Fourteen horses wait in a line, groomed, saddled and just as eager as you are to depart. Which will you partner with for this upcoming adventure? Gentle Poppy, the 25-year-old Haflinger pony? Tonka, the alpha male radiating power? Or maybe you'll be paired with the class clown Paint named Levi. You may think these horses' unforgettable personalities are what bring visitors back to Equine Adventures year after year, but the experience itself is one you won't find anywhere else. 
Owner Sylvia Mattingly never imagined that when she started offering trail rides on her Hatteras Island property 17 years ago, it would evolve into her current herd of horses, a year-round Outer Banks attraction and the oldest trail-riding business on the Outer Banks. "I love waking up and having horses in the backyard," Mattingly says. "It makes me really happy to sit on the back porch and feel their presence."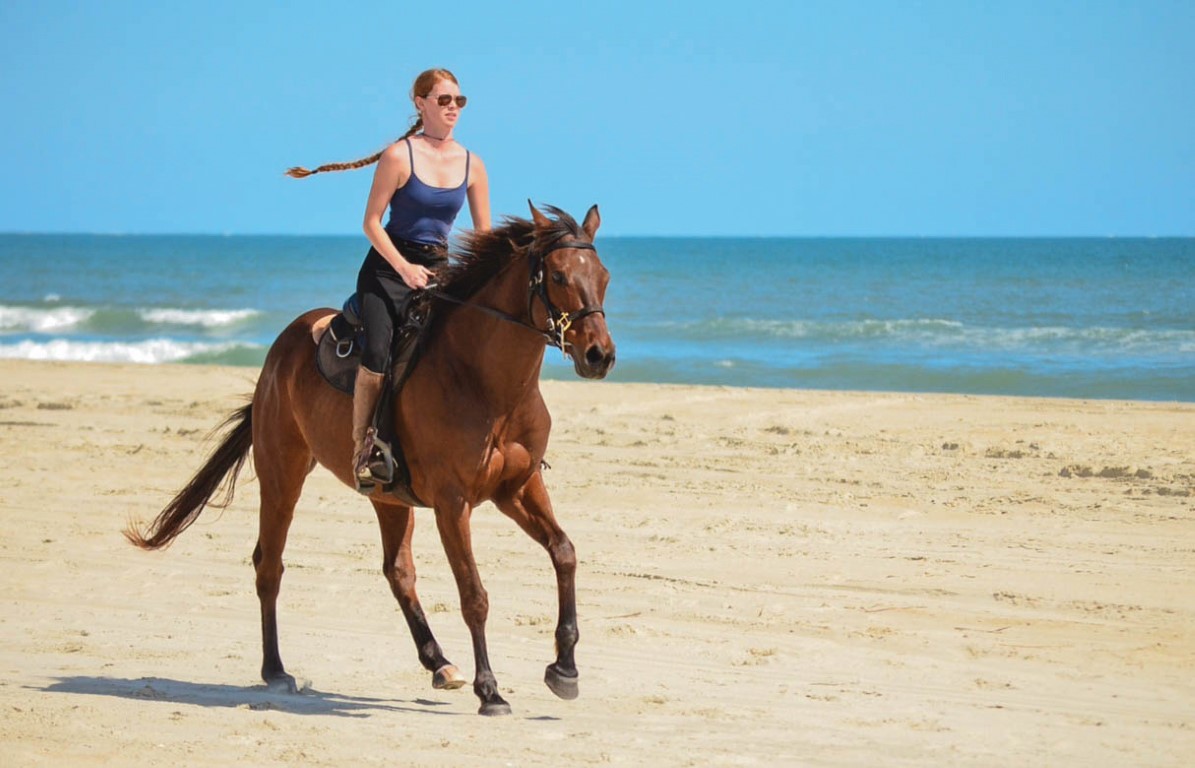 All Mattingly wanted was for others to share the same joy she got from her horses. After all, as she exclaims, "Who doesn't want to go horseback riding on the beach?"
Now, with almost two decades in business and customers who make it their #1 activity on their vacation to-do list year after year, you might wonder what has made Equine Adventures such as success. Sure, riding on the beach appeals to everyone, but the journey is just as important as the destination.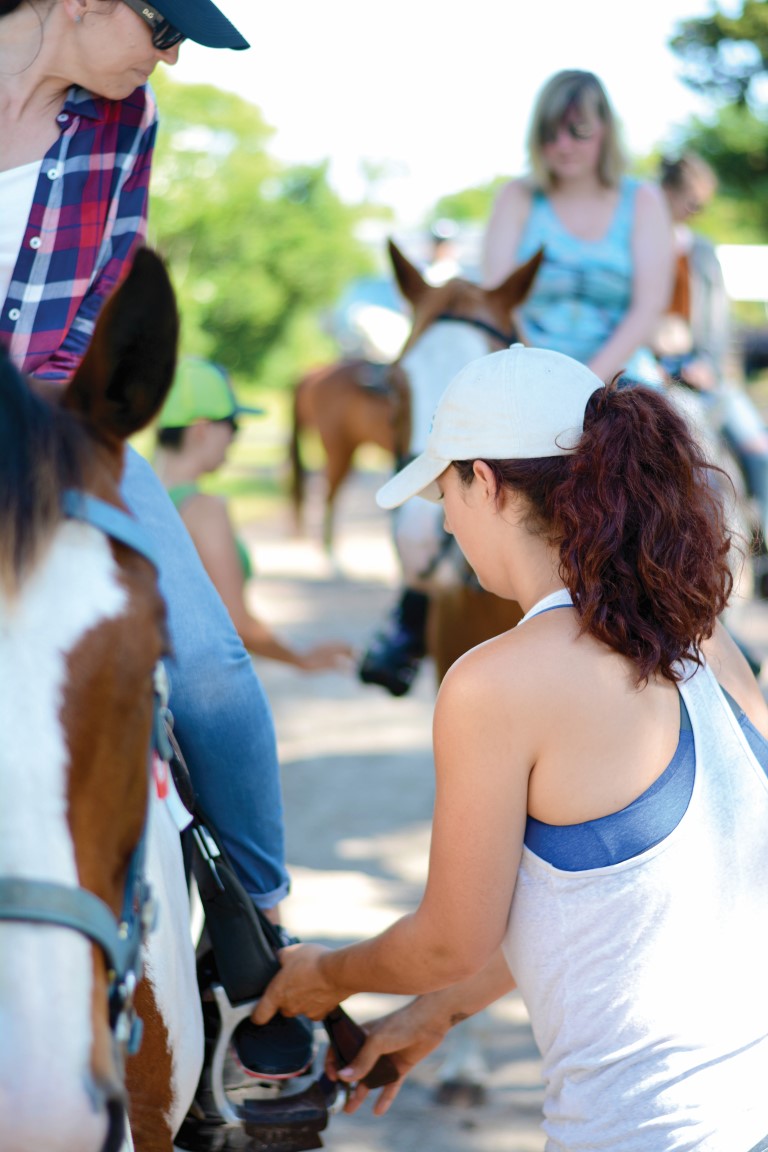 Close your eyes for a moment, and pretend you're traveling through Frisco on horseback. The ride begins in the woods, letting you spend 45 minutes winding through the Outer Banks' beautiful maritime forest, sheltered by wax myrtles and scented from pine needles. You sway gently in rhythm with the horse's step, comfortably secured in the saddle. The horses know the route, so instead of guiding the reins, you reach forward every so often and pat your steed's warm neck. 
Eventually sedge grass replaces the trees, and before you know it, you and your horse are climbing over the sea oat-blanketed dunes. That's when you catch a glimpse of the Cape Hatteras Lighthouse in the distance and the Atlantic Ocean's aquamarine waters as you breach the last dune. From there you have a half-hour ride on the beach – plenty of time to canter along the water's edge, like the hero in a fairytale, and collect your share of Instagram-worthy photos.  
This time on the beach shines in most visitors' memories of the trip. One of the Equine Adventures guides reflects, "Honestly, my favorite is when I either take out people who have always dreamed of cantering down the beach and it's their first time or little kids who aren't too sure about riding and by the time we're done, they're in love with it – the smiles on their faces are absolutely priceless."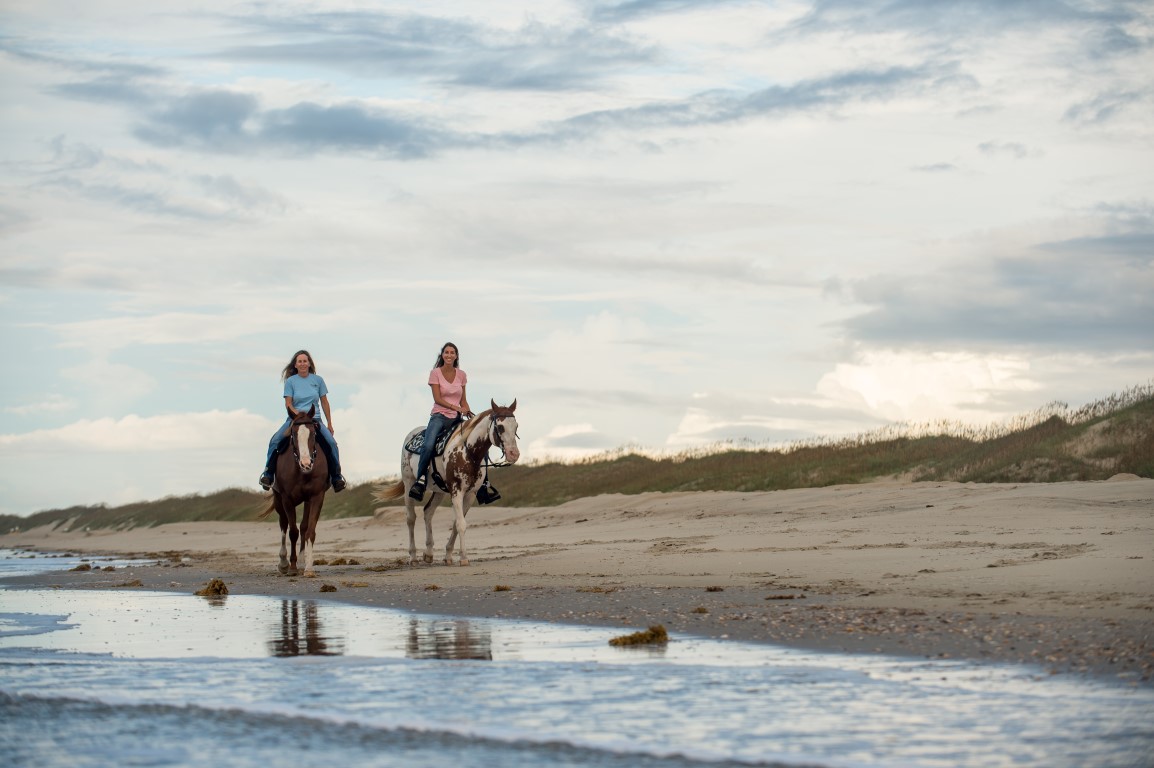 Equine Adventures draws a diverse crowd. From 10 year olds to 85 year olds, beginner to professional riders, locals to visitors, people have no trouble enjoying themselves at Equine Adventures. Part of it is the trip, part of it is the horses, but the guides – the team of experienced riders with personable and enthusiastic demeanors to match – helps ensure that both people and horses enjoy the ride. 
Equine Adventures proves that you don't have to leave the Outer Banks to find an exceptional experience. A great horse is all you need to get whisked away on the adventure of a lifetime.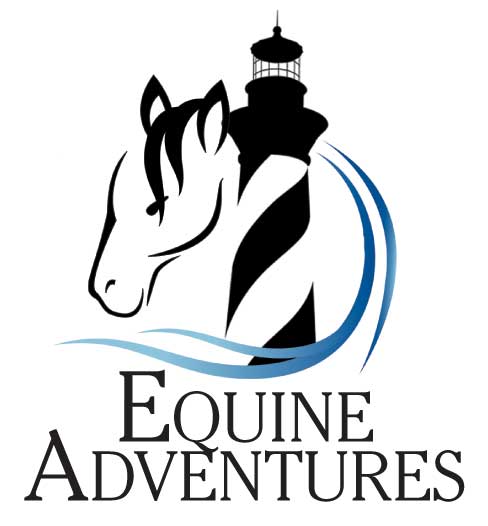 Come Ride with Us!
855-OBX-PONY | ​252-995-4897 | info@equineadventures.com | equineadventures.com