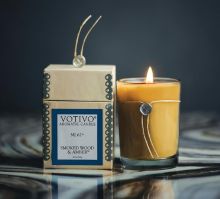 Tucked away in the Magnolia Market Square in downtown Manteo sits a little haven of whimsy. Stepping into Nest is like entering a European marketplace that takes you to Paris, Provence, Indonesia, the Italian coast, San Francisco and the Pacific Northwest. The artisan-crafted jewelry sparkles under the soft glow of the decorative fairy lights. The antique chests of drawers and shelves look more like treasure troves with the array of perfectly picked accessories for your home and beautifully packaged perfumes and soaps spilling from them. Blouses and slacks made of linen, velvet and silk line the walls like a tapestry of effortless sophistication. They all practically beckon for you to reach out and caress them.
No single theme or style categorizes Nest. Owner Nancy Seitz follows a simple guideline when selecting the items and brands in her store. "I get what I really love myself. I don't know any other way to select things aside from those that I really like."
It works. The pastiche of origins, brands and products nevertheless complements itself with nothing cookie-cutter. While the styles may change with each spring and fall, Nest remains a shop that encourages a casual yet cultured aesthetic, perfectly capturing its coastal home.
---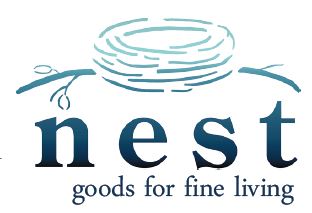 105 Budleigh Street at Magnolia Lane, Manteo
(252) 473-5141 |  roanokeisland.net/nest