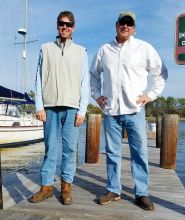 My every day world probably looks a lot like yours: sit in traffic; work; peel the kids away from the iPad; shop for groceries; clean the kitchen; work; peel the kids away from the iPad again. It's a different universe for Phideaux Fishing owner Jamie Reibel, whose daily life, year round, takes place on the open water. The splash of waves and sway of the boat, the casting of lines and thrill of a catch – it's about as far away from day to day tasks as you can get, and the decision to leave city life and pursue charter fishing as a living is one Jamie has never regretted. Ask him what he loves about his job and you'll get an enthusiastic answer: everything! If a departure from the routine of work and home for a day in the life of Jamie Reibel sounds ideal for you and your family, then read on to discover how to take part in the adventure.
Raised in Raleigh, summers on the Outer Banks were a feature of Jamie's childhood. He and his family would go out on fishing charters, catching tuna, dolphin, wahoo and marlin. "I've enjoyed it ever since I was a kid," Jamie says. The draw to the ocean didn't abate with age. During Jamie's college summers he'd come down, fish and work on charter boats. Post-graduation, he worked in the "real world" for four or five months in computer-aided design but quickly found that it didn't measure up to fishing. Jamie made a permanent move to the Outer Banks, working as mate on the Phideaux for seven years before purchasing the business upon its original owner's retirement. 
Just as his initial love for the ocean and fishing started with his family, for 23 years now, Phideaux Fishing has been a family run, owned and operated business. Jamie's wife, Abbey, handles the booking and business end, and his brother, Jeff, serves as mate. The two brothers operate Phideaux Fishing year round as their sole business. "We're happy; we love what we're doing. This is all we do," Jamie says. Charter trips for families are their primary purpose, with commercial fishing supplementing in the off season. 
One of the only year-round charters on the Outer Banks, Phideaux's captain and crew have the expertise gleaned from fishing in all seasons and weather. And while there's no guarantee you'll return to shore with a catch, the odds are pretty high that Jamie and his brother, with their years of experience, will be able to read the weather and water to get you to the right spot. Phideaux runs trips for a lot of families, offering inshore trips for those with young kids or who are looking for a shorter excursion. Spanish mackerel, bluefish and cobia are just a few of the fish you can catch on an inshore trip. "Inshore trips are really great for young people or those who are just getting started," Jamie says. He's successfully taken families with kids as young as 3 out on these trips!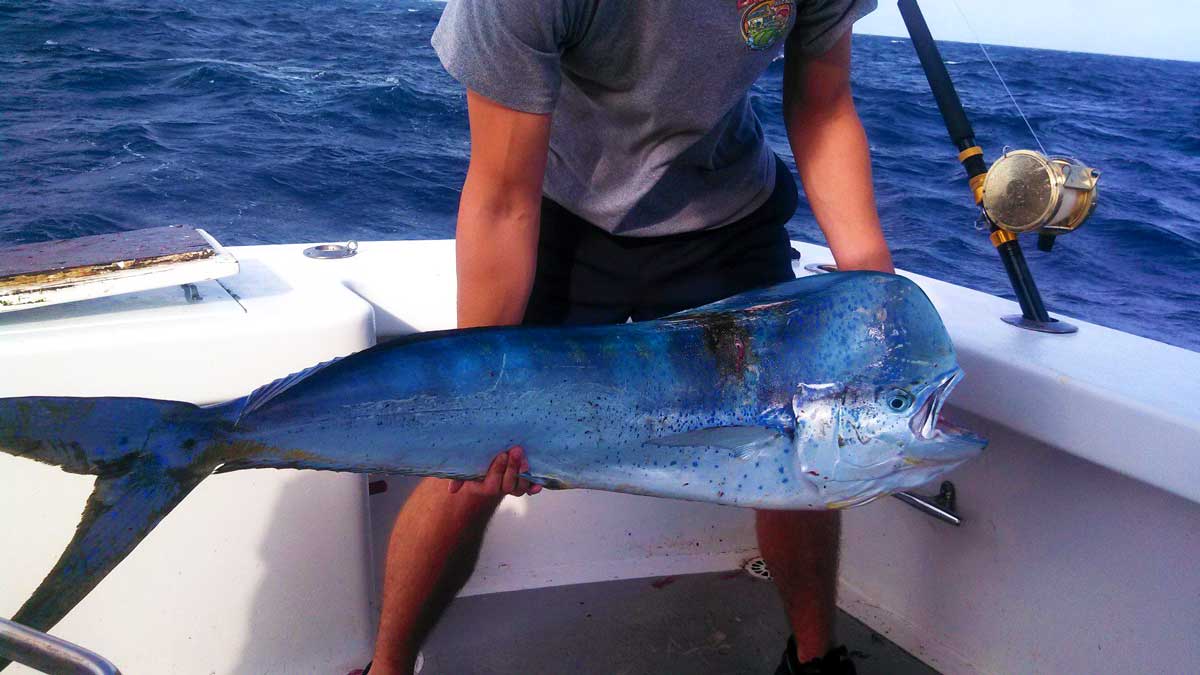 For an even bigger adventure, book a day offshore fishing with Phideaux. You and your family will leave the dock an hour before sunrise, boating for a couple of hours to get offshore to the Gulf Stream. There's no telling what you'll see on the trip out. Sea turtles, dolphin and whales can all show up along with many different types of birds. Hammerheads, manta rays and flying fish can also make an appearance. "Most people think they're fake, but there really are flying fish," Jamie says. "We see a lot of good stuff. We never know what's going to happen!" Once out in the Gulf Stream, you'll cast for tuna, dolphin, wahoo and marlin. "It's the freshest seafood you can get," Jamie says, and you're likely to come home with plenty for dinner and sometimes enough to fill up the freezer. 
The custom-built Phideaux was crafted right on the Outer Banks in Wanchese. Located on the southern end of Roanoke Island, Wanchese is a genuine seafood industrial area. On the way to meet the Phideaux, you can watch commercial fishermen unload, pack and ship their fish and fresh seafood around the globe. You can pick up a delicious, hot lunch made with seafood from right off the boats. And Wanchese is a phenomenal place to purchase any seafood you won't catch while on board the Phideaux, like shrimp and oysters.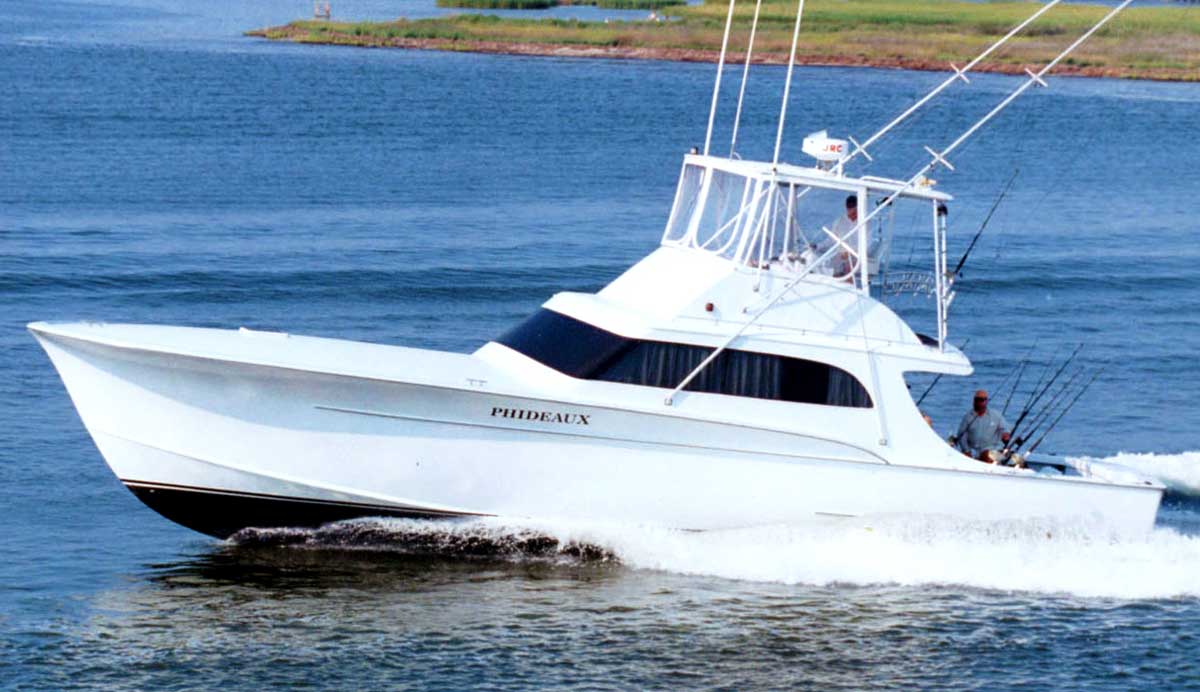 Jamie and Jeff spend a lot of time on the Phideaux fishing year round, and they've recently refurbished the interior so that it's brand new inside and features plenty of amenities and comforts. Air conditioning, heat, stereo, TV and a private bathroom are just some of Phideaux's conveniences. They have a satellite phone in case of emergencies, but other aspects of the digital world fade away when you're out to sea. "If you want your kids to get away from their phones for a little while, take them out with me," Jamie says. It truly is another world of adventure and fun out on the open water.
And that's the purpose for Jamie Reibel – the name of the game is to have a good time. He encourages families to participate as much as they want, everything from baiting hooks to driving the boat if they want. When you love something enough to make it your world, that passion and joy is going to rub off on the families going out on the Phideaux. Getting away for a wholesome day of Outer Banks fishing and fun with your family could be just the antidote to the daily world that you need. And not sitting in traffic is a virtual guarantee.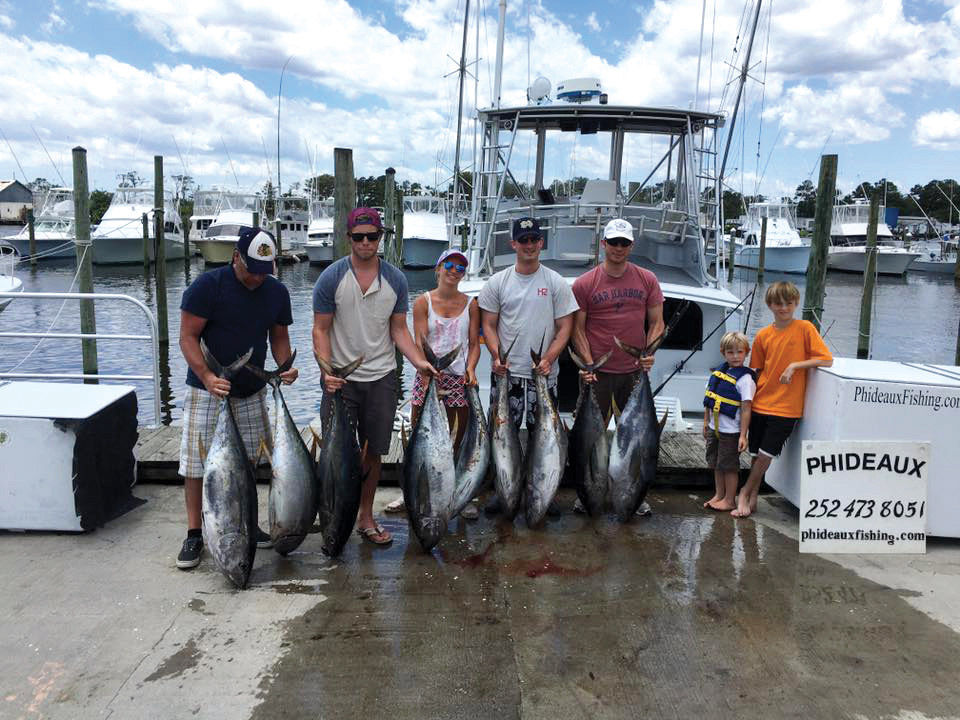 ---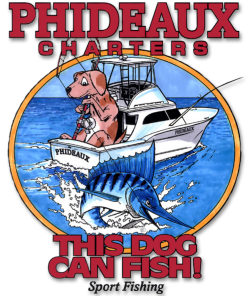 (252) 473-8051
phideauxfishing.com
708 Harbor Road
Wanchese, NC 27981
---