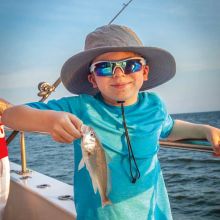 If you were lucky enough to have been here in the 1970s, you probably see the Outer Banks through a very different lens than visitors or residents who are newer to the area. You remember a time when tourism was just beginning to take hold here and when the main draws were the mostly unpopulated beach, The Lost Colony and fishing. And you could underline that last one.
Oregon Inlet Fishing Center (OIFC) had already been established for 20 years by the late '70s, and a group of boat captains and owners had recently taken over the management of the center. They were experiencing ever-growing numbers of offshore charters, but the cost and duration of these trips made them inaccessible for many anglers. Plus, since these offshore boats could only take six passengers at a time, it left out bigger groups such as extended  families or friends vacationing together. The fishing center needed a new way to get people out on the water, and that way was a head boat that could carry lots of anglers at a time.
Another popular fishing destination to our south, Morehead City, was ahead of the Outer Banks in the head boat business, and a 65-footer named the Capt. Stacy was being advertised for sale. She was a vessel built by the well-known Gilliken brothers out of Harkers Island, boat builders with a reputation for constructing solid, sturdy boats. The managers at OIFC acted quickly to purchase her, and in the spring of 1978 they brought her north to her new berth. And with that purchase, a new head boat industry was born on the Outer Banks.
Capt. Stacy was renamed the Oregon Inlet Queen and began running two trips a day for up to 49 passengers. As the first head boat on the Outer Banks, she was a novelty and attracted full crowds who wanted to experience a half-day of inshore fishing on a boat that was steady in the water, offered shade when you wanted to get out of the sun and a mate to help you bait the hook if you needed it. Plus, everyone from toddlers to grandparents were comfortable onboard, so for the first time here entire families could experience a boat fishing trip all together.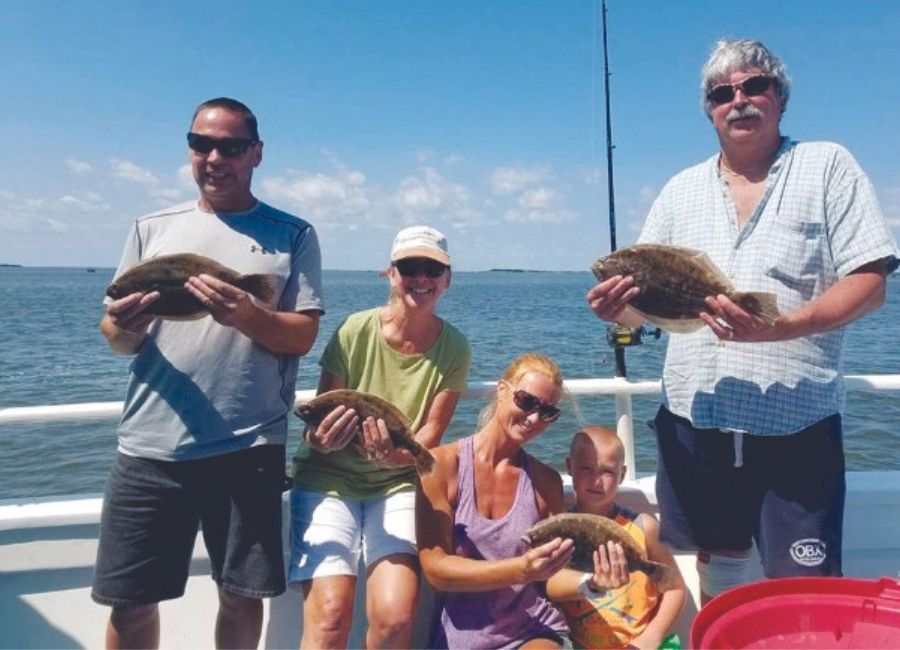 A few head boat seasons in, the management group decided to rename the boat the Miss Oregon Inlet, and under that moniker and her previous one, she spent 44 years helping people create amazing memories with the salt air in their hair, the sun (or sunset) playing light games on the water and literal or memory pictures of happy people holding up the fish they just reeled in.
Despite regular maintenance and attention, old boats reach an age when the cost of repairs outweighs the cost of a new boat. But these boats become almost family members to the owners when you consider the amount of hours they spend on them, and often how many family members have worked on them over the years, so letting them go is tough business. But one of those owners of Miss Oregon Inlet, Melodye Cannady, had her heartache assuaged to a degree when her husband, Bilbo Calloway, who has commercial fished up and down the East Coast for decades, told her of another head boat, the Capt. Cal II, for sale up in Balmar, NJ. Melodye had a hunch that this was supposed to be her boat. The next day, she and her son, Buddy, were in a car headed to Jersey. Her hunch proved true.
With the 2022 head boat season right around the corner, they needed to move fast, so Melodye pulled her team of investors, bankers, surveyors, insurance agents and lawyers together, and within a literal couple of days, they had done the due diligence and were ready with a check in hand.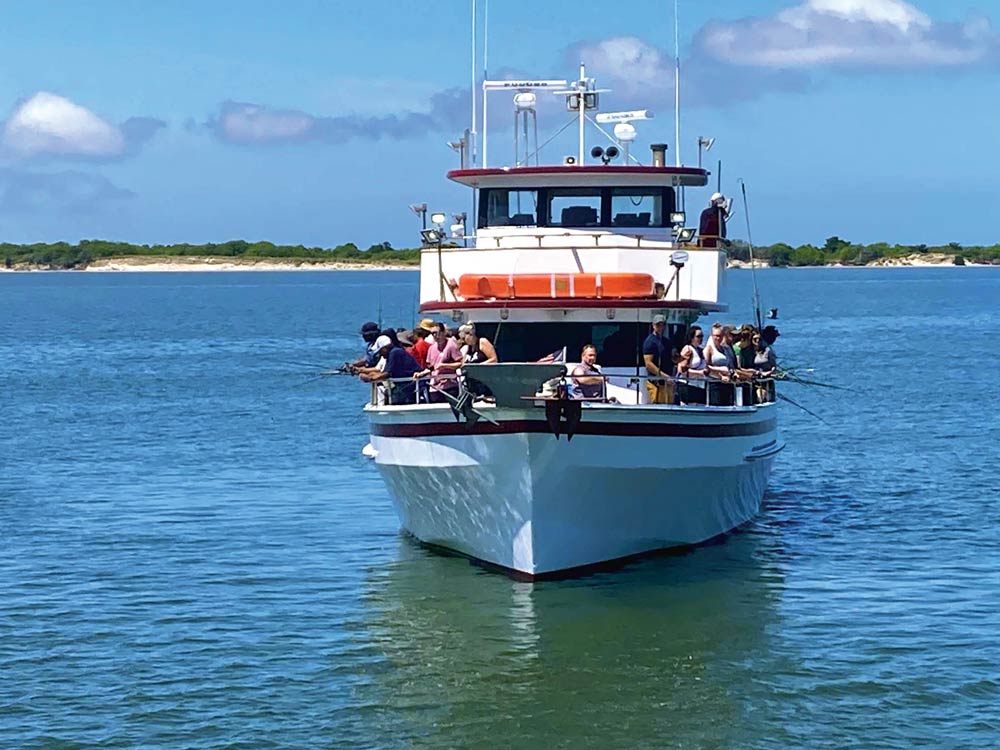 Trouble was, as mentioned before, boat owners have a hard time separating from their beloved vessels, and this was the case with Capt. Ronnie Kisk, Capt. Cal II's owner. He had owned the boat since 2006 and spent seven days a week in the summer taking groups out for fish, sunset cruises and parties. It was his identity as well as his passion. So, when it came time to part ways, it felt a bit like letting go of a child: You know the time has come to start a new chapter on both sides, but that knowledge doesn't make the separation easier.
In an ironic twist, what finally made Capt. Kisk decide to sell to Melodye was a union, at least one that's now on the horizon. Debbie, who has been engaged to Kisk for some years, told him, "You can't be married to that boat and me at the same time." The call came in to Melodye at 8 p.m. that the deal was on, and she and Buddy were there by noon the next day. So, as happy endings go, the couple is moving on to the next chapter in their lives, and so is the Capt. Cal II.
The boat now has a new name, Miss Oregon Inlet II, and a new paint job, but history and tradition live on with her. Along with Melodye and her family (Bilbo, Buddy and Lillie), the owners also include legendary fisherman Sam Stokes; Chris and Lauren Gornell, whose grandfather was the revered Capt. Omie Tillett; and first mate Taylor Wilson, who's been with the boat for five years, and her mother, Cathy. And captains Tripp Philips and Edward Lee Mann return to be at the helm.
And another tradition lives on that Melodye is especially proud of: getting girls and women into the head boat industry. She comes by that desire naturally since she was the first girl mate as a kid at OIFC with her grandfather, Capt. Victor Daniels.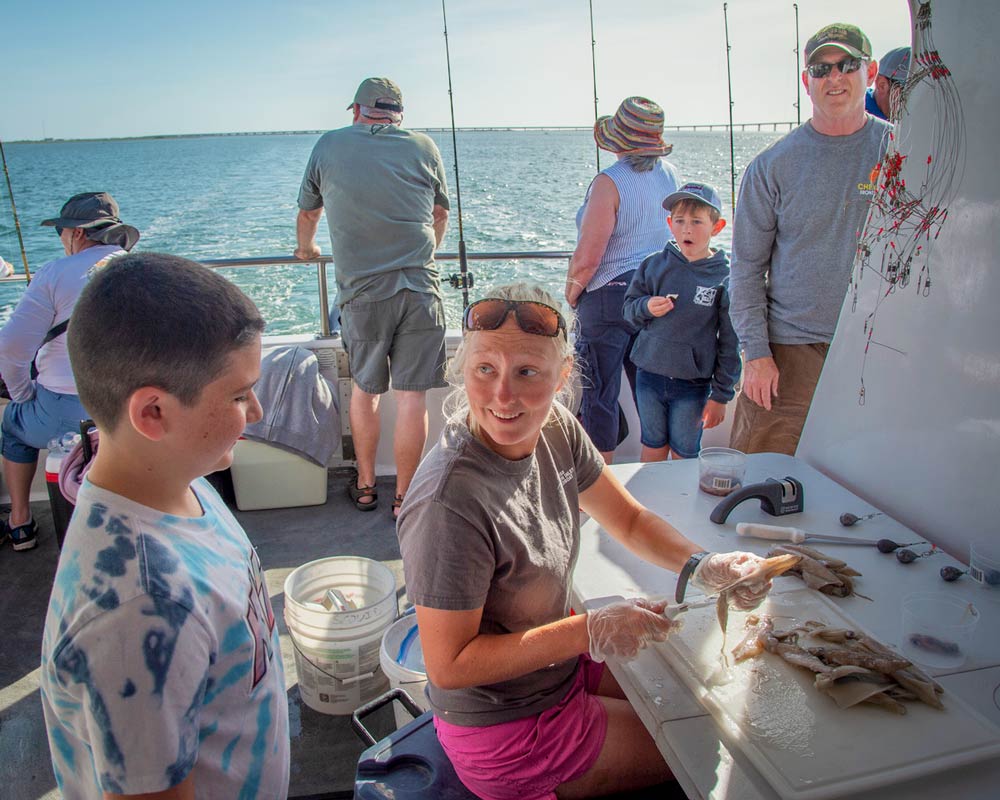 Miss Oregon Inlet II powers out of her OIFC mooring twice a day during the summer for fishing trips and, like her predecessor, also takes folks out for sunset cruises, wedding-related parties, private events and burials at sea. New this year is a Local's Cruise, added to acknowledge the residents who keep the Outer Banks running. With the boat's double decks and increased capacity, Miss Oregon Inlet II can take out 65 passengers at a time!
Old boats, new boats, old traditions, new traditions. This is your summer to become a part of Oregon Inlet history.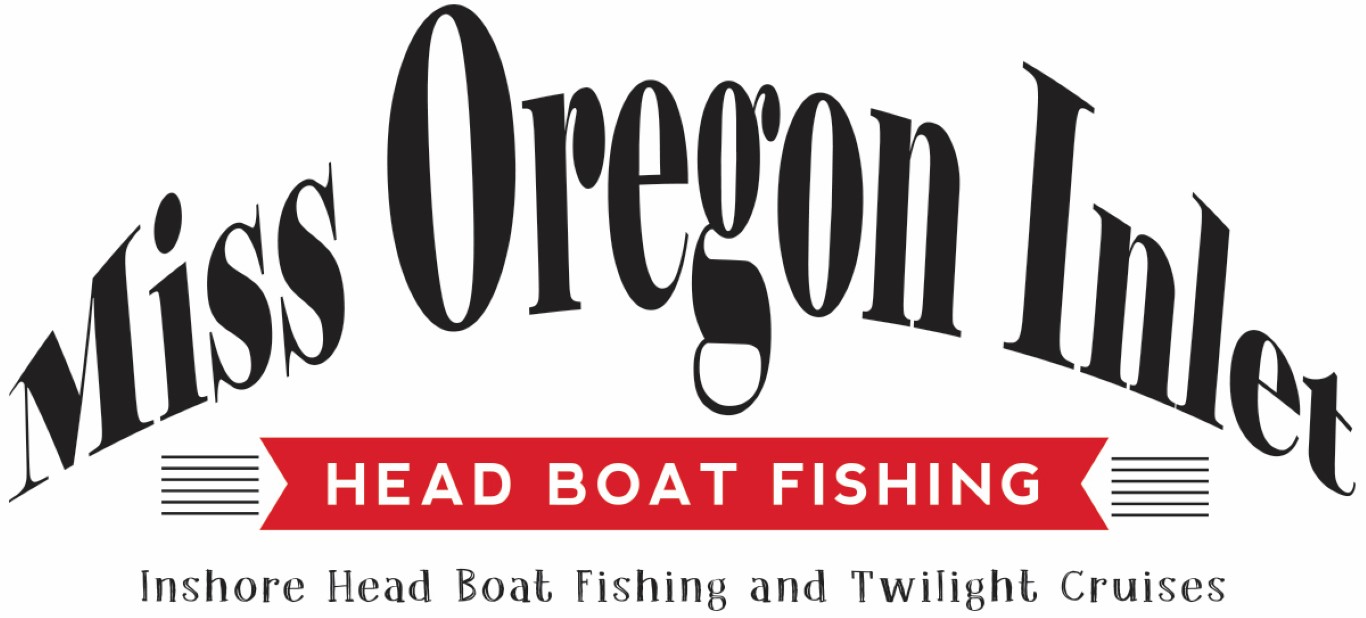 (877) 359-8447
missoregoninlet.com
8770 Oregon Inlet Rd, Nags Head
---