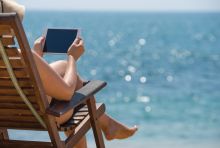 Remember the old days when you had to pick up a phone to find a vacation rental? Joe Lamb, Jr. & Associates remembers. "How incredibly rare it is for a company to be in business 50 years," says Jodie Herman, marketing manager. During Jodie's 12-year tenure, she's watched their properties double to nearly 600 houses and witnessed other big changes.
"Now, people book online and want keyless entry," says Jodie. "We're extremely progressive, and we stay on top of trends. We were first on the beach to have live price quoting, and we pay close attention to online reviews." Despite their digital focus, the folks at Joe Lamb, Jr. & Associates still happily pick up the phone. "A woman called from Germany to ask if we had an HDMI input at the house so she could watch German TV on her Roku. We sent someone to double check!" 
In today's digital world, you might not expect such personal attention to detail. But that might just be why Joe Lamb, Jr. & Associates will celebrate a half-century in 2018.
---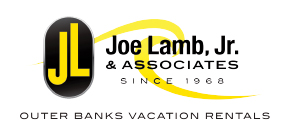 4607 N. Croatan Highway • MP 2.7 • Kitty Hawk