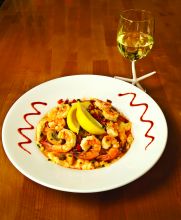 Picture a blustery March morning in 1983.
It's cold and windy, but that's no deterrent to Rufus and Roxie Pritchard, new owners of The Dunes Restaurant, because it's their opening day. Their very first opening day as owners of a restaurant. Rufus is up at 4 a.m. to get things ready to greet guests at 5:30. The first two diners to come through the door are local brothers whose father had been a mentor to Rufus for years. "To think that these guys got up that early to be the first ones to give me a dollar bill in support of this endeavor…well, that just meant more than I could say," says Rufus. Yet, the day was only just beginning, and there was lots more of that type of support and outpouring to come. 

Roxie got there around 8 a.m. to greet guests, and pretty soon the dining room will filling up – with locals (remember, this was March of 1983, and not too many tourist found their way to the Outer Banks during winter in those days) and flowers from good friends and others who just wanted to wish them well. Around noon, Rufus was in for a surprise when lots of his past colleagues from East Carolina Bank, where he had been a manager before buying The Dunes, started filing in. They brought with them a belly dancer to make the mood festive and gifts to congratulate, one of which was a chef's hat embroidered with Banking to Baking. As Roxie tells the story, by the end of that first day, she and Rufus were almost overwhelmed with gratitude. And it was the first inkling they had that this business made them part of something bigger than just the serving of good food. It was about community and generosity, receiving it and giving it.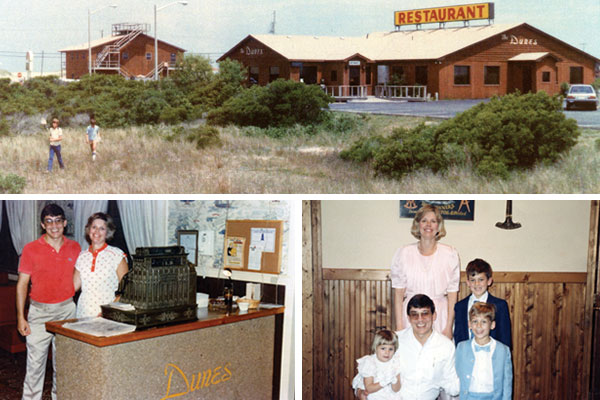 Since that first day, they've served well more than six million meals. That's an astonishing number when you think about it, and it is proof positive that this community give and take is working incredibly well. Had Rufus and Roxie been presented with that number three decades ago, they might have shaken their head in stark disbelief. That's a whole lot of cooking and interacting with guests. But as the past 33 years have flown by, they would both say that, even with ups and downs that a seasonal business is prone to, many of the guest have become like family. And their family, which included three children younger than 5 on that opening day, has been defined in significant ways by the experiences afforded them by the restaurant.

At separate times, each of them told me of their exact same, all-time favorite memory. Back in the early days of the restaurant when their children, Patrick, Davis and Sarah, were little, Roxie would take them to church on Sunday mornings while Rufus went off to work. After, in their church finery, they would burst into the restaurant, yelling for their Dad, anxious to give him hugs. The guests found it charming. After getting the attention they felt they deserved from their Dad, they spent the rest of the morning making the rounds at tables, "helping" at the cash register or just doing what kids who grow up in a restaurant do.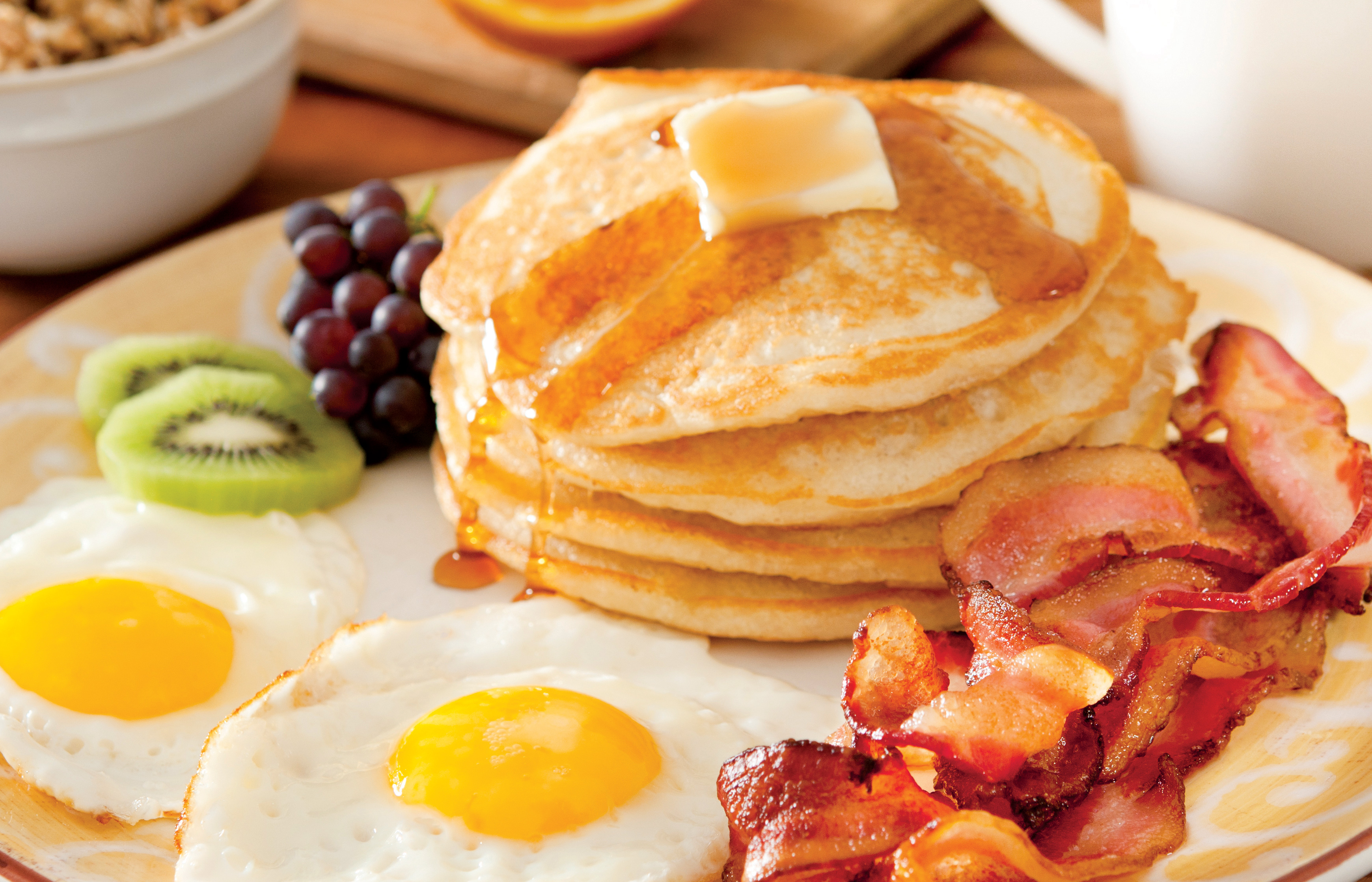 That early clientele was a fairly undemanding bunch. There were a lot of break-of-day fishermen looking to get a filling breakfast before spending the day hooking fish. "They pretty much ate what was put in front of them," says Rufus, "and that was nothing particularly fancy." It might not have been fancy, but it was obviously tasty since The Dunes has always been a legendary breakfast spot. But, as the years have tumbled on, both Roxie and Rufus say that the arena of the food they serve is where the biggest change has occurred. "When we started the restaurant," laughs Roxie, "Rufus knew how to butter toast and that's about it! But Al Vancuren, who had sold us the restaurant, worked side by side with Rufus for an entire year teaching him the trade. Now we actually have a chef trained at the Culinary Institute of America. He has brought an alchemy that takes the menu we were serving but transforms it into a better form. He didn't come in and change up everything we were doing because, obviously, a lot of people really like what we're doing. But he's upped the ante some with new twists on our traditions. And, he's having fun experimenting with specials."

As much as things change, though, the more they stay the same. And by that Rufus points to the family traditions they've been privileged to be a part of through the years. He says there are families who've come on vacation the same week, year after year, and made trips to The Dunes part of the experience. One particular story stands out: It was the summer of 1984 – just their second season in business, mind you – and a family of six came in. One of the kids got it in his head that he had to have a milkshake. Well, the Dunes didn't serve milkshakes. But before the family fully stood up to leave, Rufus saved the day. As the rest of the family ordered their meal, he ran down the street to the Dairy Mart and procured the desired milkshake. Now that kid comes to the restaurant every summer with his kids. That's how you build a loyal clientele. And, Rufus says with a grin, that's how you paid your mortgage in the early days…by not losing one single table of eaters! 

That desire to always serve the customer – and to be forward thinkers – has shown up in various other significant ways over the years. The Dunes was the first restaurant on the beach to go completely non-smoking, and they were the first to bring the All You Can Eat concept to the beach. Roxie was also the pioneer of dining room retailing. The beginning of Roxie's Retail is another story worth telling. Back in 1992, they had a customer who was in the peanut business and kept asking them to sell a product he had – a box of peanuts wrapped in burlap with a sticker showcasing a race car driver on one side and the map of North Carolina on the other. Roxie resisted. He persisted. Finally, one day she found three boxes at their back door with a note that said Sell them, eat them or throw them away. But don't give them back to me! Roxie figured, what the heck and put them out beside the cash register. They sold. This got her thinking, and she decided to dive in big. The first year, 1993, she sold about $17,000 worth of T-shirts and hats…and, we presume, peanuts. Not a bad start. But by the end of the next year, that number had swelled almost tenfold, and the merchandise had expanded to include jewelry, home decorations, purses, toys and more. That's another very effective way to pay the mortgage, huh, Rufus?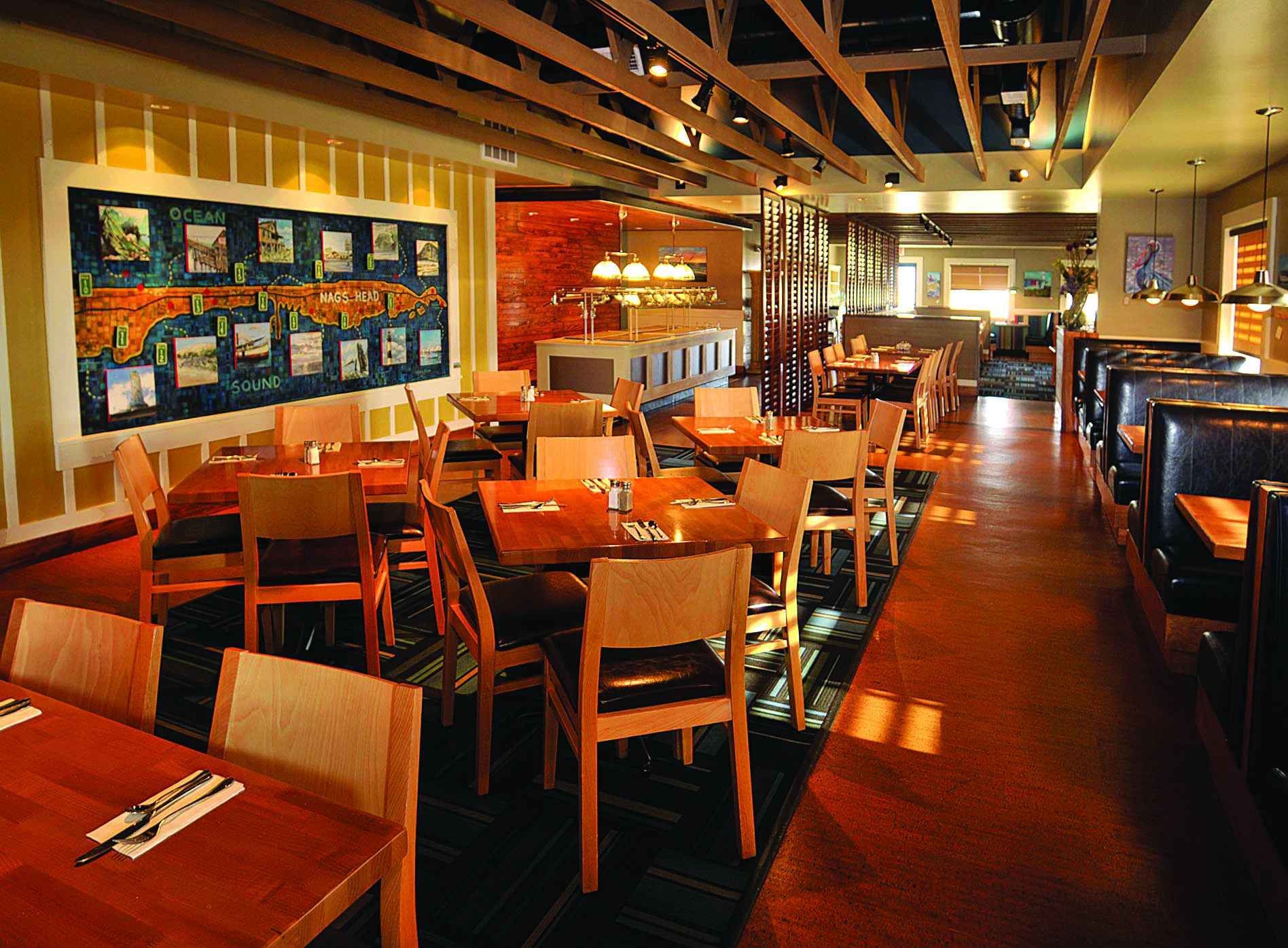 We'll end this story with something Rufus and Roxie are most proud of: their staff. They have staff members who've been with them almost from the beginning: Cheri Harris, Retta Wright, Pam Nixon, Ruby Beasley Daniels and James Overton. They can count plenty of kids who put themselves through college working for The Dunes in the summer, some starting when they were 13 or 14. Their daughter plays an important role in the restaurant's marketing, and their two sons are now a central part of the restaurant's management team. 

"Simply put, we're fortunate," says Roxie, with a tone in her voice that makes it clear she means it. "This restaurant has shown us over and over how wonderful and giving Outer Bankers and our visitors are. It's actually enabled us to feel more a part of this community by interacting with so many of our neighbors when they're here for a meal. It's allowed us to reach out and give back through things like the After Prom Breakfast (that, by the way, they hosted, for free, for decades). It's shaped our family's traditions and allowed us to be a part of other families'. It's honestly more than just a restaurant; it's a part of something bigger."

(252) 441-1600
7013 S. Croatan Highway, Nags Head MP 16, Across from Tanger Outlet  |  thedunesrestaurant.com