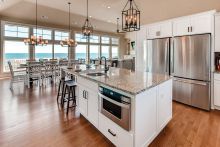 As you drive down south over the Basnight Bridge away from the northern beaches, if you pay close enough attention, you'll notice a shift. The beach cottages spread out, the pastel paint jobs of Millionaire Mile fade into the backdrop, the dunes widen, the roads narrow, the sea oats grow tall. This is Hatteras Island, picturesque as a postcard and home to seven small seaside villages. 
Though distinctly different from the towns in the teeming northern Outer Banks, Hatteras Island offers up its own allure in the quiet stretches of sand and diverse wildlife as America's first National Seashore. This is the old Outer Banks, where new generations carry the flame of decades-long vacation traditions, equipped with new amenities and modern touches.
But don't be fooled by the aesthetic difference and even more laid back (if possible) atmosphere down south: Where memories can be made, property rentals thrive. Surf or Sound Realty is a testament to that fact. 
"The Outer Banks has been exposed to many new rental guests over the last 15 months or so," says Vice President of Operations and Business Development and fellow Hatteras Island homeowner Danny Register. "I expect the retention rate of those first-time Outer Banks visitors to be high. It's likely many first Outer Banks vacations become annual traditions. What started as a safe way to travel and vacation due to Covid-19 concerns may very well end up being long-term business for our market."
Since 1978, Surf or Sound Realty has offered an expansive selection of weekly rentals on Hatteras Island and consistently outperforms competitors in homeowner and client satisfaction, with a market-leading 99% retention history. They have been the rental performance leader on Hatteras Island 14 of the last 15 years, cementing their reputation as an industry innovator and providing their guests with a quintessential, family-oriented Hatteras Island experience.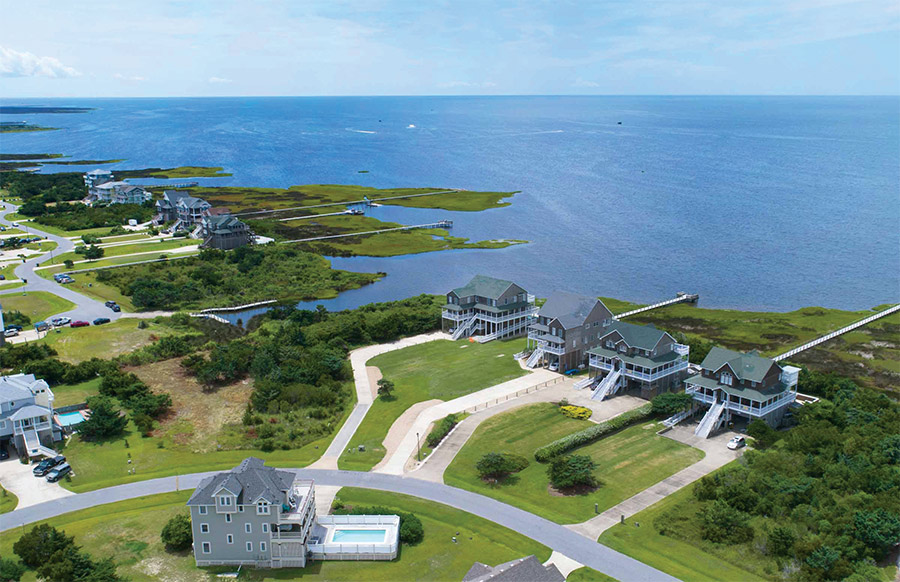 "Surf or Sound Realty was founded as a property management company but stayed small and only served a portion of Hatteras Island for the first 14 years in business," Register says. "When our current owner purchased the business in 1992 and started to fill the needs and gaps that homeowners desperately wanted, we saw tremendous growth, and what was once a 100 home program is now 500 strong."
Above all else, Surf or Sound Realty put the homeowner first. "We owe them a fiduciary duty," Register says, "no different than an attorney-client or financial adviser-client relationship. We focus on maximizing their income while also being an ultra-responsive partner and taking great care of their homes as if they were our own."
In the words of Register, Surf or Sound Realty prioritizes for the guests "a well-maintained home with all the amenities they sought while searching and booking, great customer service and positive, long-lasting memories for their families." He hopes to create lifelong Surf or Sound Realty fans that share their great experience with others.
On Hatteras Island, Surf or Sound Realty is the only locally owned and operated Vrbo Premier Partner (vacation rental by owner), an aspect of their business model that Register deems crucial to their success.
"Being locally owned and operated is very important to homeowners on Hatteras Island," Register shares. "They know that this is such a specific market, even different from the northern Outer Banks, and they place great value on local knowledge, partnership and connections to the community. Being a Vrbo Premier Partner on top of that is like icing on the cake. It's extremely difficult to become and retain that Premier Partner status, and it's the proof in the pudding that we are very serious about maintaining our homes at a high level and creating a great guest experience."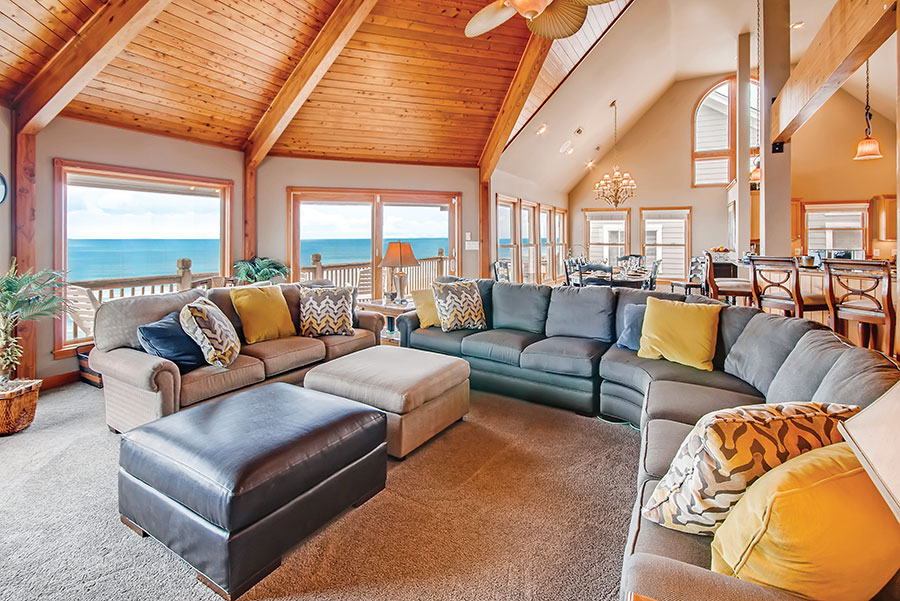 ---
"Surf or Sound Realty is a true partner in managing our oceanfront investment property in Hatteras Village. They work collaboratively with us to ensure that we maximize our return on investment. In addition, their cleaning and maintenance staff takes great care of our property. Surf or Sound Realty communicates with us regularly, giving us timely updates on any issues as they arise. We have experience working with several other property management companies on the Outer Banks, and Surf or Sound Realty is second to none."
- Kay Davenport, Owner, Hatteras Grander #836
---
"We have been happy homeowners in the Surf or Sound Realty program for the past six years. We have appreciated the partnership they provide, and our needs are always a priority. All of the staff at Surf or Sound Realty have been wonderful to work with – their communication is the best in class. But most of all, we are ecstatic about our rental performance. They have booked at least 23 weeks at our oceanfront home every year since 2014, and for 2021 we had 29 weeks booked."
- Carol Streinz, Owner, Surf's Up #766
---
Surf or Sound Realty's homeowner-centric business approach is the essence of their difference when compared to other management companies. These are not mere words on a marketing brochure, rather the culture of the company. Our property is a gathering place for family and friends, but first and foremost it's a business. Surf or Sound Realty is our partner growing revenue annually and helping us manage the expense side as well. Bottom line, our net profit is up 28% since making the move three years ago.
- Cam Cloeter, Owner, Flip Floppin' #901​
---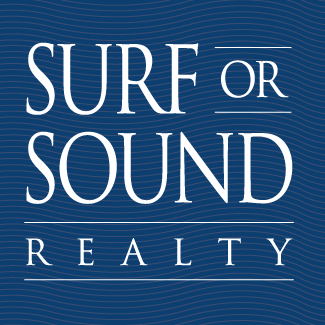 (800) 237-1138
Hatteras Island
surforsound.com