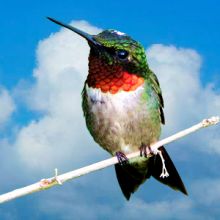 Spring is a special time of year on the Outer Banks - a time that, perhaps more than any other, reminds us just how cyclical the seasons are. We go from the monotones of winter to, all of a sudden, the bursts of spring. There's color! Birds are chirping, people are happy! Life has changed from early twilight and grey to bright morning and sparkle. From the larger natural environment around us to the more specific ways we commemorate this period of transition, one thing is certain: New things are in the air!
Rebirth
One of the most-used symbols of fertile rebirth is of course the egg. Though the most popularly followed Loggerhead Sea Turtles generally nest their eggs on our beaches from May through August, there are plenty of other animals that call the Outer Banks home for their fledgling offspring during the spring season.
We parallel and observe this type of rebirth with our own observance of the Easter holiday. Whether our eggs are painted, dyed or chocolate-filled, there are many opportunities to celebrate this holiday on the Outer Banks.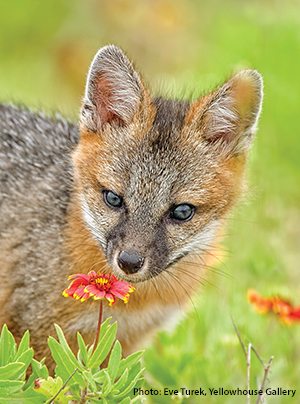 Kitty Hawk Kite's Fly into Spring and Easter Eggstravaganza at Jockey's Ridge State Park is a two-day event on April 18th through 19th that will include a kite festival, Easter egg hunts for different age groups as well as opportunities for kids to have their pictures taken with the Easter Bunny. On April 18th the Easter Eggstravaganza at Whalehead in Historic Corolla will also provide an egg hunt and other fun activities including face painting and contests designed to entertain the young and young at heart!
Beyond the symbolic egg, we can also think of spring's rebirth as a kind of shedding-from the seasonal soft shell crabs (whether in the water or on your plate!) that cast off their exoskeleton in order to grow or our own shedding of winter clothes that allows us to enjoy the sun on our skin. This, after all, is spring! And what better way to prepare for that than to start with some healthy activities? Beginning with the inaugural Outer Banks Duathlon on April 19th, all age groups and skill levels are invited to compete for awards and join in a post-race barbeque party. This year also marks the fifth anniversary of the Flying Pirate Half Marathon and First Flight 5K on May 3rd and 4th. In this pirate-themed half marathon, participants are encouraged to dress up in their best pirate gear and enjoy the scenery from Kitty Hawk into Nags Head where everyone can finish with a special Pirate Jamboree. Arrrgghhh!
Rebloom
Whether we're full-time residents or seasonal visitors, the thing that most often draws (and frequently keeps!) us here is the natural beauty of the Outer Banks. While that beauty can obviously be found year-round, spring remains a unique time of renewal when we can watch the islands bloom. Gaillardia start spotting the landscape with their red and yellow faces; dogwoods show off their pink or white; grass blankets with green; azaleas and tulips punctuate gardens everywhere; even the marshes turn from drab to an intricate contrast of muted colors. Then there are the May strawberries....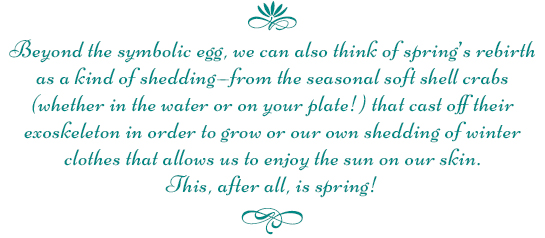 A great place to witness the changing season is of course The Elizabethan Gardens where the roses, daffodils and tulips will be flowering in a riot of colors. To complement all this botanical activity, the 12th Annual Coastal Gardening Festival will be held at the Thomas A. Baum Senior Center in Kill Devil Hills on May 17th with the theme "Come to our Garden Party." The day's events include a variety of family-friendly activities, vendors and exhibits along with a raffle that will help provide important community support for the Outer Banks Arboretum and Teaching Garden.
And there are many other additional ways you can both witness and help preserve our environment this spring! In celebration of Earth Day, the UNC Coastal Studies Institute in Wanchese is hosting Earth Fair OBX III on April 26th. This event includes outdoor activities, indoor presentations by local professionals and a student film festival, raffle prizes and plenty of opportunities to learn about local environmental organizations. In the same spirit, the North Carolina Aquarium in Manteo will hold their Talkin' Trash Day Camp for kids from ages 6 to 12 on March 28th in order to get ready for spring with a variety of practical "green" crafts and an organized beach clean-up.
Return
Perhaps most importantly for all of us, spring is a time of return. And the return of so many things! From the first major influxes of visitors, to migratory birds such as Snowy Egrets and Brown Pelicans, and seasonal fishes such as Trout and Red Drum, things are becoming more and more lively on the Outer Banks. Of course in large part much of this is due to the warmer weather and more temperate water, as many people also flock to the beaches due to the excellent spring conditions for a variety of popular watersports or to start working on that sun-kissed skin that we wear for summer. With all this new (or returning-renewed) activity, it's hardly surprising that the reopening of many local restaurants and shops coincides with this spring atmosphere.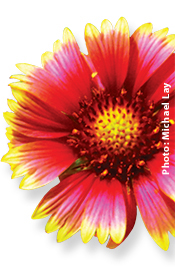 Kicking off the season, it's a great time to get outdoors and get busy both enjoying the new weather and showing our support for local businesses. Taking advantage of April's powerfully windy conditions, Whalehead in Historic Corolla will hold its annual Fun Fly on April 22nd, which will include kite instruction as well as demonstrations and opportunities for kids to make their own kites. Another Outer Banks tradition is the Hang Gliding Spectacular and Air Show at Jockey's Ridge State Park and Kitty Hawk Kites Hang Gliding School in Nags Head from May 16th through May 19th. Complete with day-long activities and competitions, it's a perfect occasion to get involved or just come and watch the show!
But if outdoor music's more your thing, you won't want to miss the Shallowbag Shag Outer Banks Music Festival. Held at Roanoke Island Festival Park located in beautiful downtown Manteo, it's a great way to celebrate Memorial Day on May 26th and welcome summer. With convenient shuttles, no shortage of refreshments and featuring some of today's top beach musicians, it's certain to entertain a crowd of all ages!
Finally, on that wonderful spring day when we realize that it's 8 in the evening and still light, we also have the opportunity to be reminded of just how precious time is-time spent and shared within our respective communities, more time during a day to be outside, time that Springs Ahead, both figuratively and literally. We spring with it, and our own internal cycle of one more spring to rebloom and rebirth returns us to our senses.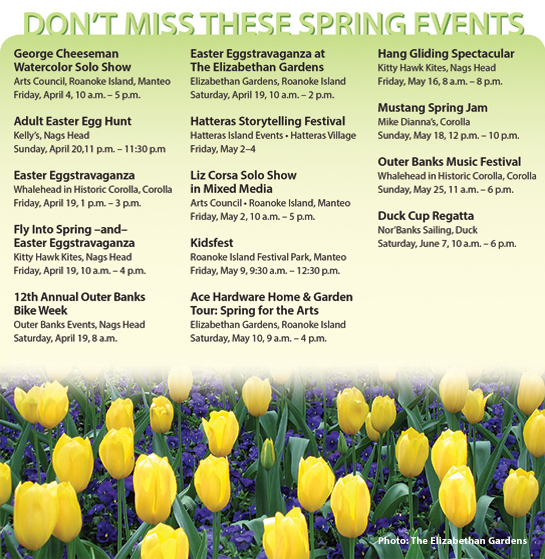 _____________________________________________________