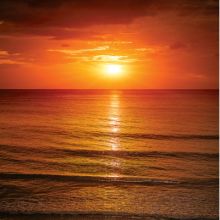 You've settled into your rental house, spent a long day at the beach and now everyone is cleaned up and hungry. Maybe you don't want to wrangle the kids or your large group through a restaurant, or maybe you want to relax and eat on your sun deck, minus all the shopping, prep and clean up. Chefs on Call to the rescue! Swooping in with their white coats and wealth of seafood information, Chef Wes Stepp from Duck's Red Sky Cafe and his talented team will plan your menu, cook, clean up the kitchen and dash out like culinary superheroes. With only 24-hours' notice you've got a restaurant-quality meal in the comfort of your rental home.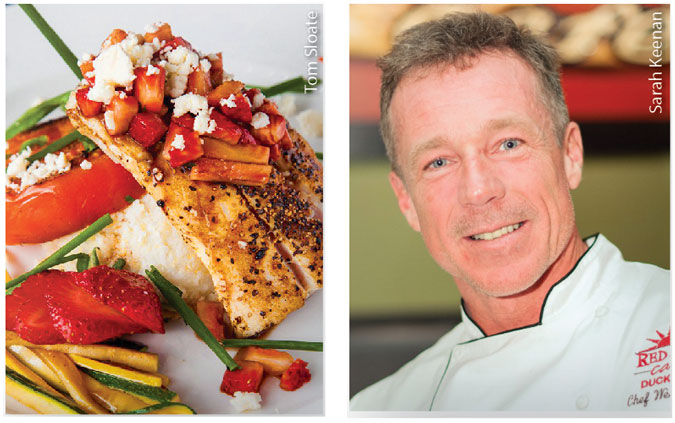 Chef Wes Stepp has a passion for food and a love of the Outer Banks. These things fuse together in his use of local ingredients at Red Sky Cafe and his promotion of the area as a celebrity chef on a regional NBC station. You can often catch him on TV preparing local fare with his unique, Southern contemporary flair. "I like to show just how good the Outer Banks can taste in a lot of different styles," Chef Wes says.

Growing up in West Virginia, Chef Wes vacationed on the Outer Banks as a child. After cooking his way through college he moved to the area and worked his way from entry-level fry cook to Executive Chef at Kelly's restaurant before opening Red Sky Cafe in 2002. His love of the hospitality industry is evident. "It's amazing to see people from all different walks of life come together to pull off an event," Chef Wes says. "And dinner is always an event at Red Sky!" Now the author of a cookbook called Tastefully Fit, featuring local ingredients and clean, healthy, eating, Chef Wes is well on his way to celebrity status.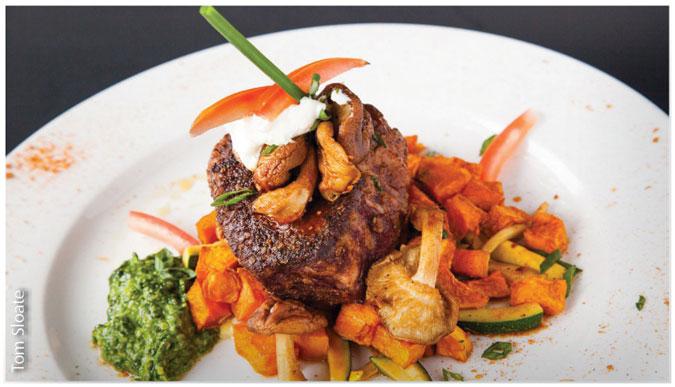 When you're ready to venture out of your rental house, stop by Red Sky Cafe for lunch or dinner. As soon as you walk in Red Sky you'll see this is a restaurant inspired by back-of-the-house open kitchen style and presentations highlighting contemporary Southern twists on regional Outer Banks cuisine. Lunch is a casual menu featuring chef-inspired sandwiches, salads and quesadillas, and dinner is kid-friendly but still elegant, including lots of fresh, local fish, chicken and angus beef. 


Chefs on Call has been a feature of Red Sky Cafe since its inception. You don't have to follow Red Sky's menu when dining with Chefs on Call; meals are specialized based on every individual customer. They offer diverse options and can include kid-friendly items. "I can bring them chicken fingers and mac and cheese while adults eat tuna Oscar and filet mignon," Chef Wes says. Party size can range from two to 40 people, and it's a fun, relaxed experience. "There's something about meeting people over a plate of good food that makes introductions last for a lifetime," Chef Wes says. 

Red Sky Cafe's food is fresh and succulent, local and healthy, and Chef Wes Stepp is passionate about his vocation and genuinely enjoys interacting with customers and his crew. Whether dining in with Chef on Call or out in the Cafe for lunch or dinner, you'll discover that any meal at Red Sky Cafe is sure to delight.
---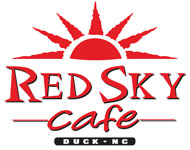 Red Sky Cafe in Duck, NC is open for lunch from 11 a.m. to 3 p.m. and dinner from 5 p.m. 'til, seven days a week in season.
1197 Duck Road, Duck 
(252) 261-8646
redskycafe.com