In science a wave is defined as a transfer of energy. In society it can commonly be defined as a friendly, welcoming gesture. At Joe Lamb Jr. & Associates they strive to incorporate both energy and friendliness into their business strategy. With 50 years of experience in the vacation rental and sales industry, the name Joe Lamb Jr. carries a bit of momentum on the Outer Banks. This dynamic company not only offers a sweeping variety of vacation rentals, but also a full sales department for travelers looking to put down permanent roots on the Outer Banks of North Carolina. 

For five decades, Joe Lamb Jr. and his wife, Ann Lamb, have worked hard to develop and grow their dual-faceted company. Joe Lamb Jr. & Associates, which focuses on Property Management and Vacation Rentals, along with Joe Lamb Realty, which is a full real estate sales company specializing in buying, selling and investing in homes on the Outer Banks. As a first generation, family-owned and -operated company, they are proud to have helped put the Outer Banks on the map. Their success is due to determination, strong work ethics and a love for their community. You can trust that they have the resources, experience and vigor to help you with all your vacation rental and sales needs. 

There are many factors in building a successful business, and adaptation is one of the most important qualities a business can harness. Changing with the times and redefining roles was a pivotal point for the company in the late 1990s when the decision was made to clearly classify the two sides of the company, identifying the vacation rental and property management side as Joe Lamb Jr. & Associates and the sales side as Joe Lamb Realty.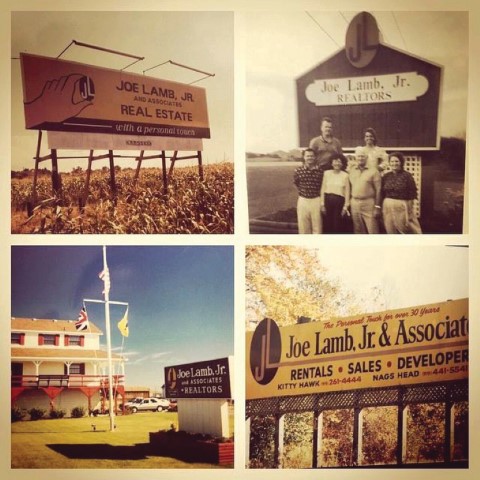 Like the varied aspects of a seascape, there are many facets to a successful, full-service real estate company. With one of the largest selections of vacation rentals on the Outer Banks, visitors can find everything from large oceanfront beach homes to intimate condos along with many pet-friendly options spanning towns from Duck to south Nags Head. Joe Lamb Jr.'s staff is extremely personable and, as Outer Banks residents, can give visitors information on everything from activities to restaurants to beach safety tips to packing the perfect beach bag. When you're looking for a vacation home, their website and staff make choosing the perfect house a fun and easy experience.

If you've decided that a rental isn't quite fulfilling your beach cravings and you're looking to make a bigger commitment, Joe Lamb Realty has the resources and skills required to help you find your beach dream home. With three new brokers recently joining their evolving team and access to every MLS listing on the Outer Banks, the Joe Lamb Realty staff is truly knowledgeable in this field. There's a lot to think about when purchasing property on the beach, and with their skills and resources they can easily guide you through questions about insurance policies, lenders, rental income, investment analysis and more. Most importantly they listen and guide you in the direction you are comfortable with, which is why they've been in the business since 1968!
Property management is another major component of the behind-the-scenes action at Joe Lamb, Jr. and Associates. Say you've taken the plunge and purchased a beach home as an investment and would like to rent it out. The company's president personally meets with new owners to customize a flexible management plan. The company is known for producing maximum rental income while keeping properties in excellent condition. Their strong marketing program, experienced staff and robust web presence position them to maintain high occupancy rates while staying on top of market trends. Property management software, an office staffed seven days a week all year, an owner's web portal, full-service housecleaning, maintenance and cottage inspections are all services offered, and property owners can tailor their management level to their needs.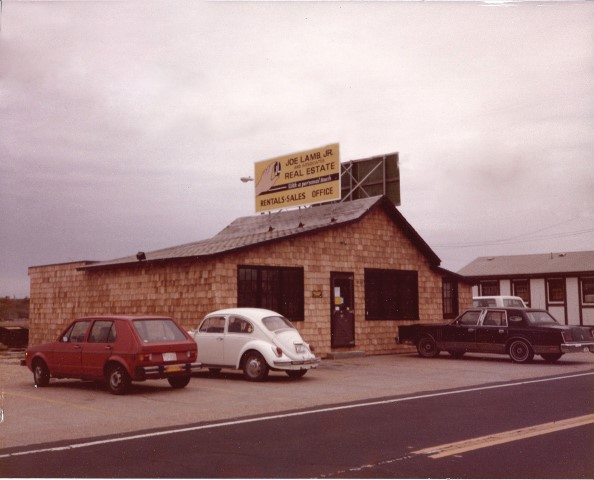 Even with all of these aspects going on at once at Joe Lamb, the company's footprint doesn't stop with a 9 to 5 workday. Community service is a thriving part of the culture at Joe Lamb, Jr. and Associates. Education is extremely important to the Lambs, and they've funded the Joe and Ann Lamb Scholarship since 1997. Set for students accepted at UNC-Chapel Hill, the scholarship gives preference to Dare County students then opens to other North Carolina counties. The Outer Banks Relay for Life, Dare County Arts Council, the Outer Banks Community Foundation, Surf rider Foundation, Outer Banks Women's Club (of which Ann Lamb was a founding member), the sea turtle charity N.E.S.T., the Outer Banks Relief Foundation, the boat building educational foundation DCBBF, Project Purple for families struggling with addiction, along with various marathons with proceeds going to charity are all generously sponsored by Joe Lamb, Jr. and Associates.
The "and Associates" part of the Joe Lamb name is no accident, highlighting the importance of their staff right up front. The group of people working together at Joe Lamb is what's important to them. True to the family feel of their company culture, many staff members have worked in various capacities at Joe Lamb for years. For example, the President of Joe Lamb Jr. & Associates, Dan Hardy, started in reservations in 1995 and is now the broker in charge of the rental division of the company. The collective skill set of staff at Joe Lamb allows for lots of collaboration and problem solving. The longevity of the staff combined with their strong desire to provide the friendliest, highest-quality service as a team really set them apart. With skills encompassing vacation rentals, long-term rentals, buying, selling, commercial rentals and property management, the staff at Joe Lamb, Jr. and Associates and the agents at Joe Lamb Realty know what works – after all, they've been riding this wave for 50 years!

4607 N. Croatan Highway • MP 2.7 • Kitty Hawk