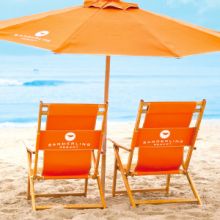 Sunsets in winter bathe the sky with the most vivid colors of the year, courtesy of the cooler air. Mirrored upon the waters of the Currituck Sound, our sunsets provide a dramatic backdrop to the thousands of migrating swan, geese and duck making their annual pilgrimage south along the Atlantic Flyway. And, the Sanderling Resort has a front row seat. 
Supremely positioned on a narrow, sandy stretch, no more than a tenth of a mile from ocean to sound, the Sanderling Resort lies at the northernmost end of the quaint but sophisticated Town of Duck and just south of the Pine Island Audubon Sanctuary.

Sanderling is the brainchild of Earl Slick, who was born into a family of oil wildcatters and whose wildly successful aviation cargo service was the first in history to deliver fresh market goods by air transport to Texas and beyond. Eventually, Slick settled (but didn't slow down) with his family in Winston-Salem, North Carolina. For sport, he was drawn to the Outer Banks for its fishing and hunting renown.

He bought land here, lots of it, including the private Pine Island Hunt Club, which became his Outer Banks residence. Mr. Slick also bought the old Caffey's Inlet Lifesaving Station, located just south of the Club, and in 1977 applied for its acceptance into the National Register of Historic Places. In 1979, he donated the nearly 3,000 acres of Hunt Club land to the Audubon Society.

Next on his list was to build a world-class resort on the Outer Banks, and The Sanderling Inn, as it was originally named, was brought to life. His respect and love of nature and history is evident throughout the concept, design and attitude of the buildings.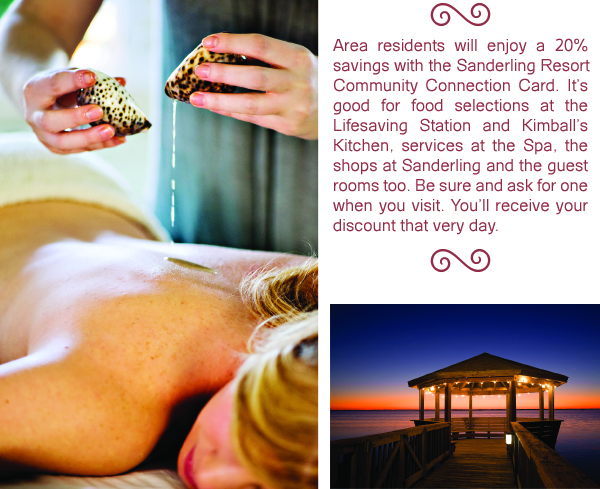 The Sanderling Inn that Earl Slick opened in1985 is reminiscent of the famous hunting lodges enjoyed by wealthy gentlemen sportsmen. The style of the Inn complemented the neighboring Lifesaving Station, which he restored and transformed into a fine restaurant, resplendent with historic memorabilia throughout the building. There was nothing comparable on these islands. The bar had been raised, setting in motion the course of finer development throughout the Outer Banks.

The Sanderling grew exponentially, with the addition of north and south wings, five vacation homes, another restaurant, a conference center and swimming and tennis facilities.

The latest multi-million dollar renovation, completed in the spring of 2013 by Northview Hotel Group, included two new pools, revitalized restaurants, refreshed guestrooms and the addition of eight new guestrooms to the South Wing, six of which open to the new adults-only Tranquility Pool. The North Wing now features a fitness center with cardiovascular and resistance weight machines. New gathering spaces were added, including a place to warm one's toes at the large oceanside fire rings encircled by comfy seats.

Necee Regis, of the Boston Globe, wrote, "For those who want to extend summer into the fall, the Outer Banks water and air temperatures are much higher than in New England, meaning one can squeeze in extra days of swimming, shorts and flip flops.

"We checked into the family-friendly Sanderling Resort in Duck, an unpretentious 16-acre property.

"With newly renovated luxury accommodations, three dining options, a full-service spa, two outdoor pools (one adults-only), a fitness center, a roster of on-site water activities (standup paddleboarding, kayaking, surfing) and evening s'mores by the fire pit, one could never leave the resort and be happy as a clam — or, more appropriately, a blue crab."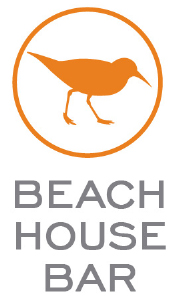 On dining, the resort provides a wonderful array of settings to suit every appetite.

The Beach House Bar, serves as a communal space with light fair and offers a Continental breakfast featuring a quiche du jour, signature baked goods and gourmet coffees. In the evenings guests can enjoy a selection of spirits including wine, cognac, port and its signature bourbon drink.



Outdoors on the oceanside, Sandbar, with seating beneath umbrellas on the adjoining sundeck or poolside, is a seasonal, casual outdoor bar and grill, serving up classic fare that appeals to all ages. And they are happy to make up a picnic for beach goers. Draft beer, frozen drinks and wine are also available.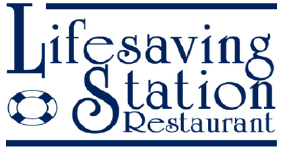 The historic, family friendly Lifesaving Station is open year 'round for breakfast, lunch and dinner. Contemporary coastal, fresh local seafood (the crab cakes are superb!) and freshly baked bread are features. There's a new deck to enjoy when it's warm outside and a roaring fire indoors when it's not. Upstairs, the updated No.5 Bar with sound views is also a great place for a casual meal or a nightcap.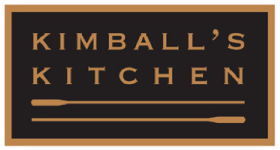 With outstanding service and a world-class menu, the AAA Four Diamond, fine dining Kimball's Kitchen (formerly the Left Bank) is reimagined with Chef de Cuisine John Lawrence presenting delectable steak and seafood entrees, handmade pastas and features an extensive raw bar. Guests have front row seating for those incredible sunsets and wildlife watching from the wall of windows facing the Currituck Sound. Kimball's Kitchen closes in winter but is available for (and welcomes) private events.

Spa at Sanderling is ranked the third best spa in the United States by Condé Nast Traveler Reader's Choice Awards. The 6,000-square-foot spa features 10 treatment rooms, including a couple's suite, private Vichy shower and eucalyptus steam room. Guests may luxuriate in massage therapy, traditional Chinese acupuncture, body and facial treatments, manicures and pedicures. Lunches may be arranged post-treatment in the solarium or, as weather permits, on the deck overlooking the sound. Imagine melting into a massage outdoors in the gazebo with the sun glistening on the water as a snowy egret glides in for a landing.


Forbes Travel Guide recently awarded the Sanderling Resort its distinguished four-star rating. But a high majority of brides who chose Sanderling Resort for their destination wedding gave it one better, an enthusiastic Five Stars.

Brides consistently praise the staff for their attention to detail and high level of service, the beautiful indoor and outdoor settings, the variety of activities available for the wedding party and the comfort in knowing there's a back-up plan should inclement weather arise.

The Sanderling Resort will begin its 30th year with 18 new guest rooms with ocean and sound views added to the North Inn and six exquisitely viewed rooms in the Beach House providing guests with top-notch improvements to enhance the variety of services in an unrivaled location, it's easy to imagine the approval of its founder who first dreamed of then built the standard-setting Outer Banks resort property. Yep, Mr. Slick…it's pretty slick. And it just keeps getting better.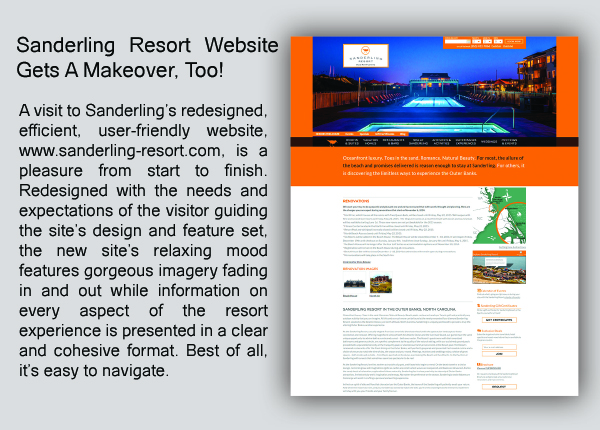 ---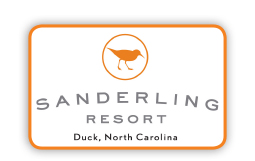 ​                                                1461 Duck Road, Duck, NC 27949
                                                     Reservations: (855) 412-7866
                                info@sanderling-resort.com  •  Sanderling-Resort.com