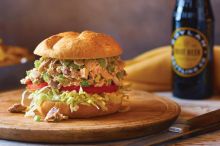 Building the biggest, most satisfying sandwiches on the Outer Banks since 1990, Country Deli is a local lunch institution. This is a true family business, with a second generation now running the deli and the third generation, the teenage sons, helping out.
The guiding principle at Country Deli is to create and serve the best sandwich with the best ingredients with the best service to each and every person.
"We always try to serve with a smile on our face and make our customers feel the good vibes we try to spread," co-owner Karla Hutchins says.
Country Deli's centralized location at milepost 9.75 in Kill Devil Hills invites customers for take-out, dine-in and outdoor dining on their pet-friendly patio. They offer delivery options in Nags Head and Kill Devil Hills, and online ordering is available through their website and Facebook. Country Deli also offers catering, including sandwich platters, the perfect option to have at the ready for your family arrival on check-in day, events of all sorts and offshore fishing trips.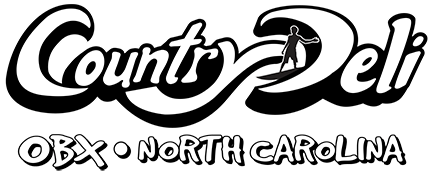 (252) 441-5684
1900 S. Croatan Highway
Kill Devil Hills
countrydeliobx.com