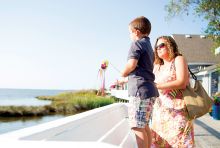 There's something so effortlessly special about our little northern town that it can't quite be put into words. Perhaps it's the obvious – stunning stretches of coastline and a boardwalk above the ...glistening Currituck Sound  — but just as alluring are Duck's small town boutiques and tucked away eateries that are as often located over the water as they are on land. It's a place where time moves slowly, even for the locals, and losing track of yourself in the reverie is highly encouraged.
Duck's maritime forests conceal charming gazebos and eclectic local shops that are just begging to be explored, and the paths winding through the woods connect to the soundside boardwalk, which is home to an array of coastally inspired restaurants and art galleries. Right along Duck Road, multi-use paths and numerous crosswalks make it easy to get anywhere in town by foot or bike, and, really, those are the preferred methods of transportation in Duck. Take a morning stroll to the vibrant farmers' market or a late night cruise into town for ice cream and homemade fudge. The beautiful landscape of live oaks, open lawns and marsh grass make exploring the town just as visually enticing as a trip to the beach.
Truly, the best thing that could happen is to find yourself adrift on your own two feet – wandering all 7 miles of Duck with just a few destinations in mind and a receptiveness to the unexpected.
---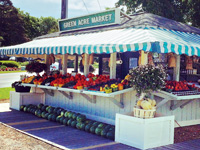 Everything for a fresh from the garden dinner!
Green Acre Market
1216 Duck Road
(252) 261-8687
---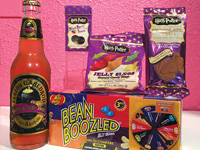 Find the treat that's right for you.
OBX Sugar Shack
1190 Duck Road, Osprey Landing
(252) 255-5800
facebook.com/OBXSugarShack
---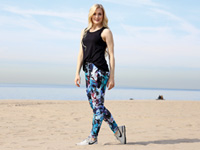 Fashion Meets Function at Duck's Exclusive Athleisure Boutique.
Zen & Zip
1240 Duck Road, The Waterfront Shops
(252) 715-4860
shopzenandzip.com
---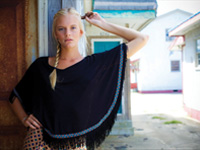 Easy, breezy and stylish.
Islands by Amity
1240 Duck Road
The Waterfront Shops
(252) 261-5164
---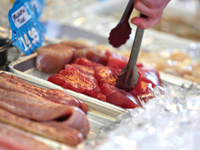 Everything you need for a down home feast all in one place!
Dockside 'N Duck Seafood Market
1216 Duck Road • (252) 261-8687
docksidenduckseafood.com
---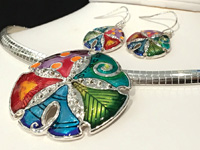 Wearable art inspired by the sea.
Ocean Treasures Gallery & Gift Shop
Gallery: 1171 Duck Road, Scarborough Lane
Gift Shop: 1187 Duck Road, Loblolly Pines
(252) 453-2383
oceantreasures.net