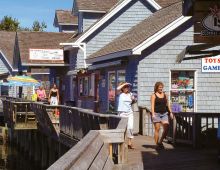 There are plenty of places to shop and dine on the Outer Banks, but there's something special about Duck. While you might have to drive from place to place in other areas, in Duck the whole town seems to have been designed with pedestrians in mind. You can ditch the car in favor of a scenic stroll down the waterfront boardwalk where you can meander past marshlands populated with deer and otter right next to shops selling items you won't find anywhere else. Then, take a break and get a milkshake or a margarita to sip while you enjoy the cool breeze off the water. There's even more shopping to be found right across the street with open-air shopping plazas that thrive by offering eclectic, beautiful or simply useful things. And after a day of shopping or hitting the pristine beaches, what could be better than to have a nice dinner at one of the many fabulous restaurants, perhaps even where you can watch the sunset as you sample locally caught, perfectly prepared seafood. Spend a few days in Duck, and the small town charm coupled with the allure of the beach life will start to make you wonder why you would ever go back home. Leave your worries, and leave your car, and come see what life is like in the Town of Duck.
Art feeds our soul and expresses the best in our human spirit. It shows us the beauty in nature through carved wood shaped into bowls or other objects, exquisite stones placed into gold and silver or clay and glass fired into practical or pleasing shapes then painted with rich colors. It gives us images that capture light, movement and scenery created through oils, watercolors and the lens and sculptures of the myriad of majestic life forms in our world or the artist's imagination. Art expresses the whimsical as well as the sacred. Lucky for us on the Outer Banks, we are surrounded by galleries that put all this art, in its many forms, right at our fingertips. These gallery owners, often artists themselves, curate an inventory that appeals to art lovers of all tastes and ages. 
---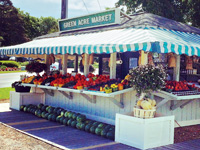 Everything for a fresh from-the-garden dinner!
Green Acre Market
1216 Duck Road • (252) 261-8687
---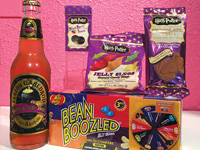 Find the treat that's right for you.
OBX Sugar Shack
1190 Duck Road, Osprey Landing • (252) 255-5800
facebook.com/OBXSugarShack
---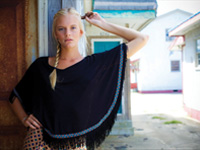 Easy, breezy and stylish.
Islands by Amity
2 locations in The Waterfront Shops, 1240 Duck Road
(252) 261-5164, (252) 261-1376
---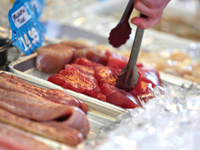 We have all the things you need for a down home feast!
Dockside 'N Duck Seafood Market
1216 Duck Road • (252) 261-8687
docksidenduckseafood.com
---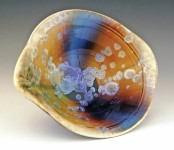 Representing American craftsmen on the Outer Banks since 1979!
Tarheel Trading Company
Duck: Scarborough Lane Shoppes • (252) 255-0225
Corolla: Timbuck II • (252) 453-3132
tarheeltrading.com
---


 
Celebrating more than 30 years of unexpected details in fashion.
Lady Victorian
(252) 261-1654 • 1216 Duck Road • vWee Winks Square Shopping Center
ladyvictorian.com
---

Your one-stop shop in Duck.
Wee Winks Market and Deli
(252) 261-2937
 • 
1213 Duck Road
weewinksmarket.com