Listen To This Article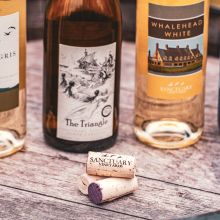 A coastal-area vineyard and winery might be a surprising concept, but once you have visited Sanctuary Vineyards and tasted their award-winning European-style wines, you will discover what a great thing it is.
For the last 22 years the Wright family of Jarvisburg has found Currituck County's rich soil and sunny, warm and windy climate to be ideal for growing vinifera grapes like Albarino, Syrah, Tempranillo, Viognier, Tannat, Petit Verdot, Petit Manseng and more – all just 3 miles from the Atlantic Ocean.
The resulting wines debunk the deeply ingrained myth that all North Carolina wine is sweet. Sanctuary's wines are sophisticated, dry and complex, and they continually win awards, including the recent N.C. Governor's Cup Award for The Plank at the 2023 N.C. State Fair Wine Competition.
In addition to crafting excellent wines (with new reds and whites debuting in December 2023), Sanctuary Vineyards also offers winery experiences in their tasting room on U.S. Highway 158. On a cool fall or winter day, you can head inside to the heated winery building to enjoy a tasting with the knowledgeable servers. After your tasting, stroll outside to see the vineyards and surrounding farmland, stopping to warm up at a firepit along the way.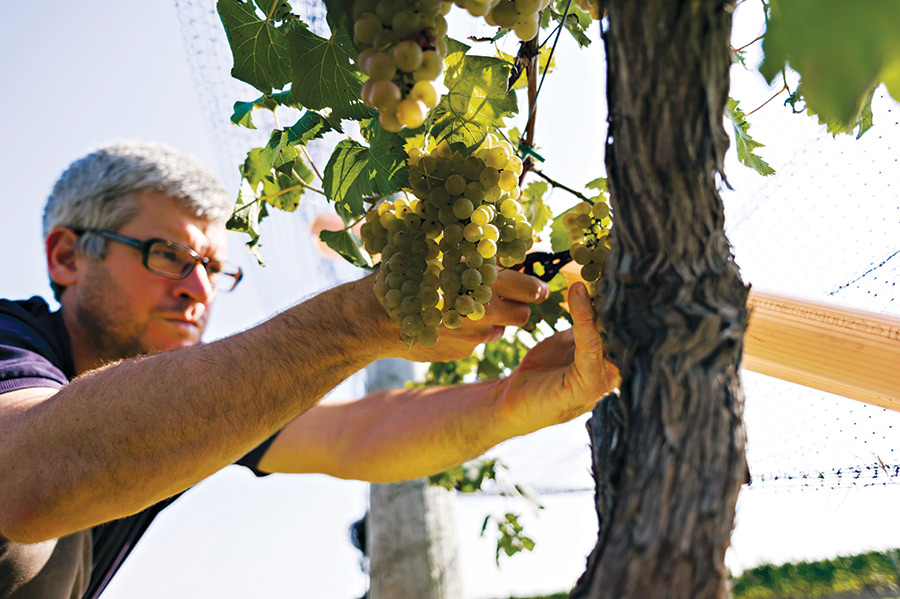 Sanctuary Vineyards also offers an abundance of fun events that combine food, wine, music and fun. They have events going on all year round, but the off-season is the best time to visit, when the traffic has died down, the weather is crisp and cool and migratory birds flying over the vineyards is a common sight. These events give the winemakers a chance to connect with the locals from both Currituck and the Outer Banks, and they are always well-attended.
"Winter is a great time to see what Currituck is all about," says General/Vineyard Manager John Wright. "Our side of the water is something that everyone should experience, and this is the perfect time to do it."
If you cannot make it to Sanctuary Vineyards from the beaches, be sure to stop by one of the locations of their sister business, The Cotton Gin. Sanctuary Vineyards wines are available for sale at the Corolla, Duck and Nags Head locations of The Cotton Gin, and in-store tastings are available. While you're there, check out their curated collection of all things coastal and nautical, including home décor, holiday and gift items and wardrobe favorites from brands like Vera Bradley, Vineyard Vines and Simply Southern and accessories by Pandora and Brighton.
Sanctuary Vineyards wines can also be found in wine shops and on restaurant wine lists on the Outer Banks and throughout the state.
Sanctuary Vineyard Events
The Big Currishuck - November 25, 2023
All-you-can-eat steamed oysters, crabs, BBQ, sides, wine, beer and music
Live music every weekend in January
Love on the Run 5K Run/Walk - February 10, 2024
Race through the vineyards to the sound and back, then party post-race with wine, cheese and chocolate.
The Cajun Occasion Mardi Gras Celebration - February 11, 2024
Cajun cuisine, Mardi Gras music and Sanctuary Vineyards wines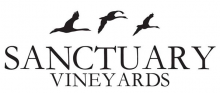 (252) 491-2387
7005 Caratoke Highway, Jarvisburg
Jarvisburg: (252) 491-2387 | 6957 Caratoke Highway
Corolla: (252) 453-4446 | TimBuck II
Duck: (252) 261-2387 | 1185 Duck Road
Nags Head: (252) 449-2387 | The Bypass, MP 14.5