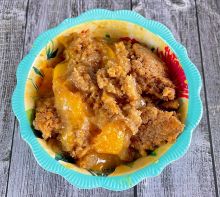 When the tourist season slows down and the majority of visitors have returned to their busy lives back home, Outer Banks residents get excited to venture out and enjoy the local restaurants again. They've shared the places they love with visitors all summer long, and now they're ready to eat, drink and be merry without having to wait in line to do it.
For many Outer Banks locals that means heading straight to one of Beaman Hines's five restaurants. A sixth-generation Outer Banks native, Hines grew up in Stumpy Point and Kitty Hawk and has worked in many aspects of the Outer Banks restaurant business his whole life. He and his staff know how to make both locals and visitors happy all year round.
Hines is well known locally for his barbecue skills. He learned to smoke and slow-cook barbecue from family cookouts in his youth, and he took that knowledge and opened his first restaurant, Sooey's BBQ & Rib Shack in Nags Head. The Sooey's staff members are experts at slow-cooked eastern North Carolina-style barbecue, wings and brisket with all the favorite fixings, including the very popular hushpuppies with honey butter. With two locations, one in Nags Head and one in Corolla, Sooey's is a legendary place for take-out and feeding a crowd. The Corolla location is open all year, except for a few weeks in the dead of winter, and the Nags Head location is open in the spring, summer and fall. A bonus is that Hines supplies his other restaurants with Sooey's standout barbecue.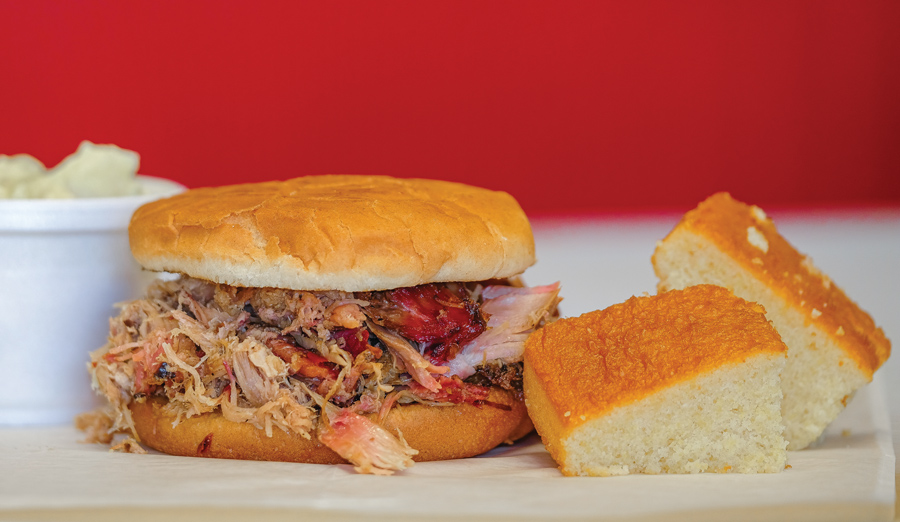 If you're looking for comfort food in the cooler months, Hines has a restaurant in Harbinger that was created just for the love of grandma-style Southern country cooking. Simply Southern Kitchen, a few miles over the bridge on the Currituck mainland, is open year-round and serves lunch and dinner daily (except Wednesday) and adds breakfast on Saturday and Sunday. It's pure comfort at its best, made from recipes handed down through the Hines family. Think Salisbury steak, fried chicken, barbecue platters, mashed potatoes, collard greens, fried okra, mac and cheese and cornbread.
Hines's other two restaurants are epicenters of off-season entertainment in Kitty Hawk: Sandtrap Tavern and Shipwrecks Taphouse & Grill. These two establishments offer the excellent food that Hines's restaurants are known for, plus wine, beer, cocktails and entertainment, making them the ultimate gathering spots.
Sandtrap Tavern at Sea Scape Golf Links is a golf course restaurant, but it's so well-liked in the local community that it has more of the feel of a neighborhood pub. One of the factors that makes Sandtrap popular is the quality of the food, which is of a surprisingly higher quality than you expect at a golf course eatery. Breakfast ranges from platters to sandwiches to biscuits and gravy, and lunch offers salads, sandwiches and burgers that are a step up from the typical, along with Jumbo Tea-Brined Wings, steamed spiced shrimp, Sooey's signature slow-smoked N.C. BBQ, shrimp and fish tacos, a fried flounder platter, a crab cake platter and more.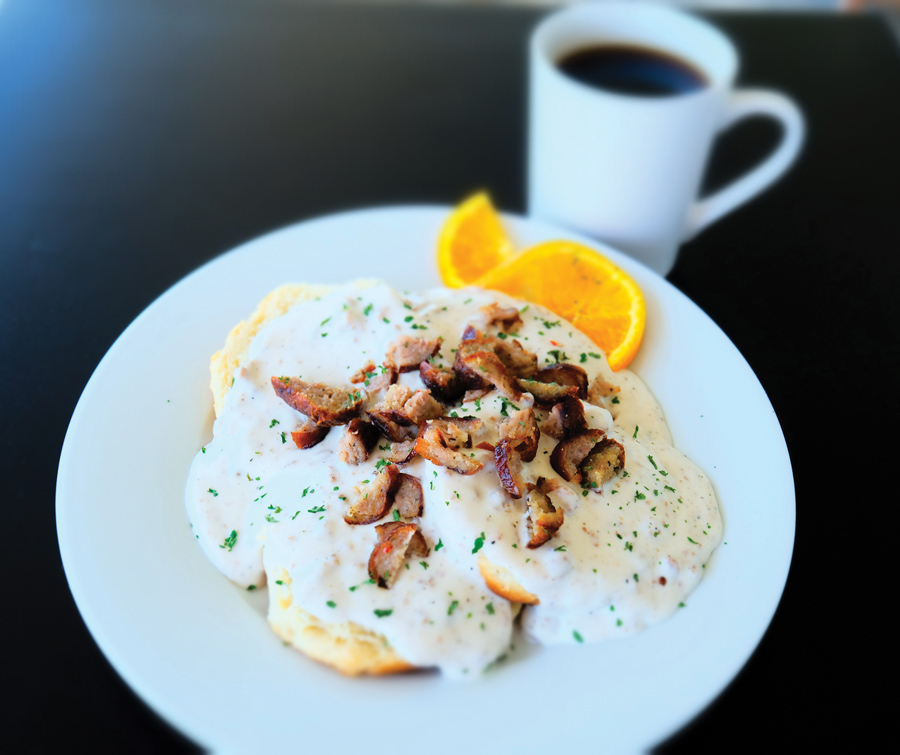 After a round of golf or a day of work, people love to gather for cocktail hour at Sandtrap. A happy hour menu, drinks and a gathering of locals and visitors make this a fun scene. Two nights a week, Tuesday and Friday, Sandtrap serves dinner and offers entertainment like Tuesday night trivia, Keno, TV sports packages, live music or comedy shows, and that's when the neighbors really come out.
Over at Shipwrecks Taphouse & Grill in Kitty Hawk, Hines has even more food and fun going on. Shipwrecks is huge, seating 200 with indoor and outdoor options, including an ocean-view upstairs deck. In the off-season, they like to lift up the garage doors to let in the cool breezes, and in the winter they offer heaters for the outdoor seating. Dogs are allowed in the outdoor spaces. Shipwrecks has more than 20 TVs, including outdoor ones, and has all the sports packages for NFL, college sports, hockey, baseball, racing and more. If you love a sports-bar setting, Shipwrecks definitely has you covered. They also offer live music a few days a week, trivia, keno, drink specials and special events. This fall they are hoping to host outdoor movie nights. 
But it's not just entertainment at Shipwrecks. The food is a major draw. The focus is on fresh, local seafood, much of which is caught by Hines's brother and father, both of whom are commercial fishermen. A few of the favorites: steamers (oysters, clams, shrimp, crab legs), crab dip, Jerk Tuna Nachos, Kickin' Fish Bites, the Bang Bang Taco Plate, burgers, salads, seafood platters, Buttered Shrimp and Pimento Cheese Grits, Sooey's BBQ ribs and house-smoked jumbo wings, brisket and, of course, baskets of piping hot hushpuppies.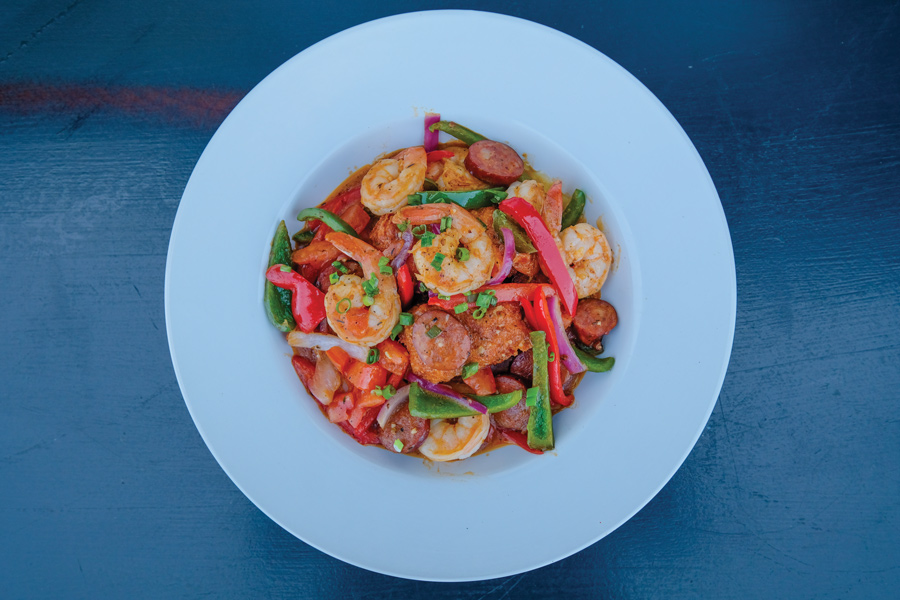 Finally, locals like to host their events in the off-season, and Hines's Carolina Catering and Events steps up to cater everything from intimate fine-dining events to weddings to whole pig roasts. The Carolina Catering team serves the entire Outer Banks and well beyond to include locations up and down the East Coast.
Hines stresses that the common theme to all of his restaurants is top-quality homemade food. Everything is made in-house. He is quick to point out that he could not run five restaurants without the help of an amazing team of employees who are just as focused on the quality of food and customer service as he is. Some of his employees have been with him for 10, 15 and 20 years, and his children, Beaman Jr. and Annaleigh, work with him as well.
Welcoming people to the barrier islands and feeding them well is what Hines loves to do, and it shows. The only way it can get better is with a little breathing room in the off-season.
For more information about each business, click or tap the logo below
---