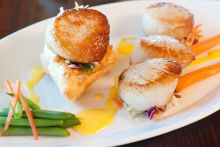 Succulent and sweet with a crispy, golden finish, seared in a skillet or ... expertly threaded between shrimp and grilled vegetables on a skewer, scallops can be a gift to the senses when prepared with a knowing hand.
They're the highlight of the menu at many Outer Banks restaurants, considered among the choicest of seafood, but family chefs often hesitate to make them at home or aren't getting the right results even with that brilliant, award-winning recipe. So to lift the veil on the matter, I headed to the waterfront dining spot with one of the best reputations for scallops on our coast — The Paper Canoe in Duck.
A polished, casual atmosphere and an outstanding location overlooking the Currituck Sound are what first draw diners to The Paper Canoe, but their love affair really begins when presented with a menu featuring coastally inspired cuisine such as shrimp and gouda grits, little neck clams in a smoky bacon and tomato broth and handmade, cheese-filled ravioli with Parmesan cream and jumbo lump crab. The ever-changing specials board and the nightly Chef's Whim allow regular diners to try something spectacular and new each visit — often showcasing the fresh catch of the day. Scallops are always on the menu, and with a few tips from owner Tommy Karole, at-home chefs can have them perfectly seared and seasoned in their own kitchens too.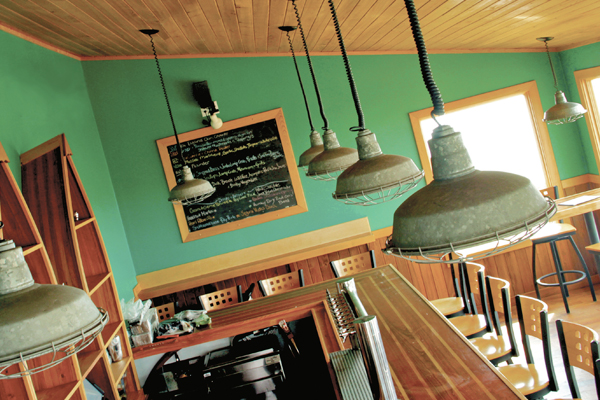 Believe it or not, the flavor and consistency of scallops can be determined just minutes after they are plucked from the ocean floor (no small task for divers as scallops, unlike oysters and clams, can actually swim!). The mollusks are shucked of their shells while still at sea before being packed in ice and shipped to our local fish markets, labeled as wet-packed scallops or dry. A wet-packed scallop has been soaked in a solution and appears very white in color, while a dry-packed scallop retains its natural coloring — a creamy or slightly orange tint depending on its life before the boat. Dry-packed scallops will be more expensive and well worth it, according to Tommy.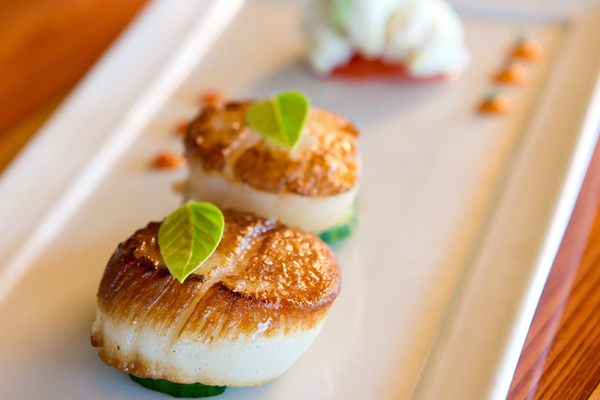 Now, when it comes to actually cooking scallops, where do you begin? At The Paper Canoe and in his own home, Tommy is an adamant believer in pan searing. You'll find dishes like skillet-seared scallops with saffron beurre blanc and risotto at the restaurant along with an array of delectable sides. As for cooking in your kitchen, pan searing is another sure-fire way to tell if the scallops were wet packed or dry packed. As soon as a wet scallop hits the pan it releases its water, so you'll end up nearly boiling the scallops rather than searing them. Tommy says, "A dry-packed scallop doesn't drop any water, so you can put it on a hot pan and get that nice, crispy sear."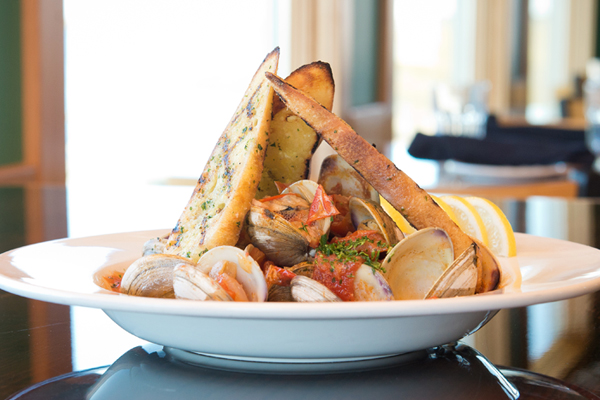 Set up with the right product and a little bit of instruction, Tommy believes cooking scallops can be relatively easy for any at-home chef. And if cooking simply isn't your forte, you can find beautifully seared scallops made just right every time at The Paper Canoe. Now entering his sixth year as the upscale dining destination on the Outer Banks, Tommy says, "My total commitment is to this restaurant. From the time they call for the reservation to the time they walk out the door, I want to give them the best experience I could possibly give them."
---
Seared Scallops with Garlic Lemon Butter and Capers
Ingredients
• 1 lb. fresh dry sea scallops
• salt & fresh-ground black pepper
• 4 tablespoons unsalted butter
• 2 tablespoons olive oil
• 1/2 lemon
• 1-2 cloves garlic, minced
• 1-2 tablespoons capers
Preparation
Rinse scallops in water and remove any of the hard side muscle that's still attached to the scallops. Pat scallops until dry, let rest. Heat a large nonstick skillet over medium-high heat for 2 minutes. Add 1-2 tablespoons butter and 1-2 tablespoons of olive oil and heat until very hot but not burning. Pat scallops dry one more time and season with salt and pepper. Add scallops to the pan (should sizzle on contact) and leave them undisturbed to sear for about 3 minutes. Flip scallops over and cook another 1-2 minutes til scallops are firm to the touch but still soft. Transfer scallops to a plate and keep warm. Melt the remaining butter and add the minced garlic and cook until the butter begins to brown, should take around 1-2 minutes. Remove skillet from the heat and add the capers and the juice of half a lemon. Stir and season butter mixture with salt and pepper to taste. Pour mixture over scallops and serve immediately.
---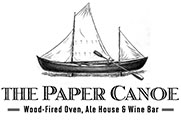 1564 Duck Road • Duck, North Carolina 27949