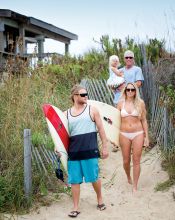 As the hands-on owner of rental and real estate company Brindley Beach, Doug Brindley is used to putting out metaphorical fires. But when Doug received word this past June that his company's office was literally in flames, the phrase took on new meaning. "My thoughts immediately went to 'what do I do next,'" says Doug. The fire, thought to have started with a cigarette butt in mulch next to the building, quickly escalated in high winds. Doug and his team had to think and act quickly to ensure their guests, due to check in the next day, did not have their vacations interrupted. Doug jokes that while there's never a convenient time for your business to catch fire, it was particularly bad to happen at the start of Brindley Beach's busiest summer season. That evening, Doug and his team met and strategized as the office burned to the ground. "At 6 a.m. we had a table set up with a sign that said Open for Business while the building was still burning," says Doug. This remarkable service, even in the face of tremendous adversity, is the defining hallmark of Brindley Beach.
Brindley Beach prides itself on service — their motto is Service First, Fun Always — so it was incredibly important to hash out a plan for their guests' arrival after the fire. Doug says they focused on what needed done on a priority basis, at first thinking hour to hour and then day to day. The machine used to create keyless entry for many of the houses was lost in the fire, so Doug had to change out 130 locks by 4 p.m. so his guests could enter their rental homes. "We did it!" Doug says. Guests were directed from the table outside the Corolla office to the Duck office for check-in. "We were there with a smile and a story, and we got them all in," he says. Through the fire and its immediate and extended aftermath, Doug Brindley and his employees had the positive attitude that made the business a success in the first place. 
Brindley Beach offers 620 rental houses stretching from the Virginia border all the way down to the last house in South Nags Head. They have every sort of house imaginable in all price ranges, from a small, one-bedroom condo to an 18-bedroom mansion. "We've got homes with double kitchens, swimming pools and golf carts," says Doug. "We've got all different kinds of amenities that someone might want." This wide assortment of rentals ensures that there's something for everyone and in every price range, whether you're looking for an intimate getaway for two or a large family reunion.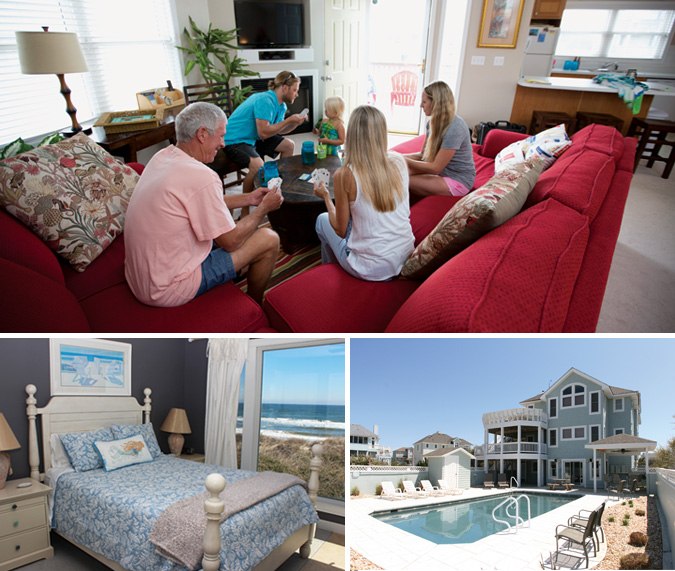 In addition to the variety of rentals Brindley Beach offers, the other trademark of the business is their lightning-fast service and maintenance. If they can provide an uninterrupted vacation to guests in the midst of their office burning down, it should come as no surprise that Brindley Beach can hop to your rental in the blink of an eye to fix anything that may go awry. "The best definition of service is 'now,'" says Doug. "We can meet that expectation." Brindley Beach not only has a full staff of 12 maintenance technicians in the field and four in their office, but also a large inventory of appliances ready to be changed out should something break in a rental home. Washers, dryers, stoves, refrigerators and air conditioners are ready to go, and there is always someone available to install them. "No one else is gong to haul a refrigerator up to you on the third floor!" says Doug. His team can also provide a variety of service needs, from changing filters and light bulbs to replacing doors, adjusting ceiling fans and performing any minor electrical, carpentry and plumbing work that doesn't require a license. 
Fun Always is the second part of Brindley Beach's motto, and Doug takes great measures to ensure a happy work environment that will carry over to exceptional customer service. "When you come to the office you're going to be greeted by a happy person who is nice and pleasant to you," he says. With everything from massage therapists and company lunches to the grand annual company gala, fun is an integral part of the Brindley Beach experience. "If I'm walking down the hall and I don't hear people laughing and carrying on, something is wrong," says Doug. "Everybody has a good time here at work." And while the staff is currently packed into the Duck office as the Corolla building is rebuilt ("We've got 15 pounds in a five-pound bag," Doug jokes), they remain in exceptionally good spirits, ready to provide the most fun vacation experience for their guests as possible.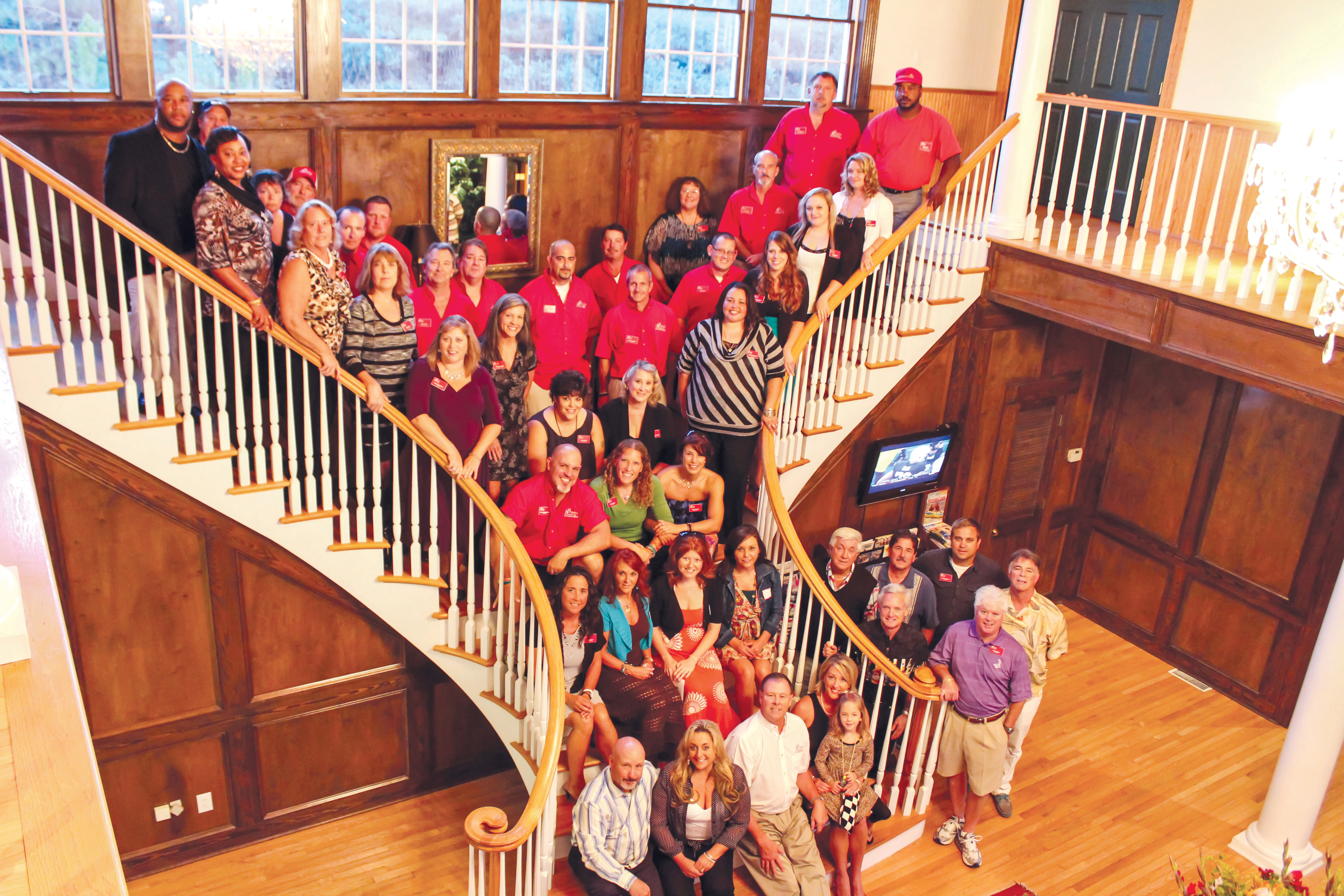 The fire at Brindley Beach was a significant moment for the company. "Adversity of that kind really helps define people," says Doug. "They either rise to the top and rise to the occasion or they fall to the side." The extraordinary teamwork, perseverance and determination required to provide their guests an uninterrupted and fun vacation experience reflects glowingly on the company's focus on service and fun. "We made it through by sitting on the side of the road with a good attitude," Doug says. And as for the unveiling of the new office in Corolla, stay tuned, because Doug Brindley says it best. "It's going to be one hell of a grand opening!"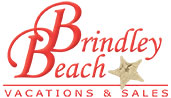 (877) 642-3224 • 1023 Ocean Trail • Corolla, NC 27927 • www.brindleybeach.com