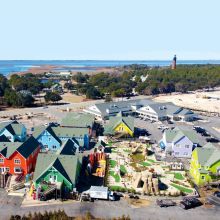 One thing people love about the Outer Banks is that it's full of family-oriented activities. All families, whether visiting the Outer Banks or living here year-round, can find endless opportunities for entertainment and relaxation for all ages in a safe and welcoming atmosphere. The Golasa family welcomes your family to the beautiful Outer Banks with plentiful ways to enjoy good, clean, Outer Banks-style fun, from multiple arcade locations and miniature golf courses to plenty of souvenir shopping opportunities and even the largest fitness center in the area. Welcome and enjoy the Outer Banks!
---
Super Wings
Shop at Super Wings for your Super Vacation! With 16 stores from Hatteras to Corolla, you're never far from a Super Wings. We carry the largest selection of beach chairs, boogie boards, beach umbrellas as well as canopies. We also have the biggest selection of OBX souvenirs such as t-shirts, hoodies, mugs, shot glasses and more, all at the best prices on the beach. We have quite the selection of swimwear from toddlers to teens to adults including plus-sizes.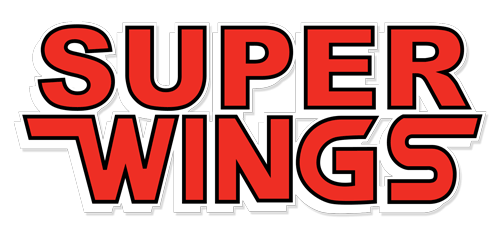 16 Locations from Corolla to Hatteras
Facebook | Instagram
---
Arcade Mania
Arcade Mania, our newest family-friendly arcade, is in Corolla! With 4,000 square feet full of 70-plus brand-new video games and table games, everyone in your group will find something to play. Look for classics like The Zoltar (remember the one from the movie Big?) and Skee-Ball to new, trendy Virtual Reality games along with bean bag toss arcade game and much more. Everything is fully automated so leave your quarters at home. Find us across from Corolla Adventure Golf where we will be open seven days a week in season.

(252) 457-0038
813-A Ocean Trail, Corolla
Facebook | Instagram
---
Corolla Adventure Golf
Take a break from the beach with activities everyone loves! Corolla Adventure Golf features kid-friendly bumper cars and 27 holes of miniature golf. It's a fun destination for all ages. Corolla Adventure Golf will be open seven days a week in season (weather permitting). Look for Corolla Adventure Golf directly across from our new Arcade Mania in the Food Lion Shopping Plaza.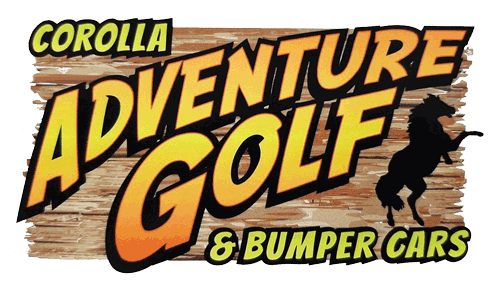 (252) 453-7777
808 Ocean Trail, Corolla
Facebook
---
Corolla Light Town Center
Just across the street from the lighthouse and Historic Corolla Park, you'll find Corolla Light Town Center. Anchored by Super Wings and chock full of shops, restaurants and entertainment, it's your one-stop shop for everything beyond the beach. You'll find games in our brand-new Corolla Arcade, two nine-hole minigolf courses at Pirates Island Mini Golf, shops, restaurants, ice cream and more. For the ultimate in souvenirs, apparel, beach gear, toys and more visit the newest Super Wings location on the Outer Banks.

1159 Austin Street, Corolla
---
Outer Banks Sports Club
Established in 2008, the Outer Banks Sports Club offers 15,000 square feet full of state-of-the-art equipment. We have 19 treadmills, four Stairmasters, ellipticals and plenty of other cardio equipment just on the second floor and a fully equipped weight room (with dumbbells up to 150 lbs!) on the first floor. We have showers and a sauna in each of the men's and women's locker rooms. Visitors are welcome with daily, weekly and even monthly passes with weekly and monthly signups receiving a FREE OBSC t-shirt ($15 value). Online signup is available on our website at obxsportsclub.com.

(252) 441-8361
2423 S. Croatan Hwy, Nags Head
Facebook | Instagram
---
Paradise Fun Park
Right on the 158 Bypass at the Kill Devil Hills/Kitty Hawk line, you can't miss this wonderland of fun. At Paradise, you can enjoy two beautiful 18-hole pirate-themed miniature golf courses. One course features a hole within a cool walk-thru cave, and the other course features a hole on a pirate ship. Other activities are bumper cars and a go-kart track. Need a break from the heat? Go inside and enjoy our new arcade room or just have a seat and relax in the dining area. We also have plenty of seating available throughout the park. We are open from 8 a.m. to midnight 7 days a week in season.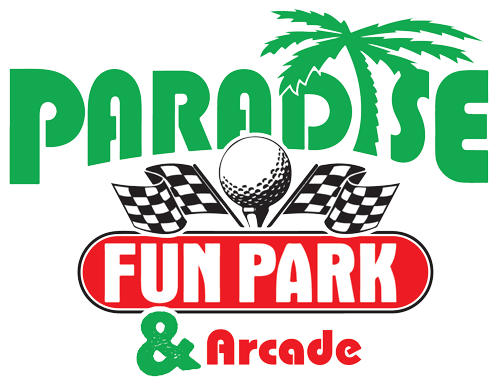 (252) 441-7626
3300 N. Croatan Hwy, Kill Devil Hills
Facebook | Instagram
---