The new owners of New York Pizza Pub and Italian Grill, Andrew and Leslie Mikhail, got a crash course in life on the Outer Banks when they tried to buy new TVs for the bar.
"I got plenty of TVs," the employee they spoke to at the Walmart in Kitty Hawk promised. "Don't worry about it."
Then Andrew told him he was hoping to buy 21 of them.
"Oh ... we don't have that many!"
The 21 new, sizable flat-screen TVs were eventually acquired up in Virginia, and now they're up on the walls surrounding the full bar, standing at-the-ready for the NFL ticket, UFC fights and more. It's a big step up from the five that were there already. And then, unsatisfied with a mere 26 total, they bought two more.
That's far from the only changes the Mikhail family is making. Locals can now look forward to New York Pizza Pub staying open seven days a week all year long and offering daily lunch and dinner specials. "We're doing this to be part of the community. Plus, I care about my employees. I don't want to lay them off for months," says Andrew.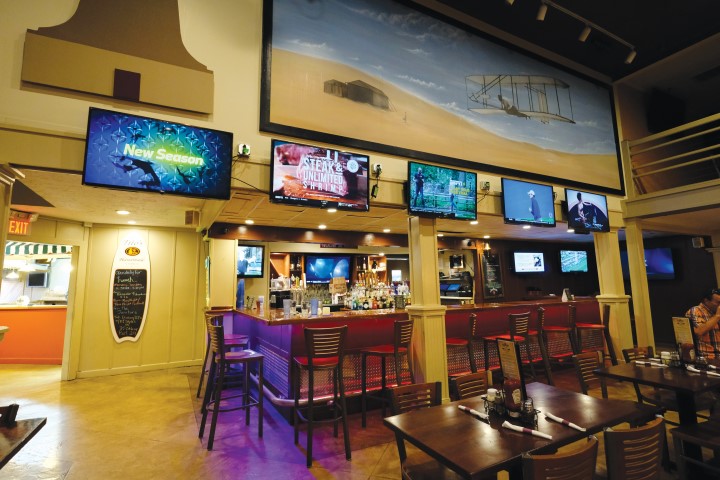 The Mikhails hail from New Jersey. They came down here with their four children this past December and fell in love with the Outer Banks. "We were looking for some place we could call home, and we chose here," says Leslie. "The people down here are very friendly." But being here in December, they couldn't help but notice just how many businesses shutter through the winter months. They knew right away that was not the kind of establishment they wanted to run. "We want to give the locals another place to eat and be and have fun," says Andrew.
And that doesn't just mean open year round, it means entertainment year round. New York Pizza Pub is already known for its late night entertainment. The Mikhails want to expand on that while making sure that, even well past the witching hour, New York Pizza Pub is a non-rowdy, safe place to cut loose. They were excited to snag Troy Yagel, the former entertainment manager for Kelly's, as their entertainment manager. Troy is already hard at work on a lineup that includes bands like Krunch, The Deloreans, Zack Mexico and Strange Rootz, poker, karaoke, DJ's and trivia. "We're going to bring in some good entertainment," promises Andrew.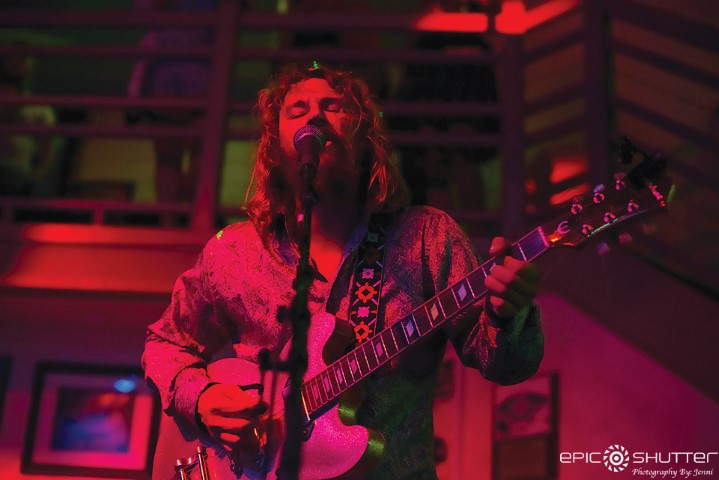 They're open until 2 a.m., and with pizza served by the slice until closing they're one of the few late night food options on the beach.
They offer catering and will host private parties, special events and charity events. They also plan to offer family nights, giveaways, happy hour discounts, lunch and dinner specials and whatever else they can think of. The Mikhails are full-to-bursting with ideas and enthusiasm, and they hope to turn New York Pizza Pub into the kind of place where locals want to bring their family every week. "You can come in casual and eat very good food. Have a home-cooked meal for not much money," says Andrew.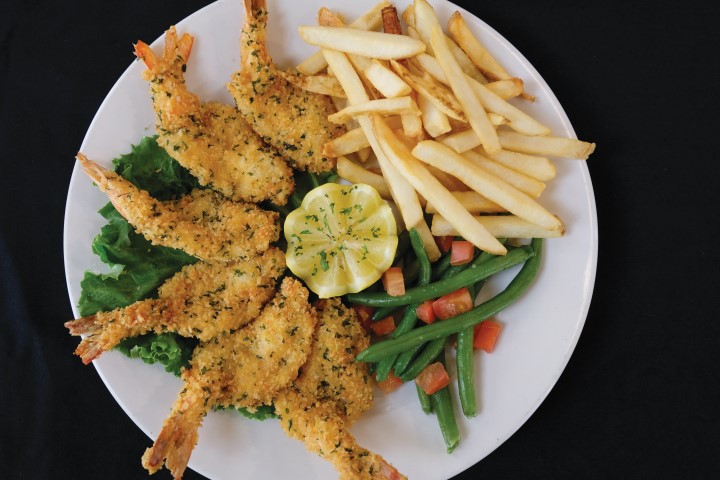 Their menu will still feature all your favorite Italian classics, but their chef, Jason Talbott, is excited to develop some new dishes and bring some new-school culinary flair to old-school Italian recipes. Chef Talbott has quite the long list of credentials. He was the youngest chef to be invited to the Grammy Awards, he cooked for the BET Awards and he's been featured in West Virginia Living. He's helping the Mikhails develop a new dessert menu with classics like cheesecake, tiramisu and cannoli. They're working on new slices, wine and beer pairings, a cocktail menu, calzones and Stromboli. And all of their pizza and pasta sauces will continue to be made from scratch. "We do a lot from scratch. The object is to have the best food on the beach," says Chef Talbott.
The effort really shows. In fact, the effort is clear just from the parking lot, where the smell of garlic and baking pizza dough hits you the moment you step out of your car. Their hand-tossed, brick oven, New York-style pizza is good enough to impress New Yorkers. It's the kind you need two hands to eat, with each perfect slice lovingly crafted for maximum flavor. Try a classic like Supreme or Blanco, or branch out and get something off the wall and wildly delicious like their Buffalo Chicken Pizza with cheddar, mozzarella, scallions and ranch.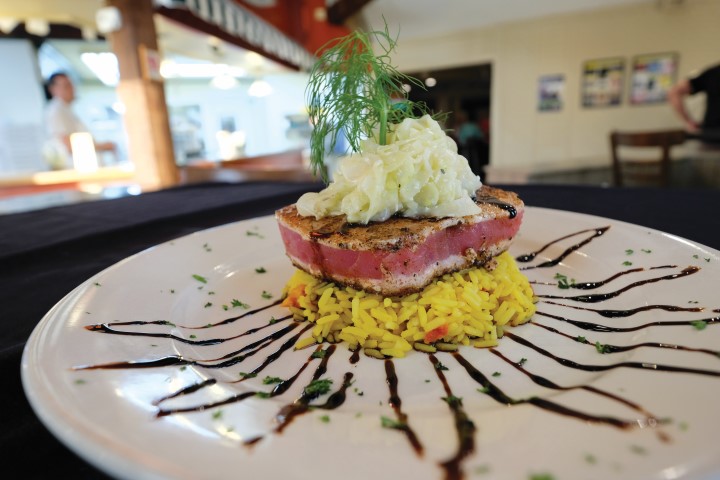 Of course, they're about a lot more than simply pizza and pasta. They're a full Italian restaurant with a menu boasting feta-stuffed chicken breasts, hand-cut Angus ribeye steaks, seared local tuna and more being added every day.
They're also working on one particular aspect of the restaurant that's near and dear to their hearts – a new and improved kids menu as well as activities for the kids. "We've got kids. We know," says Leslie with a smile. We locals know that the Mikhails were right to think that the Outer Banks is a friendly place to raise a family. 
So next time you're looking for somewhere to bring your family for lunch or dinner, stop into New York Pizza Pub and Italian Grill and welcome them to the neighborhood. They'll be thrilled to have you.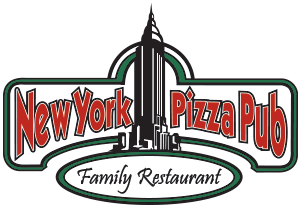 (252) 441-2660
2217 S. Croatan Highway, Nags Head
nypizzapub.com