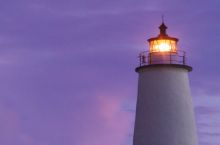 Nature slows and quiets during the winter, but as the longer, warmer days return with springtime, it revs back to life. The same goes for Ocracoke Island.  
The islanders have a way of listening to Mother Nature and following her lead (hey, you have to if you want to live on an island!), and spring ushers in the first hints of the activity that envelops the island during the summer season. 
Shops beckon passersby through their freshly opened doors. The mild weather draws visitors outdoors, first to the village's streets and eventually to the water as it warms with the temperatures. Tempting aromas spill from reopened restaurants, and locals ask who's going where, because, suddenly, there are options again!
Plenty of features draw visitors to Ocracoke during the spring. For many the main appeal is an opportunity to experience the island's abundant outdoor activities and charming, eclectic shops in a setting that's a little looser and more laid-back than the summer season's. Walking and biking are the island's main modes of transportation. When people want to cover more ground, however, they opt for an open-air joyride in a golf cart. And now that it's warm enough to get on the water, lots of folks check out the attractions from aboard a kayak or standup paddleboard for a quintessential Ocracoke adventure.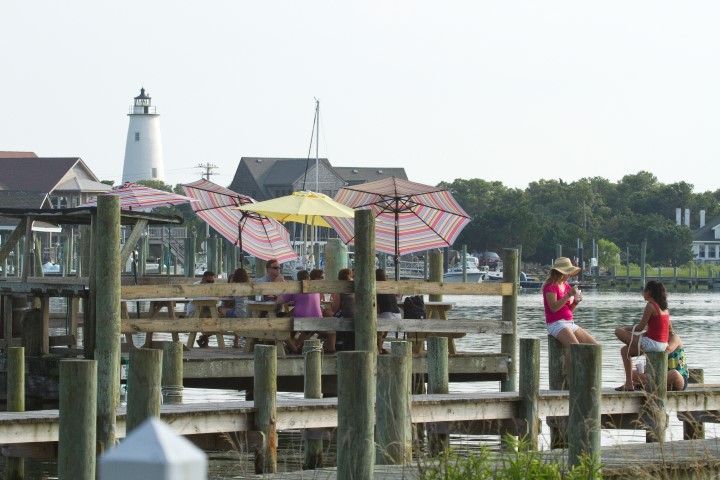 The small number of people on the island also gives shopping an added advantage. Most places aren't crowded this time of year, and you can stroll from store to gallery to shop, browsing as long as you like. Enjoy the unhurried pace and strike up a conversation with the person working – it's likely that they own the place. The island's shopping scene covers everything from the no-fuss basics to whimsical works of art. Stock up on food, beverages, ice and beach essentials in the village. Or wander a bit off the beaten path to find pottery and signature Ocracoke goodies such as fig preserves, local drawings and CDs of your favorite Ocracoke band. These complete any visit to the island. Stroll between the shops, launch a kayak, feel the rushing of wind surround you from inside a golf cart or bike – the stores, activity and island environment during the spring are a secret side of Ocracoke you shouldn't miss.
Life on Ocracoke is simple and laid-back, but the islanders provide everything you'll need for the perfect vacation, from comfortable places to rest your head to restaurants to fill your belly to ways to get out and explore the great outdoors.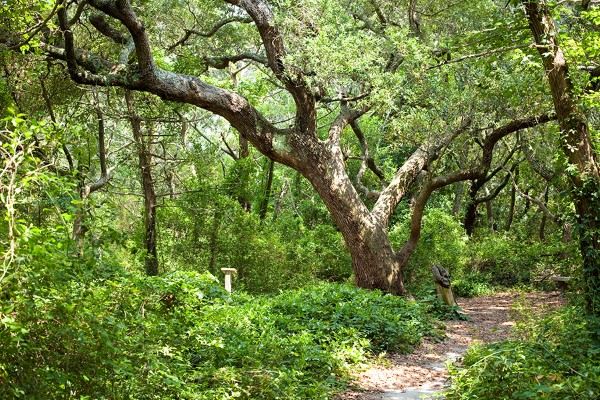 Ride the Wind
Surf lessons, SUP rentals and kayak tours plus an impressive shop.
(252) 928-6311 | 486 Irvin Garrish Highway | surfocracoke.com
---
Ocracoke Island Golf Carts
Choose an hourly, daily or weekly rental for a fast and easy way to explore the island. 
(252) 928-0090 | 216 Irvin Garrish Highway | ocracokeislandgolfcarts.com
---
The Ocracoke Variety Store 
Your one-stop shop for groceries, meats, produce, beer & wine, beach goods and hardware.
(252) 928-4911 | 950 Irvin Garrish Highway
---
Village Craftsmen
Travel off the beaten path down historic Howard Street and discover quality U.S.-made handcrafts.
(252) 928-5541 | 170 Howard Street | villagecraftsmen.com