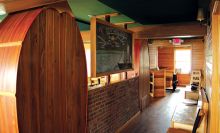 Every place has a history. And on the Outer Banks, as we all know, those histories can stretch back generations. But, even when the history is somewhat more recent, it still carries meaning and helps to set a context – to give a foundation upon which the present day experience is set. Such is the case with The Paper Canoe restaurant in Duck. The story behind this restaurant is one that might not be familiar to diners who already know and love The Paper Canoe for its fresh, creative fare and stunning views, but it does help explain how much extraordinary care went into making The Paper Canoe the remarkable spot it is today.
Owner Tommy Karole first remembers driving past the place The Paper Canoe now calls home almost 24 years ago and making an offhand remark to a friend that he would have a restaurant there someday. Life intervened, as it so often does, but Tommy continued to feel drawn to the site, so shortly after a fire virtually demolished the interior of the original structure there, he was curious enough to stop by and take a look around.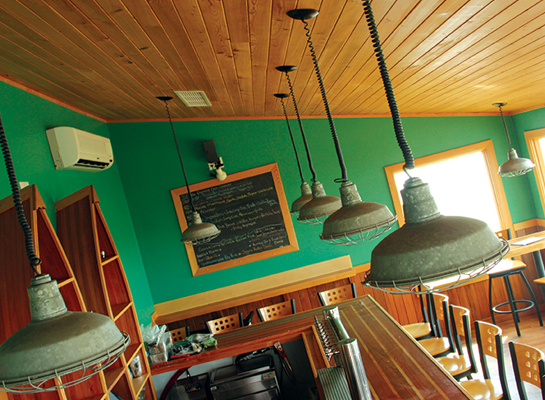 This time it was fate that intervened. The owner of the building, who runs a crab shack next door, happened to see Tommy looking in the windows and struck up a conversation with him. It turned out that they both enjoyed fishing at a neighborhood bridge and they recognized each other. Though neither of them necessarily knew it at the time, their chance encounter was the beginning of a close friendship…and a milestone in creating The Paper Canoe.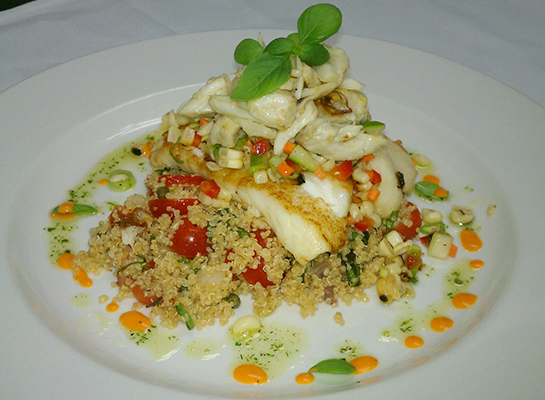 There was still plenty to do of course. After the fire the building didn't even have working plumbing or electricity so Tommy was starting – quite literally – from the ground up. Luckily, Tommy's friend and local carpenter, John Elian, was on hand to help Tommy develop the exact effect he was looking for inside The Paper Canoe. "John turned me on to fly fishing…and fine carpentry," Tommy says, laughing. "The connection might not seem obvious, but on a fishing trip with him in Maine about six months before we started to rebuild, I began to have an even better appreciation for the water and wilderness. My vision for The Paper Canoe was to showcase that appreciation by bringing that outdoors look inside, and John knew exactly how to do that."
One of the first decisions they made was to use as many reclaimed materials as possible. In part, this was to create the aesthetic they wanted with features such as antique chalkboards Tommy found at an old warehouse in Norfolk or the industrial lights that were salvaged in Tempe, Arizona, but the decision was also partly made because it was the most environmentally friendly option. "Preservation is always important to us here on the Outer Banks," Tommy explains. "I believe we should leave the smallest carbon footprint possible, and respecting where our materials come from is one of the best ways to do that."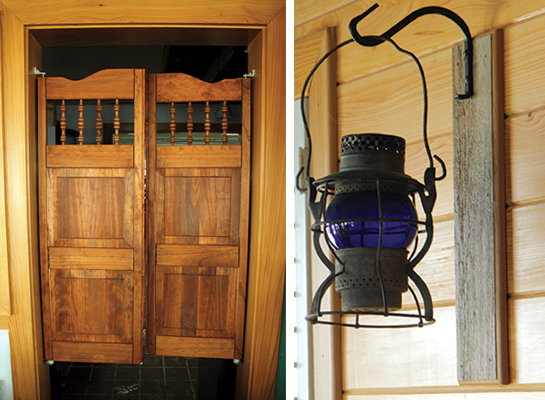 With this in mind, Tommy also traveled around to find some of the finest reclaimed lumber available to craft The Paper Canoe. From the antique cypress wood walls, which he found in Western North Carolina, down to the hickory flooring that has been hand rubbed with oil to preserve the wood, every bit of The Paper Canoe's lush wooden interior has its own story. Even the tables were handcrafted by John using reclaimed lumber from a 100-year-old train station in Chattanooga, Tennessee, and trimmed with wood sourced from an abandoned cotton mill in South Carolina. 
It's this level of attention to detail that makes every visit to The Paper Canoe such a one-of-a-kind sensory experience. Whether you're admiring a spectacular sunset from one of the dining room windows, the grain of wood on the walls or a menu item that combines some of the freshest local seafood with ingredients they've grown in their backyard, one thing's certain: There will always be something to surprise and delight you at The Paper Canoe.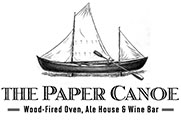 1564 Duck Road • Duck, North Carolina 27949
(252) 715-2220 • www.papercanoeobx.com