Salt Water Grille:
Catch a Local's Favorite
 
With an atmosphere reminiscent of the old flat top beach cottages and some serious, Southern coastal cuisine, Salt Water Grill is a true representation of the Outer Banks and something you aren't going to find back home. It's a melting pot of sorts, merging fresh seafood from our own waters with Caribbean flavors – a nod to the locals who tend to venture south for the winter. Whether you're in for a sit-down, family dinner or a casual crab cake sandwich and draft beer at the bar, Salt Water Grill is a welcome harbor.

Now in its third season, the restaurant is garnering attention from Corolla visitors and locals alike. Everything is made in-house down to the dressings and the sauces, and owner Chuck Read says, "Nobody makes better shrimp and grits." The selection of local fish draws crowds in the summer and shoulder seasons. Get yours over roasted sweet peppers with couscous, grilled asparagus and onions, finished with a brown butter vinaigrette for a taste that is truly Outer Banks.

The eatery's dark wood floors, tables and chairs contrasted with sea green walls, rustic doors and coastal artwork give the place the feel of an elegant room that has been artfully tussled. It hasn't always appeared so effortless, though.

Read will tell you that when he moved in, the walls were peanut butter brown and the windows were so dark you couldn't see outside. "The location hadn't seen love in a while," he said. "Everything needed to be opened up. I wanted it to feel like somebody was going to their friend's beach cottage. I wanted the relaxed comfortable environment but to blow people away with the food."
Read successfully create the atmosphere he had always hoped for as the backdrop for his delicious seafood and classic Southern dishes like the fried green tomatoes and the brisket, roasted in-house and topped with smoked gouda and blackberry barbecue sauce on a roll. There are rotating draft beers and wines available by the glass to accompany your meal. The enthusiastic owner says he wants everyone to feel comfortable, no matter if you are purchasing a $10 or $50 bottle of wine. And families are welcome too. The youngest Read, Vincent, is 4 ½ years old and is known to dine off the regular menu, but a kids' menu is available too.

Read himself was having thoughts of great cuisine from an early age. "I made a menu when I was 9," he said. "I've always wanted to own my own restaurant, and pretty much my entire working life has been heading toward that."

From dishes and prep to waiting tables and eventually management, Read had been putting in the work until that moment when preparedness finally met opportunity. The Outer Banks was another childhood delight of his, so when he and his wife, Marie, had the chance to move down from New York, they took it. After working in the Outer Banks restaurant scene for several years, Salt Water Grill was born.

You can often find the owner in the kitchen, discussing what's working with his head chef, Mark Perdue, or coming up with ideas for new menu items. "I spend a lot of time focusing on the people who work for me and setting up the right crew," he said. "I would rather put effort into training and retaining. Nothing happens without a team. Nothing is all me." The head chef and front-of-the-house manager, Joe Garcia, are a testament to that statement, as is one waitress who had never worked in a restaurant before, but who Read thought was a good person who would rise to the occasion. And she did.

Of his employees' dedication to the work, Read said, "I think when you come into restaurants, when you come to the table, it's definitely a tangible feeling. At the end of the day, pretty much my entire life is surrounded by family whether it's restaurant family or family family, and the two bleed together."

In the future, diners in the central beaches may see a Salt Water Grill location opening up in Kill Devil Hills, or at least Read hopes so. But he still encourages his southern neighbors to point their vehicles to Corolla so they don't miss out. "Our mission is to hit perfect every single day and for everybody to walk out and want to tell someone else."
Crafty Cow
Not Your Average Burger
Next door to Salt Water Grill, a totally different concept by the same owner was born. Craft beer and craft burgers are the mantra of The Crafty Cow in Corolla, and these aren't your average burgers. You'll discover a lamb burger one day and a duck burger the next in the cozy restaurant that resembles a grown-up college bar, and the draft beers are always flowing.

When Chuck Read wanted to open up a second restaurant just a year after creating Salt Water Grill, his friends thought he was crazy. And Read didn't disagree. "It was a horrible idea but a fantastic idea," he said. "A tale of two restaurants." Read had always been a fan of his college dive bar hangout, but he wanted a place where everyone could enjoy themselves too. "You can go in and get your drafts, your burgers and your bar food," he said, "but twist it up a few levels."

The restaurant does have the look and feel of a college bar with booth seating, TVs and good tunes blasting. But – well – it's much cleaner, and the food really has been stepped up a notch. They're called craft burgers for a reason with high quality ingredients and creative toppings that you can't find at your local burger joint such as Chef Taylor Miller's bacon gravy cheese sauce or a blend of spinach and cheeses with jumbo lump crab meat. You can order from the menu or build your own burger if you think you've got an eye for it. Consider something different from the specials board like American Kobe beef, bison or lamb. Everything is fresh and made in-house, from the burgers to the fried pickles to the loaded tater tots.

"I want to be a husband babysitting service," Read jokes, hoping wives will drop off their husbands while they wander the surrounding stores in Monteray Plaza shopping center. "And I just want people to have fun. I really want them to walk out laughing and smiling and having a good time."

Read literally built the restaurant himself with three other guys, every day until it was finished. The restaurant won first place in the Duck and Wine Festival People's Choice Awards in its first year for the duck breast burger with muenster cheese and bourbon cherry reduction – now a staple on the menu – and it has kept up that momentum, pleasing diners left and right.

The beers on tap are predominantly from North Carolina and Virginia, but a more varied selection is always offered too. And as for bottles, you won't find them here. Read has used cans from the get-go because they are more sustainable, stay colder and are convenient to bring to the beach with burgers midday in the summertime. Specialty sodas like Cheerwine are also a big hit.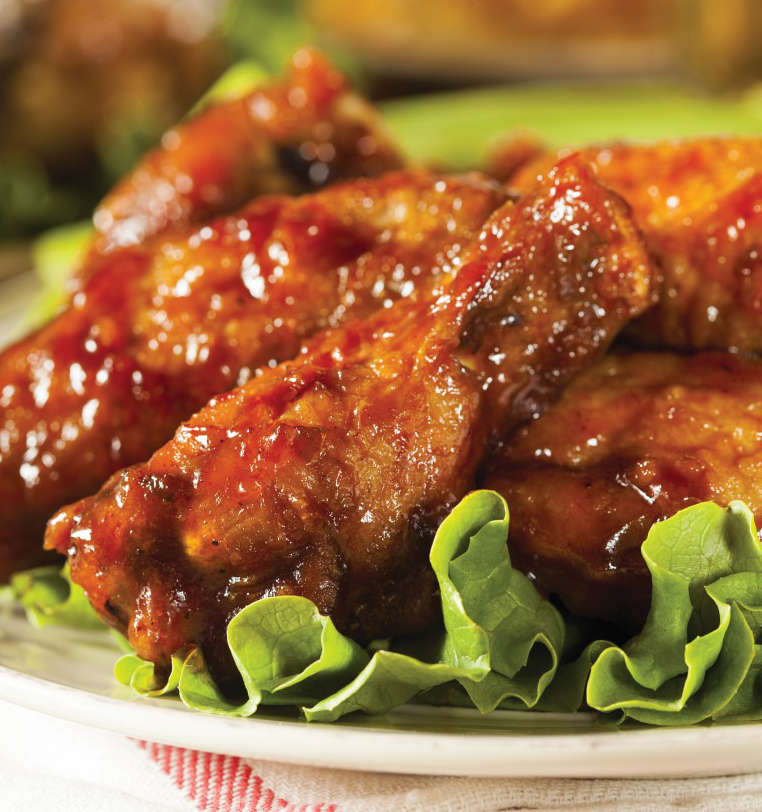 This summer on Wednesday nights, The Crafty Cow will host Way Back Wednesday out in the courtyard with an '80s band and '80s shows playing on the TVs in the restaurant. That's the type of environment The Crafty Cow aims to create, always setting the stage for fun. The restaurant isn't the type of establishment where you can seat every guest in your large party together, but the staff will seat you across several booths and make sure each diner feels right at home. The courtyard is available for outdoor dining every day, and bring your canine pals, because it's dog friendly.

We know the question on everyone's mind is concerning The Crafty Cow's fearless mascot, a seemingly angry cow holding a draft beer and a burger. He's modeled after the presidents on dollar bills. Look closely and you will see the small lines on him that you can find on our nation's leaders too. As for his intimidating glare, Read says, "He's not scary, just shady. He's definitely up to something."
Shady as he is, people love the cow, just like they love the food. "I'd put my spots up against any restaurant on the beach," Read said. "The guys who are cooking love food and love to serve it." And it's clear that plenty of folks love to eat it too.
(252) 453-3212
Monteray Plaza | Corolla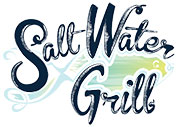 (252) 453-2101
811 Ocean Trail | Corolla