Listen To This Article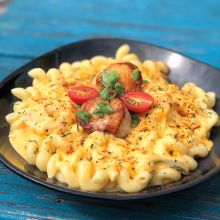 Located at the farthest town north you can venture on the Outer Banks, Corolla is a locals' favorite staycation and the ideal daytrip for visitors staying anywhere on the Outer Banks. Why? It offers that same Outer Banks charm but with a slightly different atmosphere. It's that quaint, remote village magic that Corolla offers perfectly. And bars and restaurants are a huge part of that.
Uncle Ike's Sandbar and Grill, located at 1159 Austin Street at the Corolla Light Town Center, is undoubtedly a vital piece of that particular brand of magic that lures both locals and tourists to the northernmost stretch of our barrier islands.
Owner Tony Northrup, who acquired the restaurant from its prior owners in 2009, was born in North Carolina but lived in many other places, including Pennsylvania, Hawaii and Arizona, before being lured by Corolla's charms. But for him, returning wasn't enough. Instead, he wanted to help curate that Outer Banks charm into a unique, memorable restaurant experience for anyone who sets foot on its remote shores.
"I thought from the beginning that Corolla was a special place with many returning guests," he says. "People save their money year-round to come here, and we need to respect that decision when they walk in the door." 
Since the purchase in 2009, Tony up-levels that experience any chance he gets. He is constantly growing the restaurant's operations and offerings alongside the ever-present growth and expansion of Corolla itself.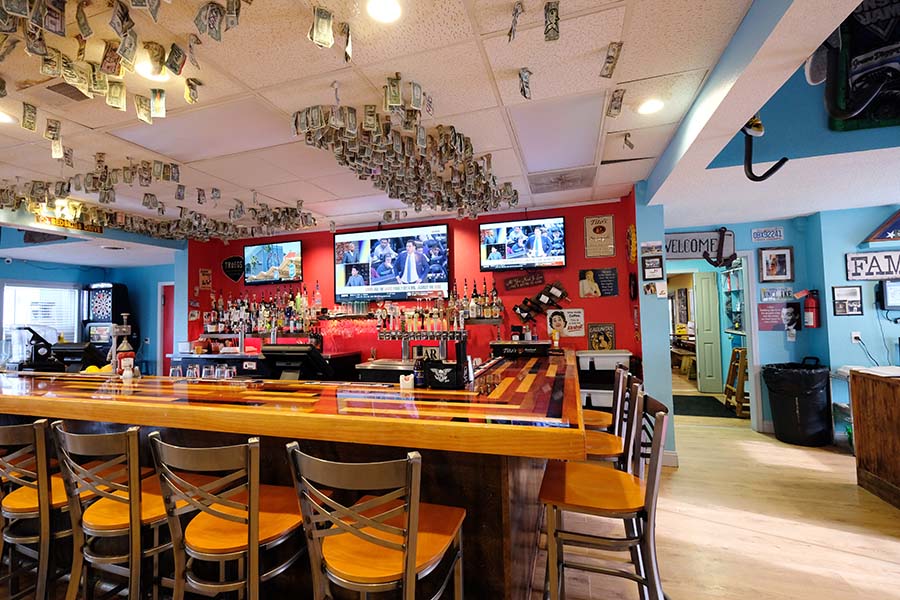 When the size and layout of the building didn't work for the vision Tony had for his guests, he renovated, doubling the restaurant in size to 100 seats and adding a brand-new rectangular bar where their creative cocktails and 11 rotating beers on tap and a variety of wines are the star (although you have access to the entire food menu there as well). The new bar also allows plenty of space for entertainment, from live music to karaoke, which has since made Uncle Ike's a place people will travel from across the sandbar or even across the country to visit. 
With its welcoming, surfer-like vibe, the bar welcomes guests all year long to watch a variety of sports, from football to UFC fights, on their 10 televisions. Then guests can join in on one of the many games Uncle Ike's offers – from ring toss to darts to corn hole. Or take their turn on the Ping-Pong table. In the past, Tony has even been known to throw a Twister game down in the middle of the restaurant for patrons to enjoy. The limits for what you may find on any given evening at Uncle Ike's are endless. Tony is happy as long as his guests are having a good time.
"The stress is ridiculous sometimes," he says, "but the customers keep you going. That's what this business is all about: the customers. I started out with a brief stint in the pizza business, and my boss told me, 'Tony, anyone can make a good pizza, but what sets you apart is how you treat people.' I'll never forget that."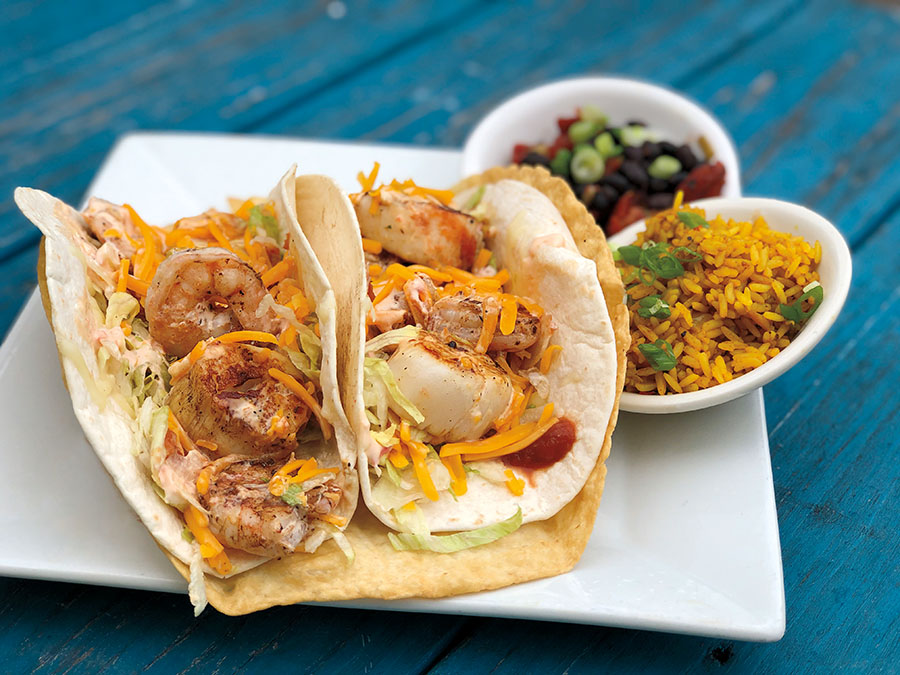 The separate family-friendly dining area is where the breakfast, lunch and dinner menu are the stars. Tony ensures the menus are constantly re-imagined along with everything else. From seafood to burgers to their constantly rotating specials menu, Uncle Ike's offers an array of menu items the whole family will enjoy. 
Tony's current up-level is dealing with the aftermath of the pandemic. While restaurants have faced many challenges since 2020, including a housing crisis and a workforce shortage, Tony proudly declares that Ike's has found ways to be resourceful and work around those issues to continue providing fast, efficient service to its patrons. Check out their Facebook page or OuterBanksThisWeek.com for their entertainment schedule and menu specials. When you come to Uncle Ike's, you'll experience that remote, small-town Corolla magic and see why tourists come and locals stay.
As Tony says, "Come taste the difference!"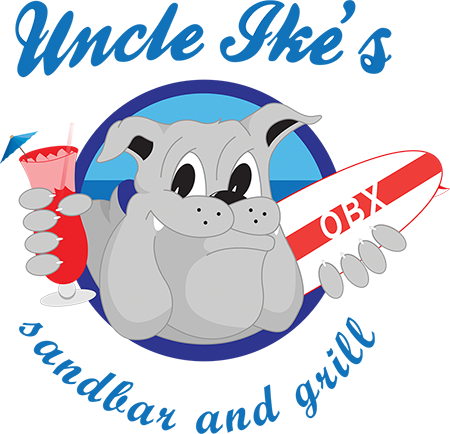 (252) 597-1606
1159 Austin Street, Corolla Town Center