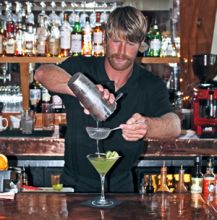 Donnie Just passes through the doors at the restaurant 1587 with an energetic stride. It's 5 p.m. and there's a flurry of activity as everyone rushes to finalize last minute preparations for the Wednesday night dinner crowd. Donnie is upbeat as he takes a moment out of his busy schedule to sit at a windowside four-top table in the restaurant's lower nook. While managing a popular Outer Banks restaurant at the height of the season may frighten some people, this is part of Donnie's routine, one that he's had over 20 years. 
 
Donnie has witnessed and shaped 1587 into the local hotspot it's been for years. For him it's more than just a business – it, along with the adjoining Tranquil House Inn, is part of the family. Donnie's father and his wife, Don and Lauri Just, bought Tranquil House Inn in 1993 as Don's form of retirement. After turning the Martin Agency, based in Richmond, into a national advertising force, Don was ready for a break, and innkeeping seemed like the one for him. Unlike some retirees, Don wasn't looking for a mellowed lifestyle when he and Lauri moved to the Outer Banks and bought Tranquil House Inn; he had a vision.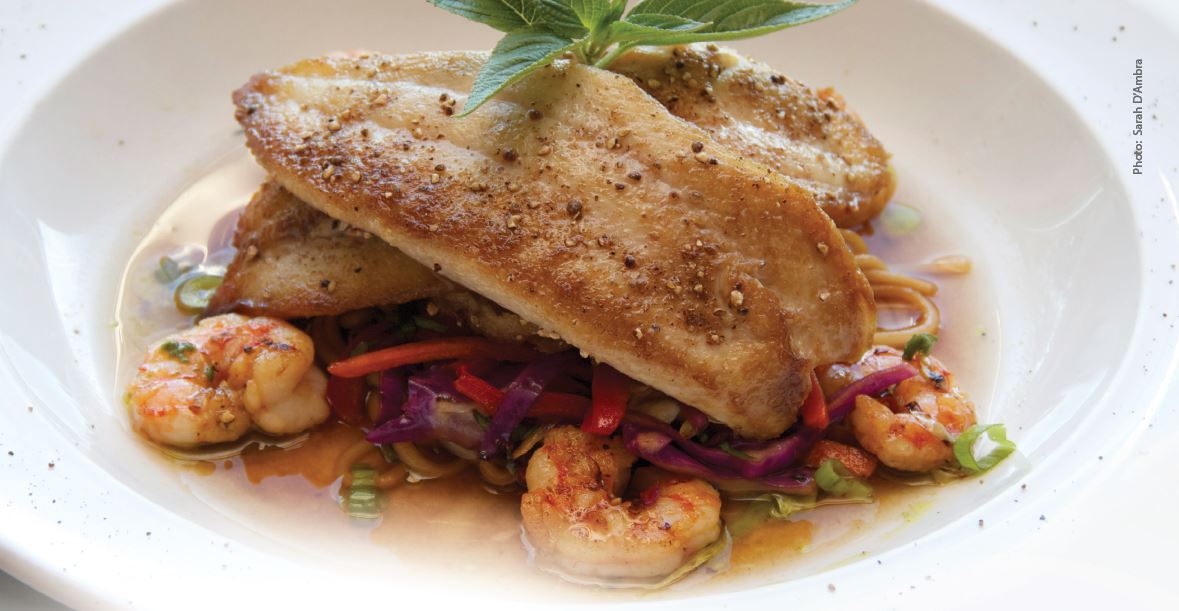 Don built the inn's restaurant in 1994 with every intention of creating one of the Outer Banks' high-end eateries. He envisioned spreads of silverware and multiple waiters serving each course of the meal. Donnie described it as "fine, fine dining." 1587 was the most upscale fixture on Roanoke Island at its inception – a status that continues today – and it started giving people another good reason to venture over the bridge and into the small town. 
 
In the mid-90s Outer Banks restaurant chefs experimented with giving their culinary creations upscale touches, but the options for truly fine dining restaurants were limited. Blue Point fit the bill in terms of their gourmet menu, but beyond that choices were limited. Suddenly the new 1587 started attracting these foodies – some from as far as Corolla – to the beach's southern end. And, unlike most other local restaurants at the time, it combined both the gorgeous food with an equally elegant atmosphere. Although Manteo's grown up quite a bit since then, 1587 remains the town's golden boy of gourmet restaurants.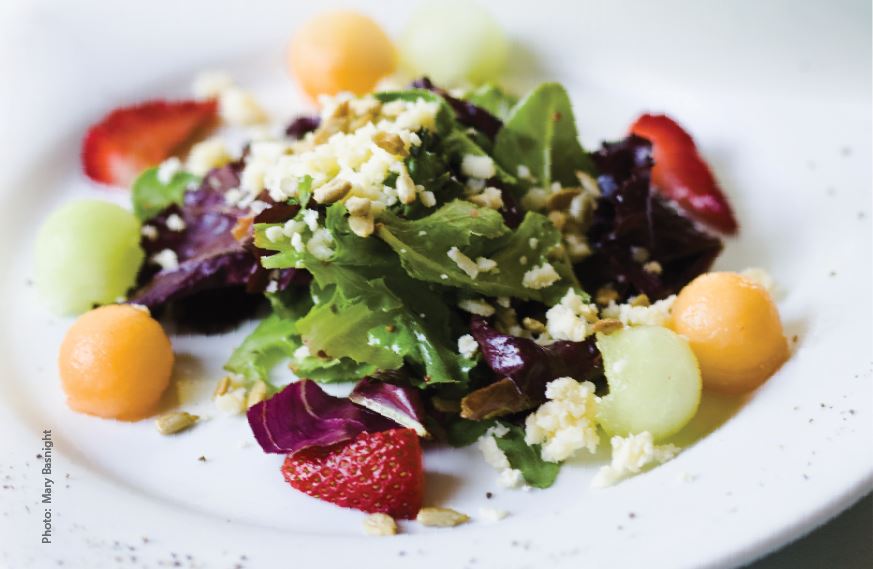 After 1587's first season, the Justs decided that the Outer Banks wasn't conducive to the original ambitions for the restaurant, and they needed to make a change: keep the restaurant's atmosphere elegant but make dining there a little more accessible to everyone. Donnie had no restaurant experience at the time, but that didn't stop him from volunteering to run the business. Donnie launched himself into this new role. He began working with dining room managers and suppliers for the food. The chefs and Donnie sat down to discuss new menus at the start of each season. He planned the wine menus and ordered the appropriate bottles. When Don Just took the opportunity to open another advertising agency in 1996, he and Lauri returned to Richmond, entrusting Donnie with 1587 and Tranquil House Inn. 
 
As Donnie's involvement increased in the inn and restaurant, he evolved the idea of the restaurant's sophisticated atmosphere into a more elegantly comfortable one that recognizes the beach influence. Today's visitors to 1587 find customers wearing t-shirts and sandals sitting at the bar and others wearing suits and evening dress dining at the tables. "Everybody's important to me," says Donnie.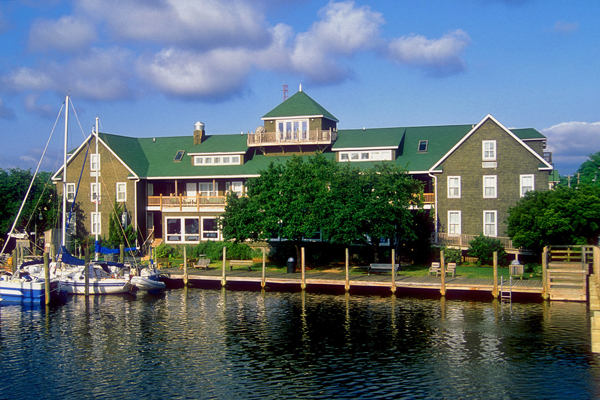 This inclusive attitude draws in tourists strolling through Manteo's waterfront streets and maintains a loyal following of locals. Donnie sees visitors discover 1587 and return the next week with their spouses or friends for a stay at Tranquil House Inn. In the off-season 1587 and Tranquil House Inn often attract business with their annual promotions for locals. An example is one in March where patrons earn themselves a free night stay at the inn when they spend least $60 at 1587 on Wednesday, Thursday or Sunday nights. Locals love this promotion, and couples and groups of friends go out together for a night of good times. It's like a mini vacation that doesn't require leaving the Outer Banks. 
 
As the national restaurant scene changes over the years to keep up with the trends, 1587's style also undergoes occasional changes. In the past, the presentation of dishes received lots of emphasis – each plate was a work of art. More recently, the originating food itself has become the main star. Although 1587 doesn't label itself as a farm to fork restaurant, 90% of their food is unprocessed and sourced from regional producers. Emphasis goes into using the freshest foods, featuring each flavor. Matt Brent, Donnie's brother and 1587's bartender, explains that, "The food and drinks just taste better that way, and people can tell a difference."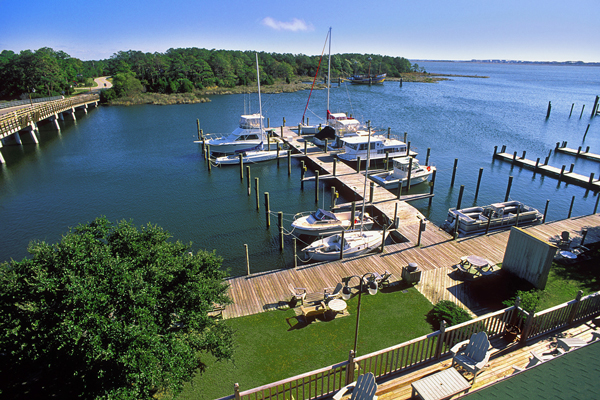 It's been 20 years since Donnie became the general manager, and his role in the business continues to develop. He and with his wife, Audra, are working toward transitioning to sole ownership of 1587 and Tranquil House Inn in the near future. And, as any person who heads up a business can attest, Donnie's a jack of all trades at the inn and restaurant, doing jobs that range from maintenance repairs to planning the menus to bookkeeping and paying bills. He'll admit, though, that much of the stress from the pending ownership transaction will come from his new financial responsibilities.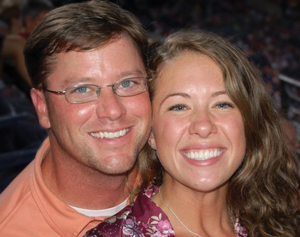 "It's scary as hell to think about that," Donnie says with a laugh. "We'll soon be the only ones involved in anything as far as keeping the inn running, keeping it in good condition and keeping the staff happy. I've always done that, but it's never been only on my shoulders."   
While Donnie contends with his new responsibilities to the business, he has a reliable and dedicated crew that helps him at the inn and restaurant, which has allowed him to scale back on his hands-on involvement in the restaurant over the years. His brother, for example, has taken on the responsibilities of ordering and processing for the bar, which frees up space for Donnie. 
 
Running 1587 and Tranquil House Inn is simply Donnie's way of life. He describes it, "Even on the days that I'm not here, I get a feeling around four o'clock: 'I'm ready, let's go!' It's like adrenaline." But with the ever-lasting popularity of this Manteo restaurant, that adrenaline is being channeled in exactly the right way. 
 
---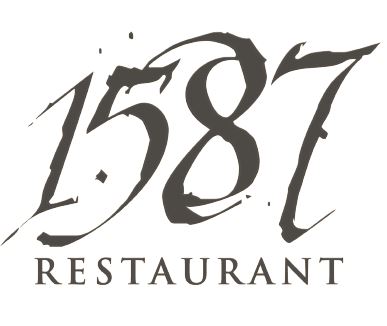 Restaurant Reservation
(252) 473-1587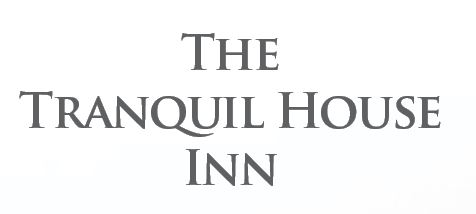 Inn Reservation
(800) 458-7069
405 Queen Elizabeth Avenue • Manteo