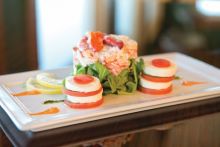 Over the course of your vacation, you'll eat many different restaurant meals. There will be full sit-down breakfasts and grab-and-go coffee and bagels, lingering lunches and take-out sandwiches for the beach. You'll probably order pizza one night and check out the new place in town on another. 
And then there's that one night that you'll go out for a special dinner, the one you made a reservation for in advance. You'll look forward to this one all week, and when the time comes, you'll put on something nice and leave the kids at home with their older cousins. This restaurant is your dependable go-to, the one where you know you can relax with the guarantee of a memorable meal.  
We all have that place, and for many, many people on the northern Outer Banks, that place is The Paper Canoe. 
Tommy Karole, owner of The Paper Canoe, and his staff hear it time and again from repeat customers: "We've been looking forward to this since last year," "This is the one meal we don't want to miss." Some people love it so much that they make more than one reservation in the same week.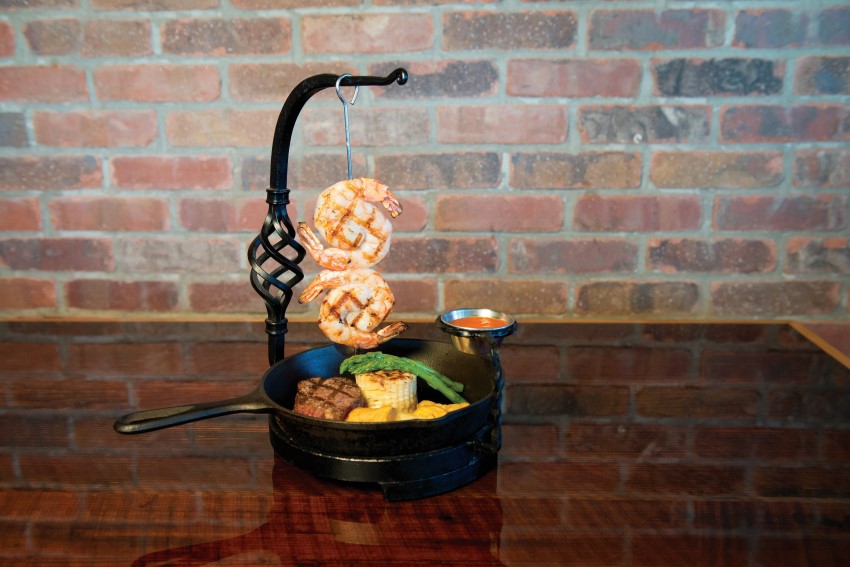 What is it about The Paper Canoe that makes it the can't-miss spot for so many people year after year?
Situated alongside Currituck Sound between Duck and Corolla, the restaurant definitely has the stunning water and sunset views to draw a crowd. Add in the comfortable beach-cottage atmosphere, unpretentious vibe, exceedingly friendly staff, enthusiastic kitchen staff and inspired food – and eight seasons of know-how pulling it all together – and The Paper Canoe offers a well-balanced combination that can only lead to an enjoyable dining experience.
Tommy has 25 years of restaurant experience and is a hands-on owner involved in every aspect of The Paper Canoe, but he's quick to credit his staff for making all the different elements click into the place.
"Our employees are a huge part of what makes this restaurant work so well," he says. "They instinctively know how to take care of people."
He admires the way his front-of-the-house staff members are always in such good moods. "They are genuinely smiling and happy people," he says. "It makes for a great work environment, and our customers really pick up on that."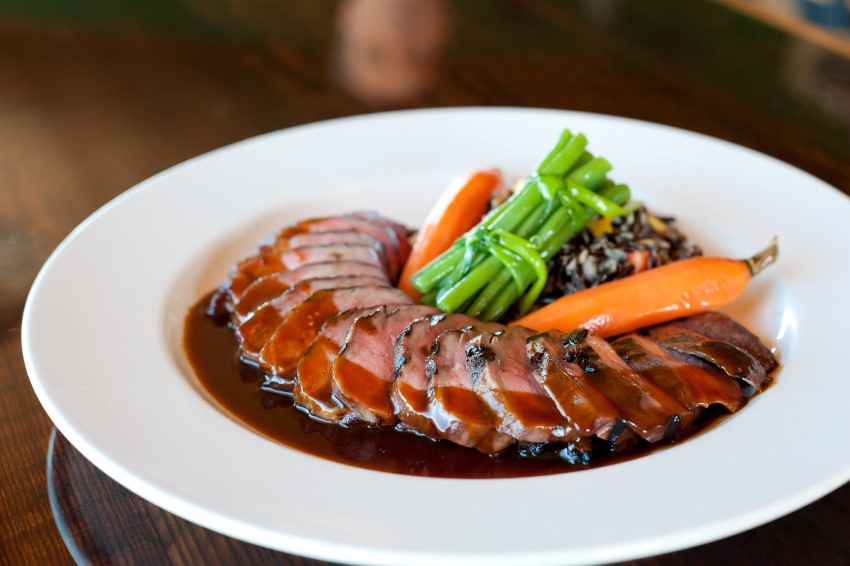 Many of the staff members have been at the restaurant since it opened in 2011. That longevity creates a relaxed and casual manner that leads to incomparable service. The staff members enjoy getting to know the repeat customers and make it a point to remember their names and circumstances. "They genuinely care about our customers' experiences," Tommy says. 
There's also consistency in the kitchen staff. Tommy believes in involving the chefs and cooks in the menu development so that they are invested in the dishes and enthusiastic about sharing their creations. Head chef Eric Anderson has a long history in The Paper Canoe kitchen, and over the years he and Tommy have developed a rapport that enhances the kitchen's creativity, efficiency and consistency.  
"We have a tremendous amount of communication, and that leads to an outstanding final product," Tommy says.
Those final products from the kitchen are the key to customers' happiness. Every dish features fresh, seasonal foods with flavor-focused preparation and artful presentation. The menu is updated frequently, but it always features those greatest hits that customers demand. Steaks and duck are popular, but seafood is the star. Customer favorites include crab cakes, scallops in puff pastry, shrimp and grits and hand-rolled ravioli stuffed with jumbo lump crab. Everything is made in house, including the sauces, dressings and sides.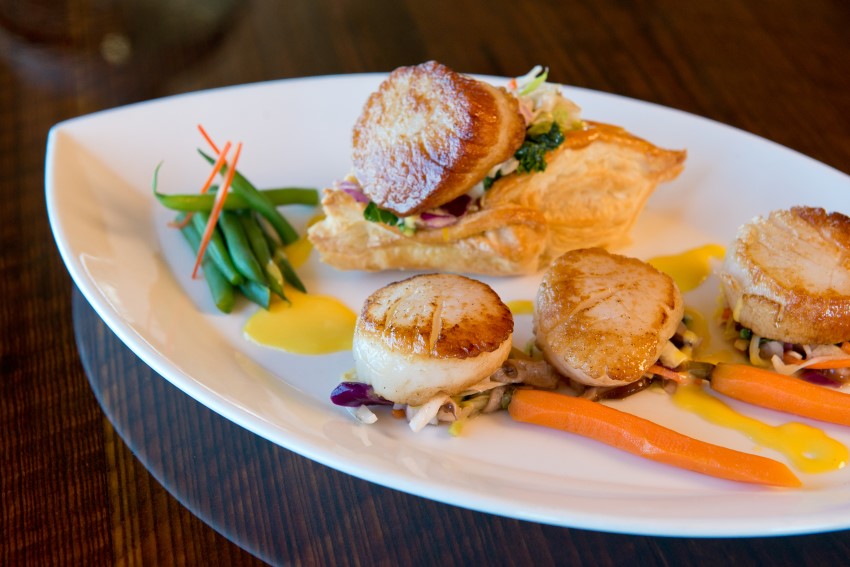 Tommy brings a wealth of experience to his role of seafood selector for the restaurant. That experience dates back 30 years to when he was 5,000 miles away on Alaska's Kodiak Island. There, Tommy was a fish grader in a salmon and halibut processing plant, never imagining that his fish-grading skills would come in so handy one day. He uses those skills daily at The Paper Canoe in the selection of fresh fish, crabs, shrimp and oysters, the freshest of which will end up on the specials board.
All of this magic comes together in an atmosphere that is small and intimate yet busy and high-energy. As with the food and service, the atmosphere is casual but with inspired touches that make it feel more upscale.
Tommy is proud of the fact that his restaurant is a go-to for an ever-growing family of customers. He enjoys seeing his patrons come out for their special night on the northern Outer Banks. He loves hearing his staff call the regulars by name and learning the names and hometowns of the newcomers.
"We want everyone to feel welcome and well taken care of," he says. 
And they do. That's why they come back year after year.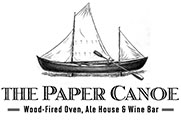 1564 Duck Road • Duck, North Carolina 27949