With its 11-mile stretch of stunning Atlantic shoreline, Nags Head is understandably known for being a beach town. Its name has been synonymous with North Carolina coastal vacations since the early 1800s when residents of northeastern North Carolina began flocking to the coast to escape the inland heat. For nearly a century, everyone referred to the whole stretch of central Outer Banks as "Nags Head."
Incorporated in 1961, Nags Head is now a town of about 3,000 residents bordered by Kill Devil Hills to the north and Cape Hatteras National Seashore to the south, and it's still a place where the beach is the star of the show. The residents and tens of thousands of summer visitors are drawn to its clean, wide beaches and appreciate all the supporting amenities the town provides, from highly skilled lifeguards and public safety personnel to 44 public beach accesses – the most of any Outer Banks town.
But the Town of Nags Head is so much more than its beach. The town is committed to honoring its past while building its family-friendly atmosphere and continually expanding opportunities and amenities for residents and visitors. "Nags Head is focused on creating a town that is active, attractive, appealing and joyful," says Nags Head Mayor Ben Cahoon.
One example of that commitment has been the creation of Dowdy Park. The centerpiece park on the Bypass at milepost 11 is a highly visible hub of activity for all ages. No matter the time of day, it's always crowded with families and people who enjoy outdoor recreation. "That's who we envision Nags Head being for," Cahoon says.
From linking the town with walker-friendly sidewalks and bike paths to improving parks and facilities to putting on events that bring the townspeople and visitors together, Nags Head is constantly enhancing the quality of life for those who live, work and play within its limits. Read on to see how much there is to love in Nags Head.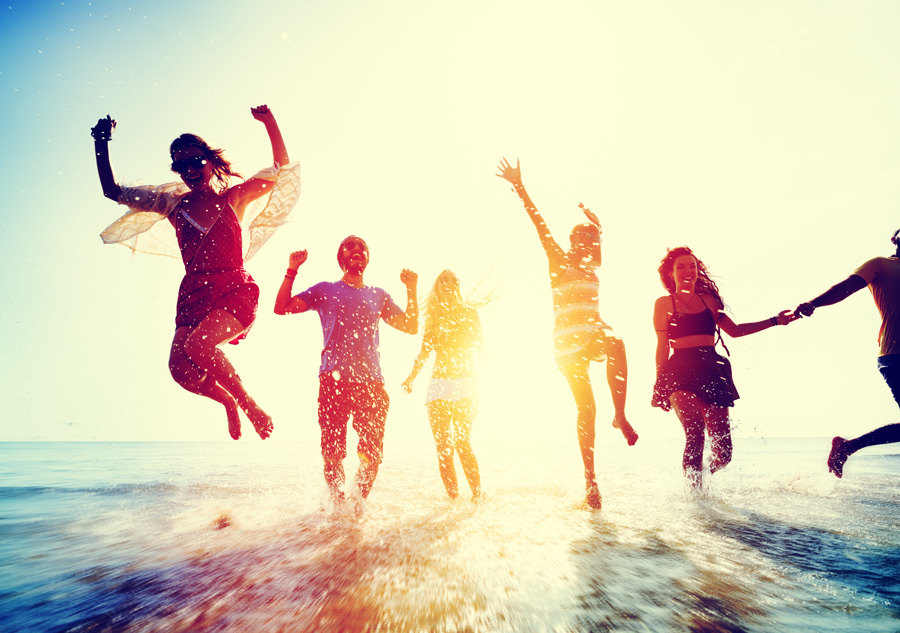 On the Water
The Beach
Nags Head fully embraces its role in providing a user-friendly beach, so much so that for the second time the town is conducting a Beach Nourishment Project to pump sand on the beaches for almost the entire length of the town. This ensures a nice wide, vacation-friendly beach for years to come. 
Nags Head offers the most accesses and the most public parking of any other Outer Banks town, and they're continually improving their access facilities. This includes the newly rebuilt Bonnett Street Bathhouse, where clean restrooms, showers, a sand volleyball court and tons of parking are available. The town offers fixed lifeguard stands at 15 accesses along with guards roving on ATVs.
To make its beach enjoyable for everyone, Nags Head is one of the few local towns to require users to take all their belongings off the beach every day. The town allows leashed dogs at all times, beach bonfires with a permit and beach driving with a permit in the off-season. 
The Sound
The entire west side of Nags Head borders Roanoke Sound, and it has been said that the sound is one of the town's most underutilized assets. Things to do in or on the sound include fishing, crabbing, boating, sailing, kayaking, dolphin tours, standup paddleboarding, riding personal watercraft, windsurfing, kiteboarding, wakeboarding, waterskiing and more, and you'll find outfitters offering these watersports around milepost 16 and on the Nags Head/Manteo Causeway. The Town of Nags Head provides five soundside access points and recently passed an ordinance that allows boating up to your favorite soundside restaurant. 
Nags Head Public Sound Accesses
Jockey's Ridge State Park | Enter off Soundside Road
W. Danube Street | In Nags Head Cove subdivision Harvey Sound Access | Milepost 16
Nags Head Estuarine Site | On the Nags Head/ Manteo Causeway
Little Bridge | Popular fishing site on the Nags Head/Manteo Causeway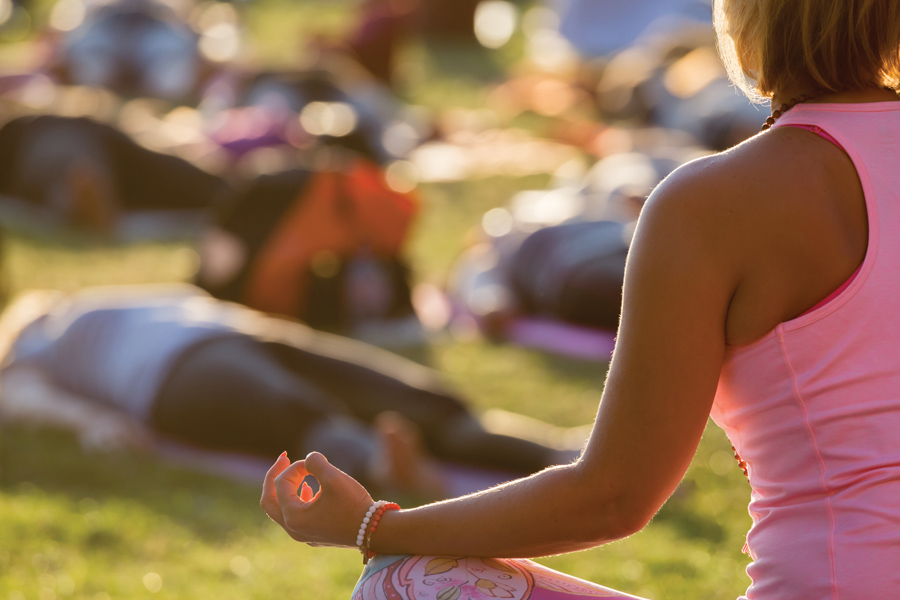 Parks
You can't spend every minute of your day on the beach or in the water. When you're ready for something different, head to one of Nags Head's parks. Dowdy Park, at milepost 11, is a 5-acre park with an inclusive playground, fitness trails, an amphitheater, a pickleball court, a basketball court, a bocce area, restrooms and open space. Nags Head's Skate Park is on site at the Outer Banks Family YMCA at milepost 11; it's open daily and is free yet unsupervised. Town Park is around milepost 11 on the west end of Barnes Street adjacent to Nags Head Woods; it has a playground, pavilion, grassy field and hiking trails. The Dog Park is next to the soccer fields on Satterfield Landing Road; it offers two fenced dog areas and watering stations. Whalebone Park is at milepost 16.5 across from Jennette's Pier; it offers a playground, shaded picnic tables, a bocce court and a volleyball court.
Of course, Jockey's Ridge State Park, home of the giant sand dunes, is in the heart of Nags Head. From kite flying and hang gliding to sunset watching and learning about nature, it's one of the top attractions on the Outer Banks. Another amazing natural attraction in the town is The Nature Conservancy's Nags Head Woods. Miles of trails wind through this beautiful stretch of dense maritime forest, some of them leading to the sound. 
Getting Around
With a system of multiuse paths and sidewalks, Nags Head has made it easier to get to restaurants, shops, grocery stores, attractions, parks and the beach without a car. The 11-mile oceanside path runs along the length of Virginia Dare Trail (the Beach Road) from Eighth Street to end of S. Old Oregon Inlet Road (milepost 10 to 21). A paved path runs along the west side of S. Croatan Highway (the Bypass) from Eighth Street to the entrance of Jockey's Ridge State Park (milepost 10 to 13); the town is planning to extend this west side path in coming years.
Pedestrians
Be responsible for your own safety! Make sure to only cross the Bypass and the Beach Road at marked crosswalks or stoplights. Always make sure vehicles come to a complete stop before entering the crosswalk! 
And remember, drivers: You are required by law to stop for pedestrians at marked crosswalks.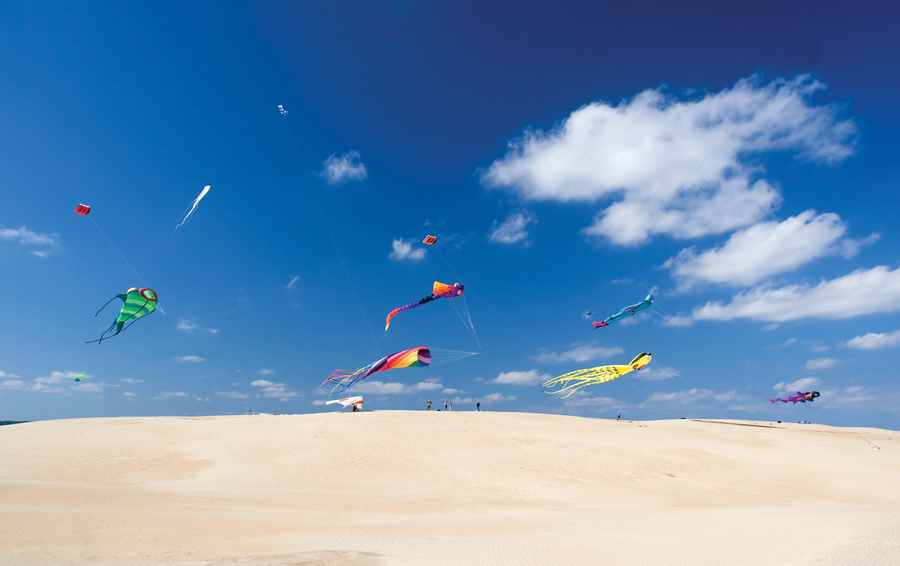 Arts
Nags Head cares about and supports local artists. One example of this is the town's extensive art collection (100-plus pieces) that's displayed at Town Hall. Visitors are welcome to tour Town Hall and see the collection during business hours. The town has an established arts district known as Gallery Row, home to a concentration of art galleries and an annual event known as the Gallery Row Roll & Stroll. Mayor Cahoon and the Arts and Culture Committee are spearheading a public art exhibition called Art Masts, coming in 2019. They've also been instrumental in bringing art events like the Dowdy Park Farmers Market, Artrageous and others to Dowdy Park. 
To find information about all there is to see and do in the Town of Nags Head, go to nagsheadnc.gov and click on the new Live/Work/Play link.

(252) 441-5508 | 5401 S. Croatan Hwy., Nags Head | www.nagsheadnc.gov