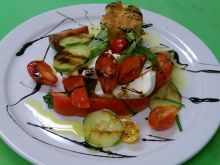 If you want to know what's in a name, Tommy Karole, owner of The Paper Canoe in Duck, has plenty to say on the subject. "It's one of the first things most people ask about," Tommy says with a laugh. "And it's actually a complicated story."
He isn't kidding.
Whether you call it chance or fate, after the location had been decided on but well before the restaurant's front doors were first opened, Tommy was stuck on what to name his new business until he overheard a line from The Grateful Dead's Cosmic Charlie ("I bought you a paddle for your paper canoe"). The last phrase had a certain ring to it, and a little more research quickly led him to an intriguing 19th-century book: Voyage of the Paper Canoe by Nathaniel Bishop.
Voyage is madcap historical-adventure at its very best, and Tommy avidly devoured Bishop's account of his one-man journey paddling more than 2,000 miles down the Eastern Seaboard from 1874-1875 in a 58-pound-you guessed it-paper canoe. If that already sounds incredible, here's the clincher: Not only does Bishop record a visit to the Outer Banks during his trip, but he also found passage through the Currituck Sound...and if The Paper Canoe had been there at the time, diners would have been able to see Bishop sail past from the soundside windows!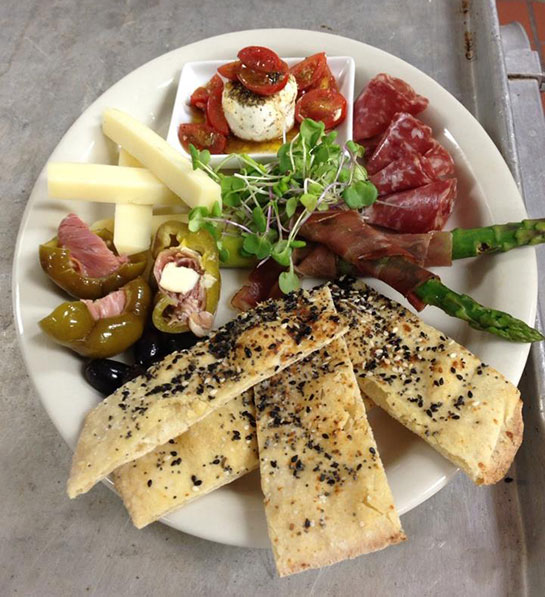 They say fact is often stranger than fiction, and this is one of those stories that seems to prove that adage. But it's not the only story about the inception of The Paper Canoe that makes it feel as though deep down fate, rather than mere chance, may have had the stronger hand in things.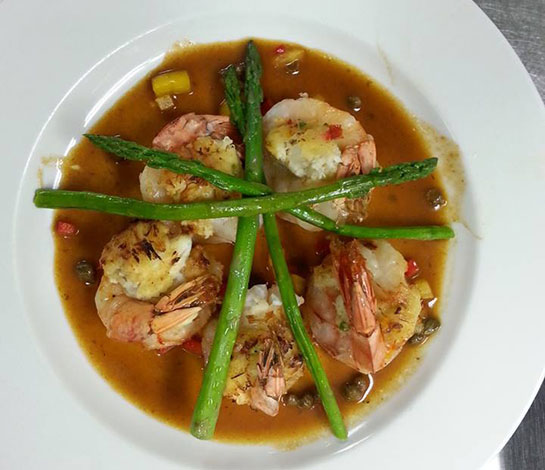 For instance, you could say the initial seeds of inspiration for The Paper Canoe really started almost 30 years before Tommy ever discovered Bishop's book...30 years and about 5,000 miles away, that is, on Alaska's Kodiak Island. Home to Alaska's largest fishing port, Kodiak Island is famous for its salmon and halibut runs, and Tommy was there to witness that firsthand. Working as a fish grader in a cannery by day and sleeping out in a tent by night, Tommy was saving his money to open a bagel shop when he returned to the mainland. Though things didn't quite work out the way he expected, it was an excellent introduction to the fishing industry, and Tommy promptly learned to judge how fresh a fish was by sight.
It's the kind of hands-on experience most people never acquire, and it gave Tommy an invaluable skill set he now uses daily at The Paper Canoe, which further translates into a remarkable and ever-changing menu that features the best locally sourced seafood available. Tommy is so passionate about getting only the best fish on the market that he works directly with a broker who once called him at 4 a.m. to report on an exciting new catch!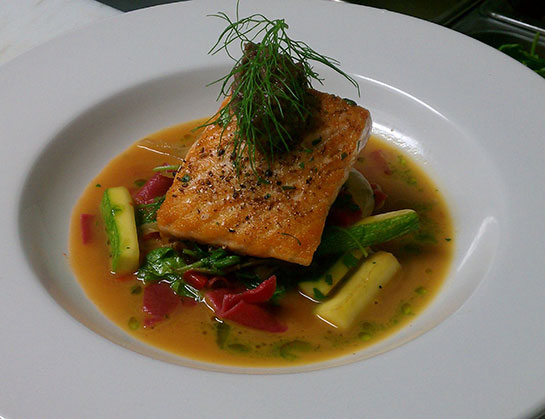 "We get fresh fish in every single day," Tommy says. You can hear the enthusiasm in his voice when he talks, and it's more than a little infectious. "Just look at where we are," he says, pointing to the calm waters of Currituck Sound, literally feet away from the dining room. "It only makes sense to take advantage of that."
He's right, of course, and they do. In addition to regular menu items such as skillet-seared scallops in a light vegetable curry sauce, large grilled shrimp with smoked gouda grits, pan-seared jumbo lump crabcakes served with a summer relish and corn bread, and crab stuffed shrimp with a woodroasted vegetable picatta sauce, they also have oversized chalkboards regaling items that change daily to focus on the freshest catches and ingredients they've been able to track down. There's even a nightly "Chef 's Whim," which is exactly what it sounds like-whatever the chef feels especially inspired to make that night! (The results are not only mouthwatering but also often stunningly creative-think filet mignon slider topped with lobster on a brioche roll, or shrimp and scallop sausage with truffled Israeli couscous-bon appétit!)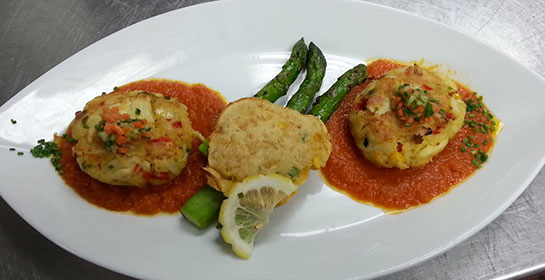 Yet seafood's not all that's on the menu at The Paper Canoe. From main dishes that include handmade ravioli and stuffed pork chops to wood-fired pizzas that dazzle with toppings such as imported provolone, duck confit and caramelized onions, plus a stunning array of craft beers on tap, an extensive wine list, vegetarian or gluten-free options and a seemingly endless assortment of desserts made in house and daily...there's truly something here for every taste.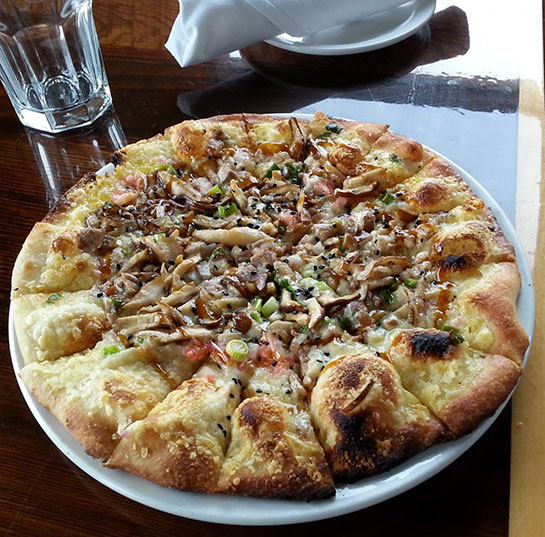 And what it all finally adds up to is simply an incomparable dining experience in a restaurant that's run with passion. Voyaging as far as anyone could away from his tent in the Alaskan wilderness, Tommy may still be inspecting cuts of fish every day, but now he does it with an equally dedicated team beside him and in a beautiful space filled with the warms colors of reclaimed wood and oversized soundside windows that make it impossible to ignore the sunset when it lights the sky up with shades of pinks and purples. It can feel as though some of Nathanial Bishop's adventuresome spirit still lingers here-inviting diners to relax, pull up a chair and enjoy the ride.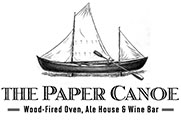 1564 Duck Road • Duck, North Carolina 27949
(252) 715-2220 • www.papercanoeobx.com