Gail Kowalski loves rocks. She can even pinpoint the exact moment she fell in love with them. When she was 6 years old, her neighbor's driveway was recovered with shiny gravel, complete with uncut quartz that glittered when it caught the sunlight. She spent hours in that driveway, carefully picking through the stones and selecting her favorites – her "lucky stones," as she called them. It inspired a lifelong passion for all rocks, regardless of color, size, composition or singularity. 

Shortly after the lucky stones, Gail met the other love of her life (at least at that point): the Outer Banks. Her family took their first vacation to Nags Head in the summer of 1963, and they all fell in love with the area, returning each following year. During the rest of the year, Gail told anyone who asked where she was from, "Nags Head, North Carolina … but my family lives in Pittsburgh."

For most people, it can take decades, sometimes lifetimes, before they figure out their life's callings. Then there are the people like Gail, who knew by 9th grade that she would live on the Outer Banks, and in college she took her love for rocks to the next level by studying jewelry making. Her first step after graduating was pursuing both of these passions with no plan beyond opening Jewelry by Gail in Nags Head.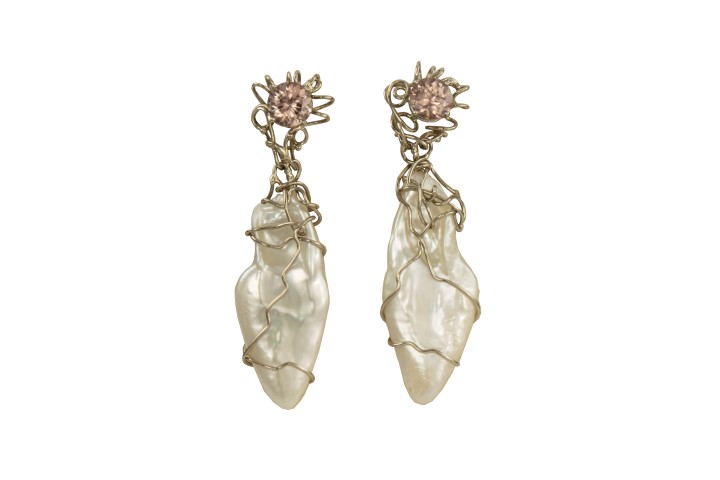 The idea of moving to a new place and starting a business – particularly with no experience or plan – is scary to most people. Looking back on her decision, Gail believes that having the knowledge to do anything is important; however, a paralyzing fear can also accompany fully understanding the risks an endeavor involves. She credits her hopeful naiveté at 22 years old as the reason she pursued her life-long dream. It's kept her in the same place, living that dream, for the past 42 years. 

A bit has changed over those four-plus decades. Mostly Gail wizened to the struggles of working as an artist (from catching herself on fire in the studio), being a business owner (by educating herself in bookkeeping and addressing economic downturns) and living on the Outer Banks (surviving hurricanes, nor'easters and plenty of floods). "I know not to expect the mundane," she laughed. "Boredom is not in the cards." 

It's not in the cards for her jewelry either. In fact, it never has been. Her designs distinguish themselves with their unpredictability and fluidity, much like the ocean's waters surrounding us. Don't expect symmetry or geometric figures from her pieces. Instead of bracelets with precisely placed patterns or necklaces with pendants that fall in an exact line, Gail's metals inspire movement, as though they're constantly in motion, twisting, turning and changing shape. 
It's as though the natural environment's elements and systems worked their way into the gallery, right into the jewelry cases. Many of the pieces also feature materials such as pearls, shell fragments, natural fancy-colored diamonds and other gemstones that reflect nature's rugged, unspoiled beauty. They also add a touch of funky elegance, and it separates Gail's work from the delicacy and dainty precision that's often stereotypical of jewelry.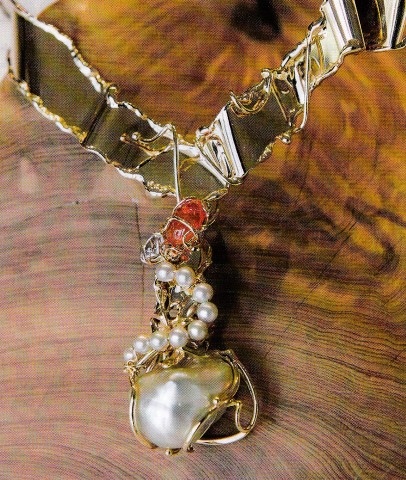 You definitely don't see this sort of style everywhere. The unconventionality of her designs draws attention from a broad audience, ranging from regular customers of 40 years to stars on the Red Carpet – yes, at the gallery there's an entire scrapbook of actresses and actors wearing Jewelry by Gail pieces at awards shows, photo shoots and Hollywood after parties. For the stars' stylists, Jewelry by Gail is known as their "wild card." 

Gail's love for her rocks endures once they've turned into wearable art and are displayed in her showroom. Business for her is more than garnering endless sales; she sees it in terms of "placing the jewelry in good homes." To her, a piece isn't complete until it finds the right owner. Nothing breaks her heart more than the thought of jewelry wasting away in a jewelry box or chest of drawers, never getting worn. 

"It's endlessly fascinating what the earth yields up," Gail mused. This thought never occurred to me before, but Gail changed the way I feel about rocks. Diamonds and pearls might be lauded as a girl's best friends, but now I notice the everyday rocks – the ones dotting flower beds, tucked beneath detritus in the woods and sprinkled across the beach – and realize that each one holds the potential to be its own work of art. Sometimes it just takes the artist with the right eye to discover it then teach the rest of us how to see.
---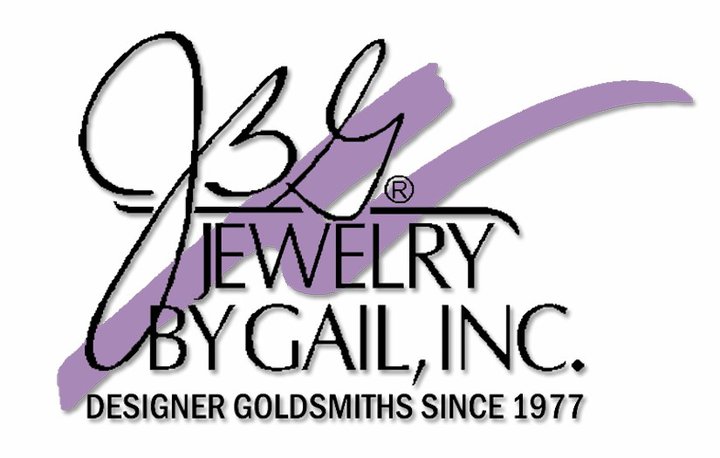 Jewelry By Gail in Nags Head
207 E. Driftwood, in the Arts District, MP 10 1/4
(252) 441-5387      
(800) 272-9817      
JewelryByGail.com