For Leslie Painter, owner and broker at Colony Realty, it's all about family. The business has been in her family since 1963, when her uncle George started the company on Hatteras Island. Taken over by her father in 1970 and passed on to her brother in 1989, Colony Realty had become well established by the time Leslie and her husband, Jack, took charge in 1999.
"I started by stuffing our rental brochures as a child," says Leslie. "By the age of 9, I was cleaning cottages. When I was 13, I was doing both escrow accounting and taking reservations," she continues. "I worked through high school and came home summers to work during college." Getting to know guests who visit yearly can add yet another meaning to family. As the years have gone by and earlier generations have passed on, another family tradition has continued. "I have many relationships with the children and grandchildren whose parents I knew as a child," recalls Leslie. "When you see people year after year, they become part of the family as well." She calculates that more than 40% of her customers return annually.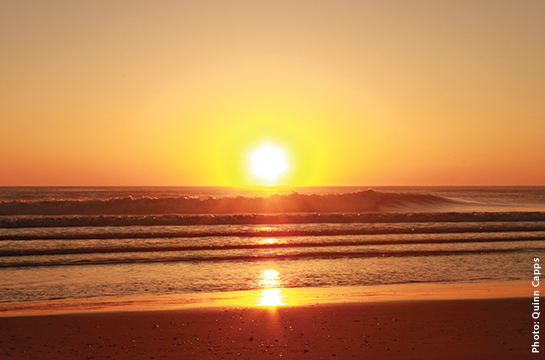 For her, there is no better place to live, work or vacation than Hatteras Island. From her office located in Avon, Leslie is in the perfect position to point people in the direction they want to go. She underscores that the island is all that it ever has been - less populated than its northern Outer Banks neighbors, with pristine beaches and wide open spaces: a mecca for those who love the outdoors, particularly those with a penchant for watersports such as kiteboarding, surfing and fishing.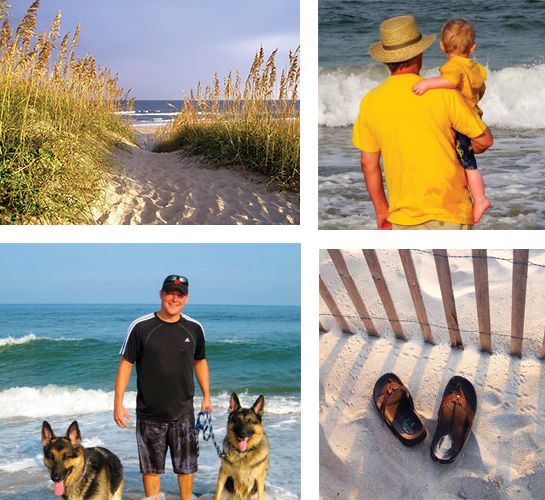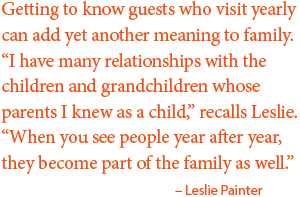 But it is not only those who visit who soon learn that folks at Colony Realty are trustworthy and reliable. "Our goal is to treat the homes of our owners as if they were our own so that our renters can have the best vacation possible," Leslie states. The fact that many of their clients still own the homes their parents bought or built years before reinforces the fact that success has to be earned. It isn't unusual for her to receive a comment such as, "You really took care of our needs," or "This is the best vacation we have ever had!"
Leslie has learned that it is best to run her business with an eye to everyone's bottom line. Her staff of four is joined by 20 housekeepers in the summer season. She relies on dependable, local contractors for other services to eliminate the additional cost to everyone of maintaining a large, full-time staff. On her Colony Realty website, Leslie encourages visitors to make a phone call and talk personally to a reservationist. "We cater to those who want an affordable family vacation," Leslie concludes. "As a matter of fact, when someone does business with us, we tell them...'Welcome to the family!' "
_____________________________________________________

40197 Bonito Rd., Avon, NC 27915 | P.O. Box 250
(252) 995-5891 | hatterasvacations.com


*Note: Colony Realty sold its vacation rental division in May 2014 and the real estate division in January 2015.