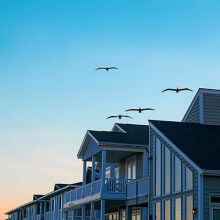 With vacation rentals from South Nags Head to Corolla, Cove Realty has been making Outer Banks vacation dreams come true for more than 40 years. One of the smaller vacation rental companies on the Outer Banks by design, Cove takes pride in offering the ultimate in customer service to both its renters and homeowners. 
Cove Realty also helps people realize their Outer Banks home ownership dreams. Whether it's a primary residence, second home or vacation rental, Realtor Amina Sansotta has the expertise and experience buyers and sellers need to accomplish their real estate goals.
Amina moved to the Outer Banks from Russia at age 19 with $400 in her pocket. A true go-getter, she found jobs, perfected her English, earned associate's degrees at COA and never stopped working. She worked her way through the ranks at Cove Realty, from entry level positions to property manager to broker-in-charge, and she became an expert on the vacation rental market and a highly trusted real estate professional on the Outer Banks. Now focusing solely on real estate transactions, she thrives on making each real estate transaction perfect for her clients. 
If you're thinking of Outer Banks homeownership, here are some of Amina's tips for potential homebuyers.
Work With an Agent You Can Trust
When it comes to major life decisions like buying a home, you want to work with someone who will tell you the truth about Outer Banks homeownership.
"When people decide to buy on the Outer Banks, they are not always fully aware what they are getting into. That's what I'm here for," she says. "My strength is that I really get to know my clients to make sure that I prepare them for every aspect of owning a home on the Outer Banks. From the moment I get the call until the transaction closes, what I care about is that my clients will walk away happy and satisfied that they were well taken care of and got exactly what is best for them."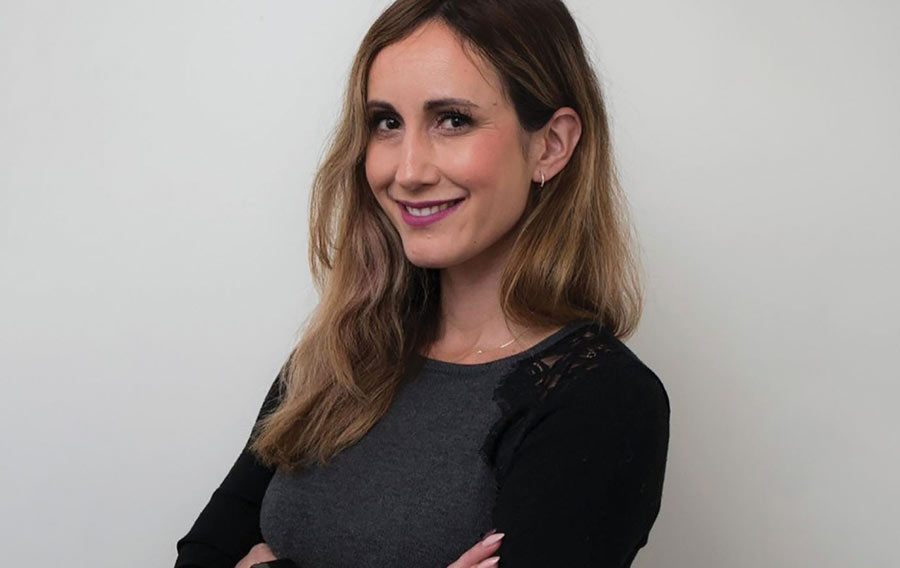 Don't Let Yourself Be Pressured
Buying a home is not a decision to make quickly. It's OK to put on the brakes, carefully consider all the aspects and take your time in making a decision. 
"No one is ever wasting my time," Amina says. "For me it's about meeting people and making it personal. I have plenty of patience, and the relationship matters."
Learn About Location
A local resident since 2006, Amina knows exactly which areas of the Outer Banks are best for which people. From the quiet neighborhoods to the heart of the action to the best school districts, she can help her clients find the place where they will be happiest. And she doesn't mind getting real with people on the unique aspects of owning a house on the oceanfront.
"If you spend one week every year on the oceanfront, you might dream of owning an oceanfront house of your own. But there are a lot of things to consider about an oceanfront home – the expense of wear and tear and weather, regulations, rules and taxes. I do not try to talk people out of oceanfront ownership, but I do want them to have a realistic idea of what to expect."
Get the Lowdown on Taxes and Insurance
Insurance coverage on a barrier island is not like insurance on the mainland. Here you have to be covered by wind and hail insurance as well as flood insurance in some areas. Some oceanfront homes in certain towns incur a beach nourishment tax. Amina discusses all of these before anyone signs any dotted lines.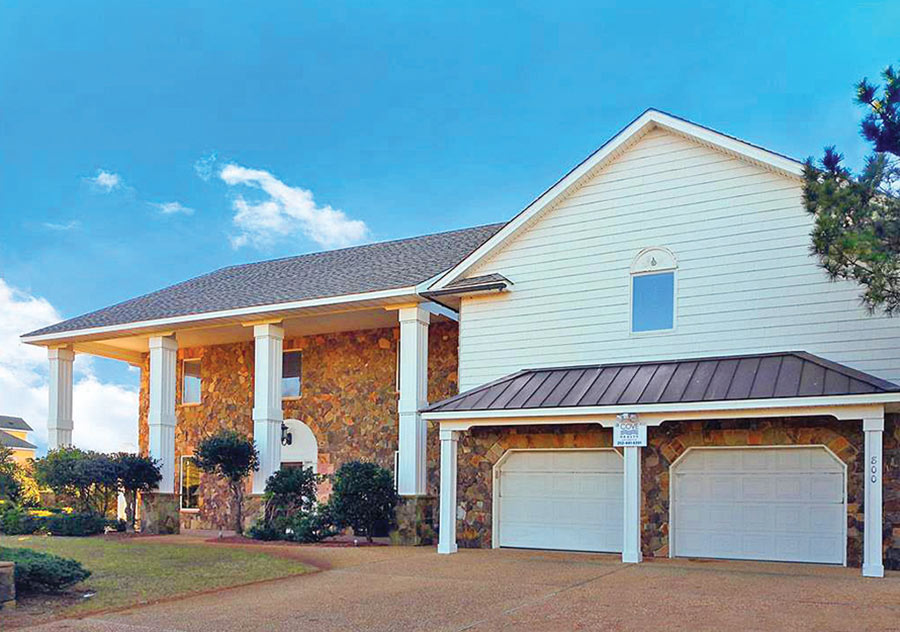 Always Have a Plan B
Amina says about 90 percent of her customers plan to rent their house in the summer and use it in the off-season. Just in case the rental income they are planning for doesn't come through – say there's a hurricane or the rental market gets flooded – she encourages her clients to have a backup plan.
"Sometimes people get really excited about their Outer Banks house and don't think things through," Amina says. "You've got to have a plan B. If your rental income is not going as planned, will you sell, pay out of pocket or rent the house long-term? If you suddenly can't afford to pay the bills for your non-rental home, are you willing to rent it? Not being able to afford the house and stressing about money takes the joy right out of owning a home, even at the beach."
Be Emotionally Prepared
Home closings are notoriously fraught with unknowns and anxiety, and this is where working with an experienced agent is essential. From her wealth of real estate and life experience, Amina prides herself on her ability to keep a cool head from everything through home inspection lists to late appraisals to counter offers. "I tell my clients, 'Don't panic. I'm on it.'"
Choose an Agent with Property-Management Experience
If you're planning to rent your Outer Banks home, you need an agent with extensive property management experience. Amina was the number one property management go-to at Cove for several years and can offer real-time rental projections.
"Rental projections are easy for me because I do this for a living," she says. "I don't have to reach out to someone else. I can do it myself."
She is also an expert on exactly which home features and improvements will reap the most rental income.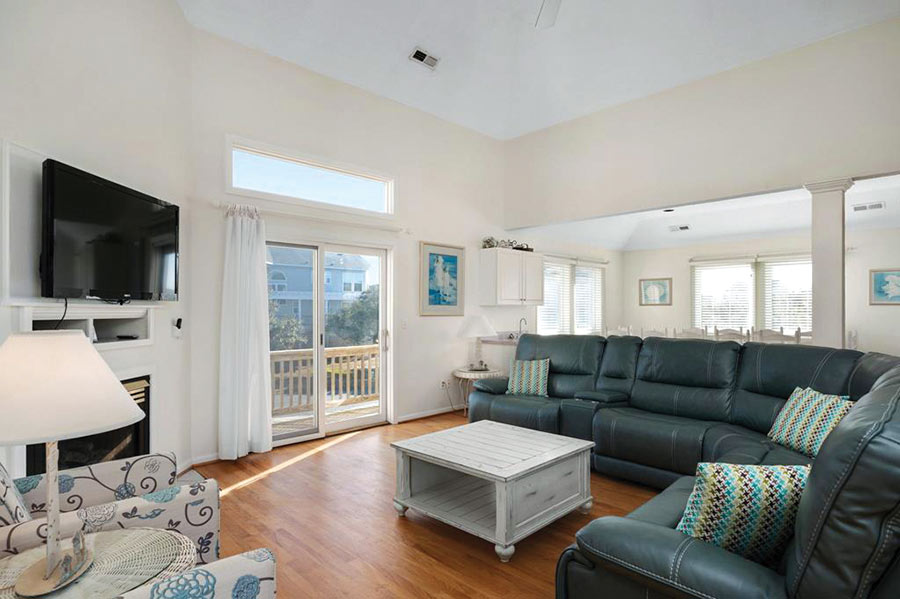 Know the Difference between Airbnb and a Property Management Company
Airbnb can be a great thing if you're a local property owner, but Amina has seen that for out-of-area property owners, it can be nearly a full-time job and a nightmare.
"If your cleaner quits or your AC goes out Fourth of July week and you don't know a single vendor, you're going to have unhappy customers, lose money and be forced to offer refunds," Amina says. "Airbnb does not fix your HVAC, find you a new cleaner or deliver a new stove if yours happens to break."
Property management companies like Cove Realty, on the other hand, have a dedicated property manager, cleaning crews, maintenance staff and established vendor relationships to help with every detail. "That's what we do," Amina says.
Go Small
Of the many vacation rental companies on the Outer Banks, some are very large and some are very small. Cove Realty prides itself on its small and approachable size. Clients and guests talk directly to the property manager, and their handful of employees are in constant communication with one another so homeowners and renters can trust that things will get done in a timely manner. That personalized attention and care is why Cove Realty has been in business for more than 40 years.
Whether you're looking for the perfect vacation rental or you're ready to buy a property of your own, you can trust Amina and the team at Cove Realty to help you every step of the way.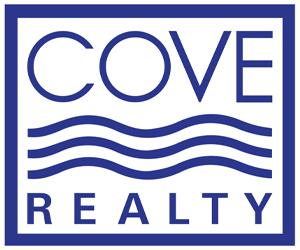 (252) 441-6391
105 E. Dunn Street, Nags Head
---