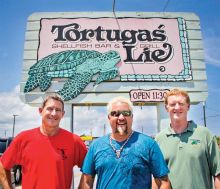 When the phone rings and it's a producer from Food Network's Diners, Drive-Ins and Dives, you're going to want to take the call. And when they say they're interested in featuring your restaurant on an episode of the show, you're going to think about it for a minute, especially since it entails closing down lunch service twice during the height of the summer season, but c'mon, it's Guy Fieri and Triple D . . . if you're the owners of the popular Caribbean-inspired Tortugas' Lie in Nags Head, you'll think about it, but you're going to say yes. And then you'll discover all the unseen intricacies of appearing on television and how the effects continue to positively reverberate after the show airs. 

Established in 1989, Tortugas' Lie is a cross between a diner and a dive. Founded as a spot to drop in, wet and sandy, for Caribbean-inspired nosh and then run back across the street to surf, the high quality of the food quickly propelled Tortugas' Lie to one of the most popular spots on the Outer Banks. They were voted by Coastal Living magazine readers as North Carolina's favorite seafood dive, which owner, Bob Sanders, reckons put them on the Food Network's radar. 
Appearing on a show the caliber of Diners, Drive-Ins and Dives is no quick and easy feat. Months of lengthy phone interviews followed the initial contact by the show's producers. "If any of your seasonings, sauces or ingredients are store-bought, they won't use you," Bob says. They were required to send in all their recipes for producers to evaluate the authenticity of their menu. Tortugas' Lie aced that qualification. "About the only thing we don't make homemade is ketchup," Bob says. Restaurants appearing on the show are also required to have earned a health department score of A for the past year.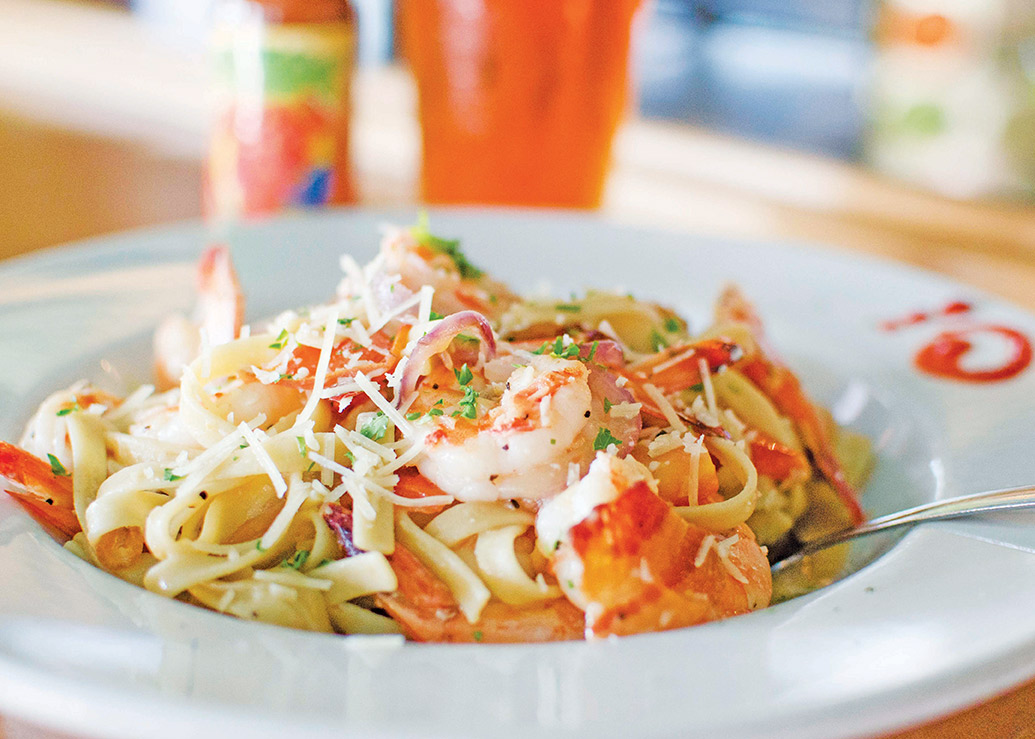 Near the end of the several months of preliminary phone interviews, the team at Tortugas' Lie submitted four or five of their most popular recipes for Guy Fieri to choose from to prepare on the show. Known for their fresh, local seafood dishes, they were somewhat surprised when Fieri chose jerk chicken and pork Antonio, a jerk-rubbed pork dish topped with habanero pepper jelly. But Guy wants what Guy wants, so jerk chicken and pork it was! The handmade, award-winning Jamaican jerk seasoning rub was likely a big draw for Fieri's choices, as it's unique on the Outer Banks restaurant scene.
Finally, nearly six months after contacting Tortugas', film crews arrived. During the first day, cameras filmed background video and audio of what would normally occur in the restaurant: chefs behind the line, waiters checking on tables and bartenders mixing drinks, only there were no customers present. Three days later, Guy Fieri appeared. Crowds gathered outside Tortugas' Lie to catch a glimpse of the celebrity host, and Bob says he was pleasantly surprised at how generous Fieri was with his time and attention, signing autographs and posing for photos with fans. Bob found Fieri's personality just like it appears on the show. "He's pretty crazy, quick and funny!" 

Fieri prepared the two jerk dishes with Richard Welch, co-owner of Tortugas' Lie, Dereck Bellinger, Tortugas' head chef, and the other chefs in the restaurant. Friends and longstanding customers were invited, and then chefs prepared regular menu items while camera crews filmed people enjoying and talking about the food. Fish tacos, Coco Loco chicken, seafood pasta, hamburgers, fresh tuna sandwiches and more were served while large cameras and crew members with tiny GoPros zoomed around the kitchen and dining room. For nearly six hours, Tortugas' Lie felt like the set of a Hollywood movie.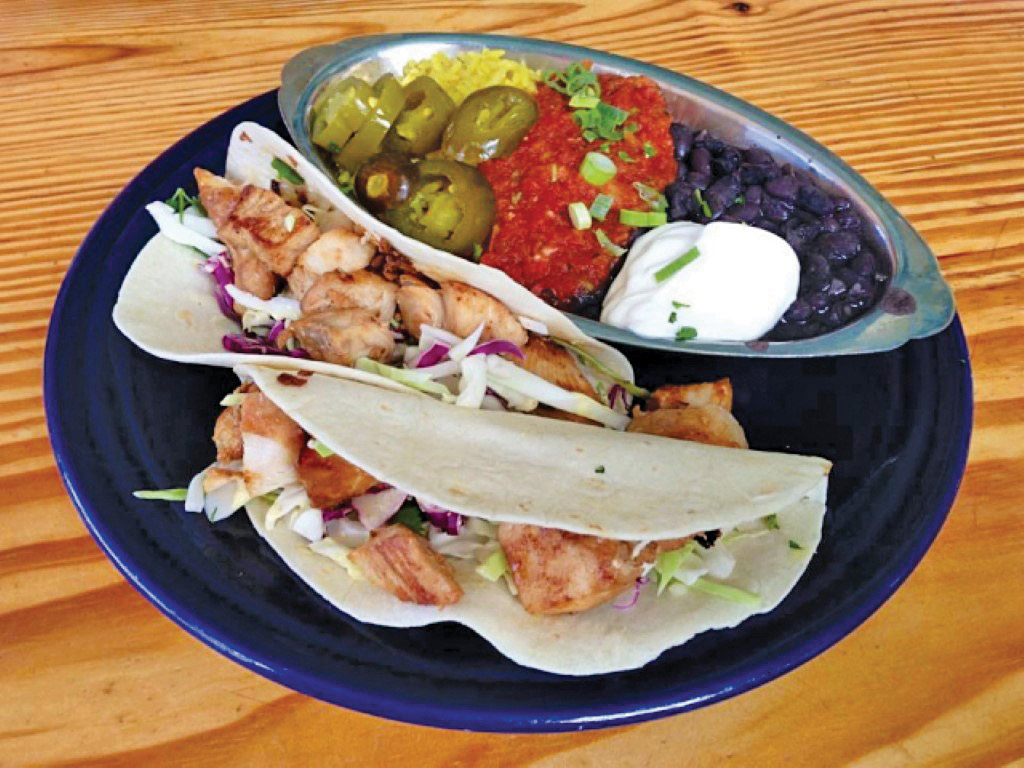 And then the film crews and celebrity host were gone, and it was back to business as usual at Tortugas', which, during the summer rush, is nothing to sneeze at. Behind the scenes, editors worked their magic with the footage taken. Then, in the fall, it was show time! The party at Tortugas' Lie was so crowded and fun it was somewhat hard to see and hear the TV, but the excitement of being featured on the Food Network was epic. They saw a boost in customers pretty quickly that's definitely apparent during the shoulder seasons. Some people even make a game of it, trying out restaurants featured on Food Network and the FlavortownUSA app.  

As the Tortugas' Lie episode of Diners, Drive-Ins and Dives lives on in reruns, new customers continually discover what Outer Banks locals and regular vacationers have known all along. The things that made Tortugas' Lie so appealing to a popular foodie television show – fresh ingredients, inventive menu, homemade sauces and seasonings, fun, beachy atmosphere and friendly staff – are what made the restaurant an Outer Banks fixture in the first place. Come check out Tortugas' Lie, and you too can dine like the mayor of Flavortown.

---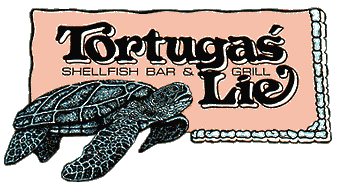 (252) 441-7299
tortugaslie.com
3014 S Virginia Dare Trail
Nags Head, NC 27959
---