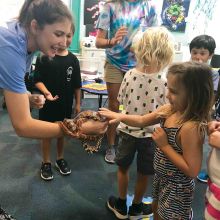 The North Carolina Aquarium on Roanoke Island is the place to observe the animals of the North Carolina coastal marine habitats – everything from sharks, sea horses and horseshoe crabs to snakes, alligators and otters. But did you know that there's so much more to do below the surface?
The North Carolina Aquarium on Roanoke Island is also a place for hands-on activities, educational programs and more for all ages all year round. In fact, the off-season is the best time to visit the aquarium. Fall, winter and spring are the perfect times to get more hands on with learning. This is more than a tourist attraction – it's a year-round educational powerhouse for both locals and visitors. 
The aquarium offers indoor and outdoor guided adventures, day camps for school-age children, activities for preschoolers and more. Read on to see what's coming up this fall and winter. Note that there are fees for these programs in addition to regular admission fees.
Special Events
School's Out Day Camps
These fun, interactive and environmentally focused camps provide single-day experiences on select dates through the winter months when students are out of school. Age brackets are 6 to 8 or 9 to 12, and camps run from 9 a.m. to 4 p.m. each day. Topics may include but are not limited to Rompin' Reptiles!, Junior Aquarist and Aquarium Time to explore all of the aquarium offerings. 
Animal Health Center Tour 
Learn where animals came from and how they got to the aquarium. You'll explore the quarantine building and animal hospital, led by an animal care staff member. This experience is for ages 12 and older.
Aqua Tots
For ages 2 to 5, Aqua Tots is a 45-minute program that explores animals or habitats with fun, hands-on creative play, crafts and activities. 
Aquarist for a Day
For ages 8 and older, Aquarist for a Day is a five-hour program in which participants work with the staff behind the scenes to feed and take care of the animals and fish. 
Behind the Scenes Tours
Behind the Scenes Tours, including the Shark Exhibit Tour, are for ages 6 and older. Participants see exhibits from the staff's point of view and get to see the animals and their care from a new perspective.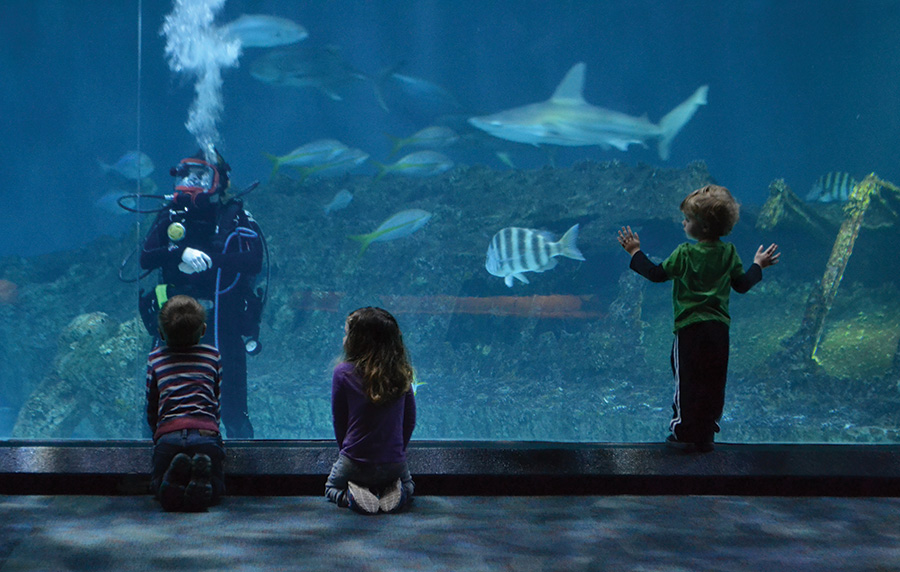 Nautical Wreaths
Bring your creative ideas to make a special wreath. The aquarium provides one wreath, shells, moss, ribbon, dried flowers and other maritime castoffs, or you can bring your own meaningful items. This is for ages 8 and older.
Shark Programs
For ages 6 and older, there are programs that let participants observe one of the weekly shark feedings and help feed the fish. You can also get an overhead view of the largest exhibit in the aquarium, meet the divers and more. 
Daily Programs
Daily programs included with regular admission add to the fun at the aquarium. Daily programs vary and include movies, creature features, outdoor programs, shipwreck stories and animal feedings. 
Winter Carnival
Join the North Carolina Aquarium on Roanoke Island for a wondrous winter celebration. Learn how animals adapt in cold weather environments as staff help visitors celebrate the season with fun crafts, games, hot cocoa and winter-themed activities. Winter Carnival activities will include story time, creature features with live animals, ornament making and other craft stations, a narwhal ring toss game and hands-on winter sensory activities. 
Winter Carnival is included with a regular admission ticket. Advanced reservations are required. Check online for the date.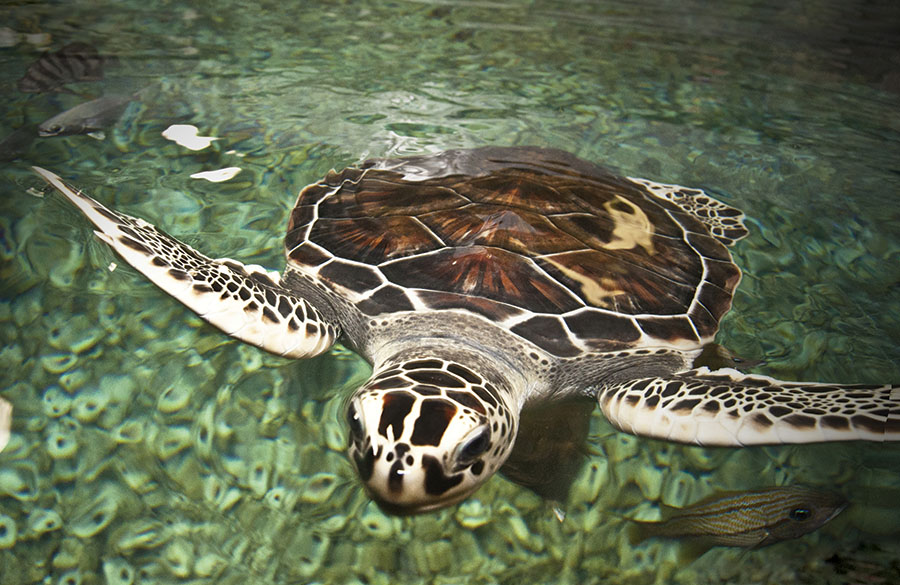 STAR Center's Winter Patients
The aquarium's STAR Center, which stands for Sea Turtle Assistance and Rehabilitation, is a 3,000-square-foot space where aquarium staff and volunteers provide medical care for sick or injured sea turtles. Since 2015, the STAR Center has admitted 1,244 sea turtle patients! The center is vital for helping sea turtles during cold-stun season, which is usually from November through March. Cold stunning is a condition similar to hypothermia, and it happens when water temperatures suddenly drop. Cold-stunned sea turtles have difficulty swimming and can contract upper respiratory infections. When they are found in the wild, Network for Endangered Sea Turtles (N.E.S.T.) volunteers respond to collect and transport the turtles to STAR, where they are rehabilitated and then released back to the ocean or sound when they're well. 
The STAR facility gets quite full in the winter, which provides wonderful viewing opportunities for the aquarium visitors. You may see green, Kemp's Ridley or loggerhead sea turtles. Thanks to a grant from the Arthur L. and Elaine V. Johnson Foundation, the center has been recently renovated, and there are new tanks for the sea turtles. Visiting the STAR Center is included with aquarium admission.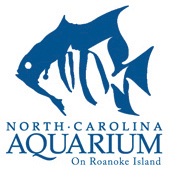 (252) 475-2300
374 Airport Road, Manteo, NC 27954
---