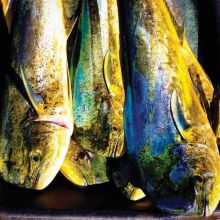 There's a four-letter word that draws visitors, fishing enthusiasts and television crews from all over the world to OBX Marina in Wanchese, North Carolina, and that word is t-u-n-a.
The lure of this fish is so powerful that it's beckoned National Geographic's reality television show Wicked Tuna to film its annual North vs. South tournament and spin-off Wicked Tuna: Outer Banks at OBX Marina for the past four years in a row. But fishing for all types of tuna draws both commercial and recreational fishermen to OBX Marina all year long even when a national television show is not present! Numerous charters at the marina offer you a chance to make your own reality-show worthy tuna catch, along with various inshore and offshore trips that are suitable for the whole family. A vibrant supporter of the unique and often underrated town of Wanchese, a distinctive blend of industrial boat building, commercial and recreational fishing, OBX Marina is a destination in and of itself, featuring a large charter fleet, dry storage, slip rentals, a tiki bar and live entertainment. It's no accident Wicked Tuna chooses to film here, and we think your family will love it too. 
If you've never seen an episode of Wicked Tuna, here's a quick recap. The show follows commercial tuna fishermen based in Gloucester, Massachusetts. Teams of fishermen battle to see who can catch the most bluefin tuna in the north Atlantic waters. For the first Outer Banks feature, the Gloucester team faced off with captains from the Outer Banks for Wicked Tuna: North vs. South. That led to a spin-off series featuring the Wanchese crew from OBX Marina called Wicked Tuna: Outer Banks. The fishermen compete for the best catches, battling weather and dangerous storms in their quest for fish. The show also highlights the issues surrounding bluefin tuna as captains follow regulations regarding size limits and tuna quotas for the season, all while trying to make a living.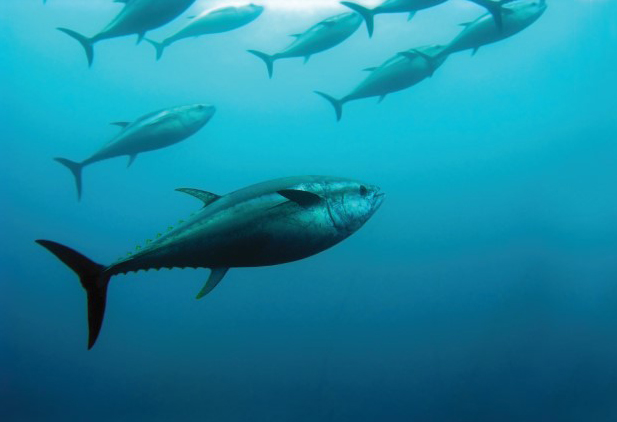 Behind the scenes, producers begin by contacting the manager at OBX Marina seeking permission to film there. "We usually see them in mid-January," says OBX Marina co-owner, Jarrod Umphlett. "They film down here for a month or two." He says that when Outer Banks teams compete against the northern captains, the local crews usually win. Camera crews work from the docks at OBX Marina, filming boats arriving and departing and using the marina's forklift to haul up the tuna. Film crews go out with the boats into the open water, and helicopters film from above. "A whole crowd of TV crew members shows up," says Jarrod. 
But tuna fishing isn't just for reality television, drawing fishermen (minus the film crews) to the marina's tuna fishery all year long. OBX Marina features around a dozen charter fishing boats, and all have the capability for full-day offshore tuna fishing. The boats are comfortable (air conditioning, heat, flat-screen TVs, microwaves, refrigerators and stereos are common amenities) and are very well-equipped for safety, navigation and fishing apparatus. They're fast too. Designed to quickly cruise clients through the marina's deep water port to the nearby Oregon Inlet, the boats can then find the best spots for tuna on the open waters of the Atlantic. Offshore trips can be booked in pursuit of tuna as well as mahi-mahi, wahoo and cobia along with sport fish like blue and white marlin and sailfish, among others. 
The boats of OBX Marina's charter fleet also offer inshore trips, which can be booked for a shorter period of time than an offshore trip. You can catch lots of good fish with an inshore trip too, such as bluefish, Spanish mackerel and cobia. There are also many options that are extremely family friendly and lots of fun. Inshore crab and shrimping charters are great for kids, and for an inexpensive, leisurely boat ride, try a dolphin tour out of the marina.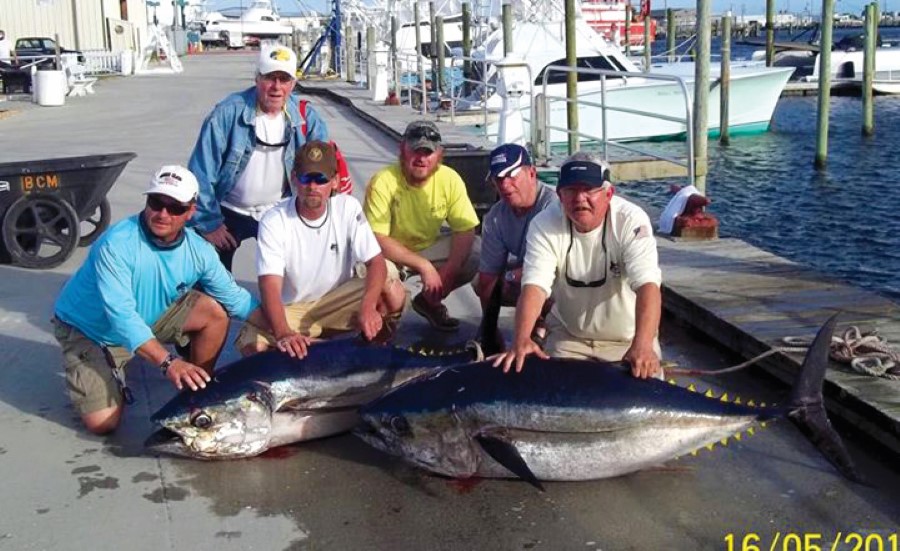 Even taking a walk around OBX Marina can be a fun adventure. Their tiki bar is a great place to sit down, relax and watch the boats come in to unload their catches while you have a cold draft beer. To watch the boats coming in, aim to get there around 4 or 5 p.m. Conveniently, that's about the right time to grab some Sooey's BBQ. This eastern North Carolina-style 'cue is served for lunch and dinner at the marina's tiki bar. On Friday and Saturday nights there's live entertainment too. OBX Marina holds numerous benefit events here, including supporting cancer patients and running the state's largest benefit for the Special Olympics. 
The marina's facilities include a 38,000-square-foot dry stack storage so you don't have to drag your boat back and forth from home. This is available both long and short term and is open seven days a week. The marina crew can get your boat out of storage and into the water with only a few hours' notice. Outside storage is also available, as is a new full-service floating dock with in-slip fueling, power, water, a bathhouse and other features. The marina is a state-of-the-art working yard with inboard and outboard engine service, a welding shop, canvas repair, electronic services, fish cleaning station and a ship's store. Croswait Composites, a carbon fiber boat working company, also leases space at the marina, as does the Army Corps of Engineers, who departs the marina to do maintenance on the area's channels and markers.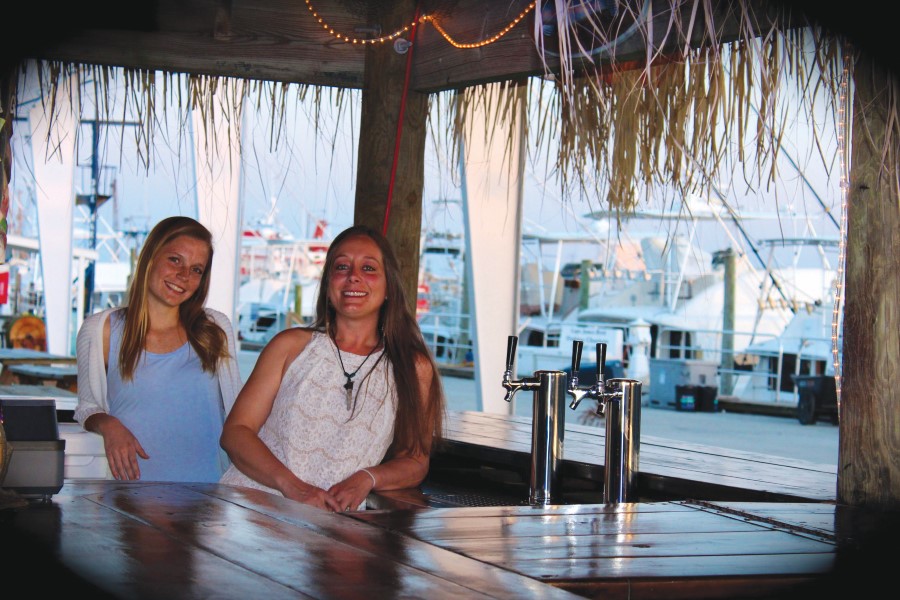 The fishing capital of Dare County, the village of Wanchese is a distinctive destination along the Outer Banks. Boat building and commercial fishing reign here. "When people think of coming to get a Carolina boat, they're coming to Wanchese," says Jarrod. "They're built no better in the world." As Wanchese evolves from its industrial roots to blend with recreational fishing opportunities, the rare mix is interesting to see co-exist on the same spectrum. "You look down the dock and there's a steel haul trawl boat shrimping in Pamlico Sound to put shrimp on everyone's table, and 50 yards down there's a four-million-dollar sportfishing boat headed for Costa Rica that will never see Wanchese again," says Jarrod. Couple this with Wanchese's industrial seafood park, and you'll find a truly unique fishing village.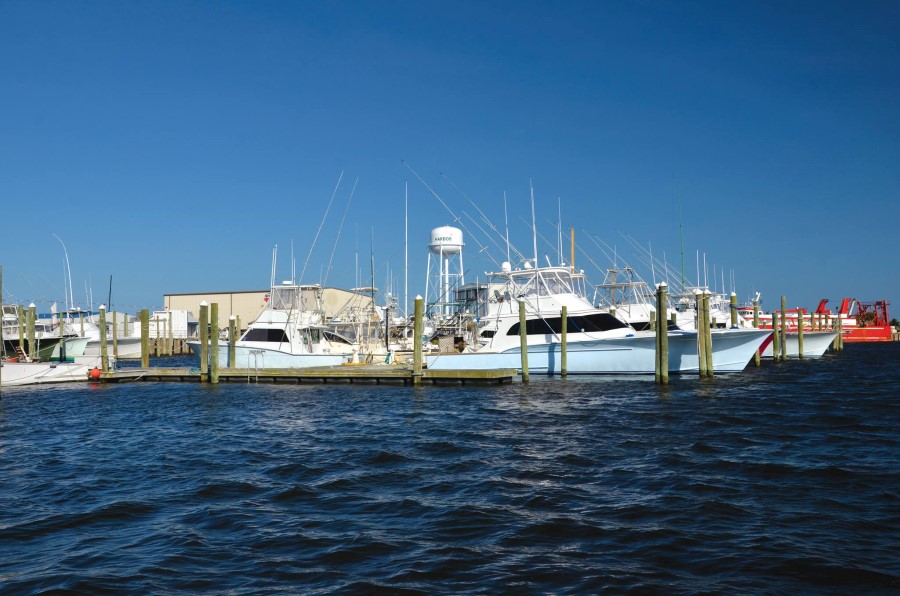 Whether you're looking for an offshore fishing adventure, a fun day on the water with your family, a place to store and launch your boat or just a fun destination with a tiki bar to take in the views of Wanchese, OBX Marina has something for everyone. It's pretty clear why National Geographic made OBX Marina their choice! And keep an eye out, because they're opening a new inland storage facility this year off of U.S. Highway 64 toward Columbia with a separate yard for RVs and boats on trailers. You can also check out OBX Marina on Facebook for fishing reports, photos and information about their fleet. From Wicked Tuna to your own wicked fishing experience, OBX Marina is the place to be.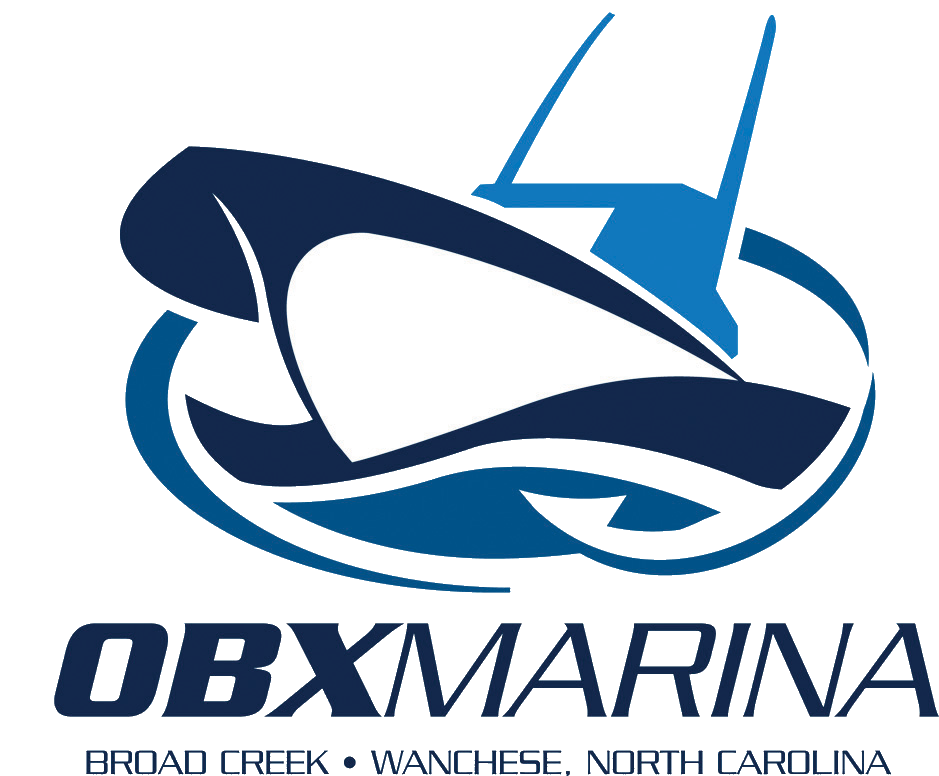 Fishing Charter: (252) 473-9991 
Slip Rental: (252) 473-5344
708 Harbor Drive | Wanchese | obxmarina.com