The renowned photographer David Alan Harvey, who lives on the Outer Banks by the way, is quoted as giving this photographic advice: "Don't shoot what it looks like. Shoot what it feels like."

When a photographer rises to that challenge, you immediately know it. The photograph is more than an assemblage of subject, perspective and light, it's a portal to a feeling that resonates even after the image is no longer right before your eyes. 
Photo: Wes Snyder

The Outer Banks is a place of natural beauty, dramatic light and dynamic weather, so it's easy to see why it draws a wealth of photographers as permanent residents. Many of them are quite adept at capturing the feelings of fleeting moments: One look at a Wes Snyder image of the Milky Way in the night sky over Coquina Beach, and you immediately remember your small stature as a human in the vast cosmos. Stare at an owl snapped by Beverly Meekins in Alligator River National Wildlife Refuge, and you can literally feel the photographer's effort to steady her breath amidst the surprise of being watched so intently through such piercing eyes.

We asked these and a few of the Outer Banks' best photographers, a handful of the dozens really, to share a favorite image with us and tell us a little about their photography style, to let us in a little on their lives as Outer Banks-based photographers. Committed to the artform of photography and their love of this place, they capture the Outer Banks one click at a time.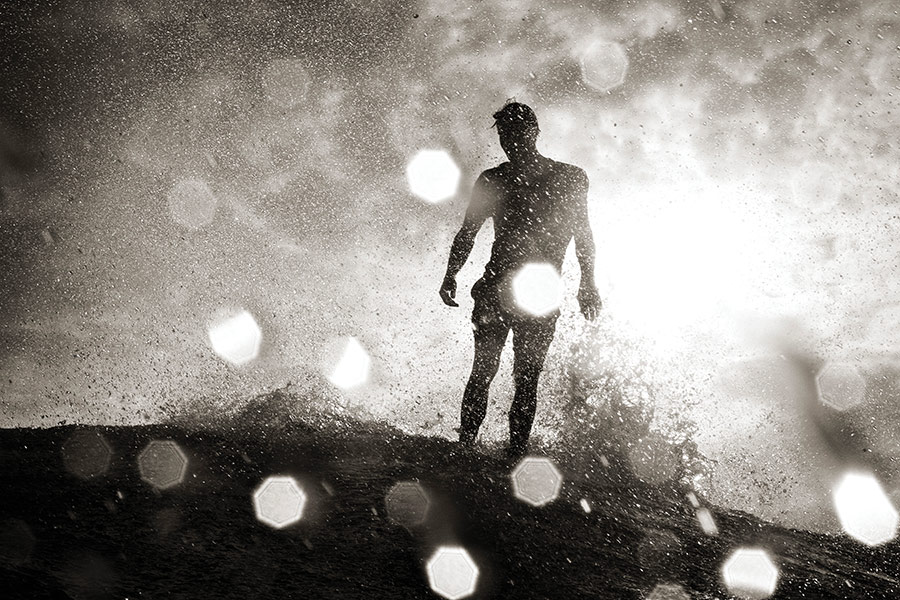 Chris Bickford
My style:
I like to go for strong compositions with clear lines running through the photograph. Like a wisp of clouds or a large gathering of people. Most of my work adheres to classical compositional conventions. When shooting people, I look for expression and movement and, of course, a sense of personality, whether it be real or a facade of some sort. One word people use most often to describe my work is "dramatic."

I want to convey:
In landscape work I'm looking for that sublime element, when nature reveals her glory in light and color. When shooting surfing or the ocean, I look for strong lines of movement. When doing photojournalist work, I'm looking for a storytelling element, something that imparts that little extra about the people or events, but also the best light, a telling expression and a good composition. 

Dream shoot: 
Ireland is at the top of my list. There's a spirit there that's infectious; the people are friendly and kind of crazy (mostly in a good way), and the light changes so quickly with the volatile weather. Plus, the land is so steeped in history and legend, it's kind of intoxicating. 
---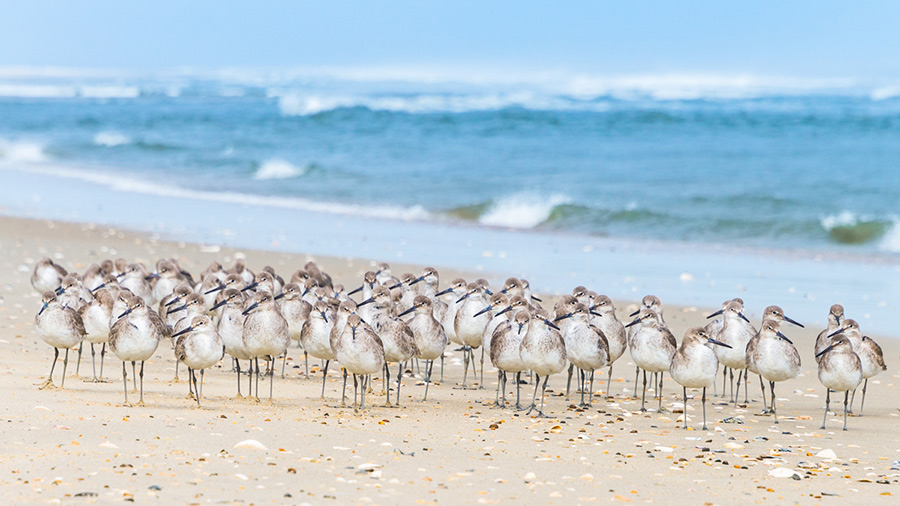 Cyndi Goetcheus Sarfan
My style:
"My recent work has been described as 'an exploration of the natural world from realism to surrealism.' I am either shooting classic nature/documentary photography or what I call nature photography with a twist. My current obsession is capturing what the naked eye does not see in breaking waves."

I want to convey:
"A sense of wonder and awe about the natural world. There is so much beauty and intrigue in the world around us, especially here at the Outer Banks. There are at any moment so many things happening in our natural world, fascinating things that we are often completely unaware of unless we intentionally stop and study them, whether that is action in a breaking wave or the interaction between two birds."

Dream shoot:
Bermuda. I have been there once decades ago and before I was a photographer. I remember how breathtaking the scenery was and have always wanted to return. 
---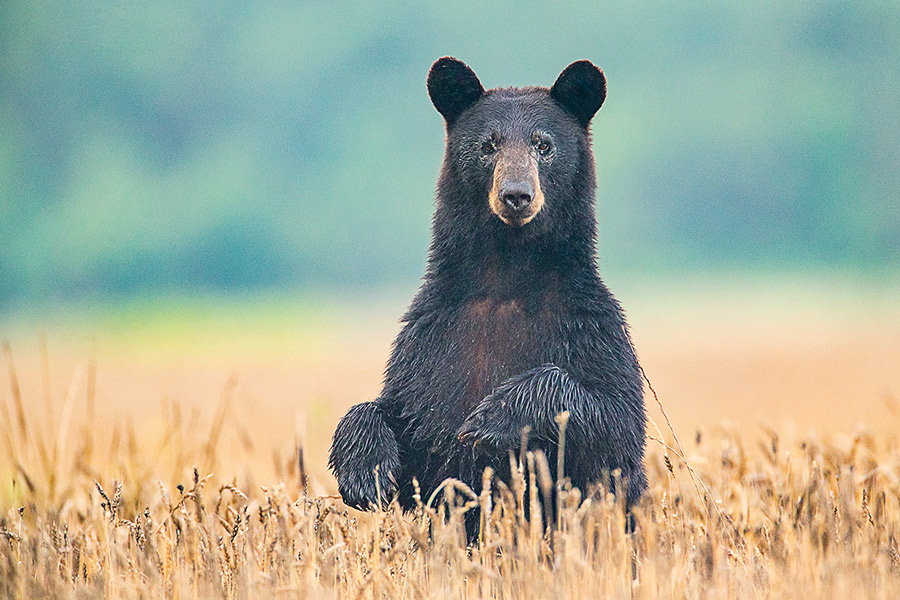 Mark Buckler
My style:
"My style is comprised of my backgrounds in science (wildlife biology) and wildlife/nature photography. My knowledge of natural systems and wildlife behavior allows me to successfully capture unique moments in nature that many people overlook or just don't anticipate. I try to take ordinary situations and depict them in such a way that they become compelling."

I want to convey:
"I am trying to draw attention to the beauty of nature … even in the ordinary. It is my hope that my images will cause people to appreciate nature on a higher level and, in some cases, take action to make sure that we protect our valuable natural resources. Also, I try to educate with my images by leading photographic tours all over the world."

Dream shoot:
"My favorite subject to photograph is coastal grizzly bears in Alaska (especially when they are fishing for salmon). There is nothing more exhilarating than being out in the middle of true wilderness with a grizzly bear charging through a shallow stream and pouncing on salmon just yards away. It is, so far, my favorite trip that I run each year (but next year I will be running my first polar bear photo expedition)."
---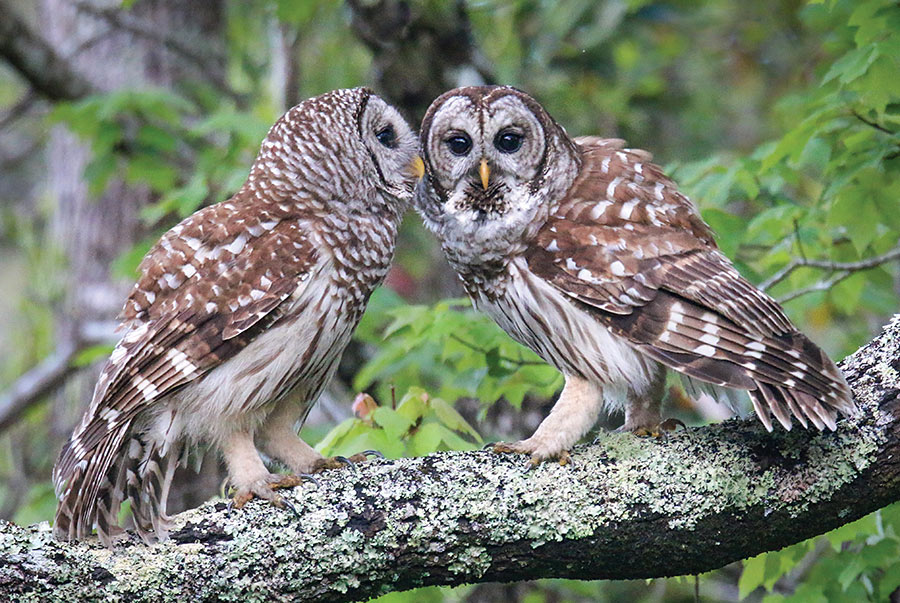 Beverly Meekins
My style:
"I really enjoy observing and photographing how different types of wildlife behave and interact in their natural environment, particularly in the warm, soft light at the edges of the day."

I want to convey:
"How similar we are to the animals, and how similar they are to us. If I patiently watch, it's clear that they have emotions and individual personalities."

Dream shoot:
"Yellowstone, to experience its diverse wildlife and geological features.
beverly-bowemeekins.pixels.com
---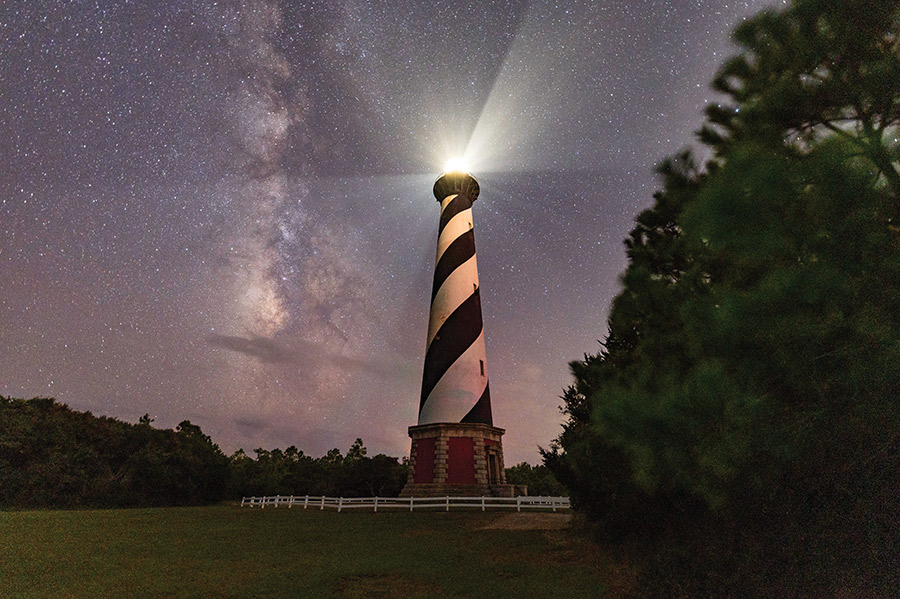 Wes Snyder
My Style:
"I enjoy capturing those one-of-a-kind moments when the stars and moon align with the landscape and weather to create an epic photo. I do a lot of research, planning and waiting for certain conditions to present themselves, and then I head out to try and get the shot. I absolutely love the Outer Banks, and I have a running goal to capture all of it in every possible condition."

I want to convey:
"I don't just want a good photo of Bodie Island Lighthouse, I want every kind of photo imaginable of it. Sunrise, sunset, thunderstorm, lightning, rainbow, reflection, snow-covered, Milky Way, moon … and each time I get to check one of these type shots off my list, I keep going back to try and improve what I've already been able to capture. I do this for every single geographical region, pier, lighthouse, landmark, etc. all over the Outer Banks. For the last few years, I've been working on capturing the entire Outer Banks in a series of time-lapse videos made entirely from still photographs. This helps bring photos to life by showing a side of nature we don't get to see unless it's sped up."  

Dream shoot:
Greenland, or any place with an epic view of the Northern Lights.  
---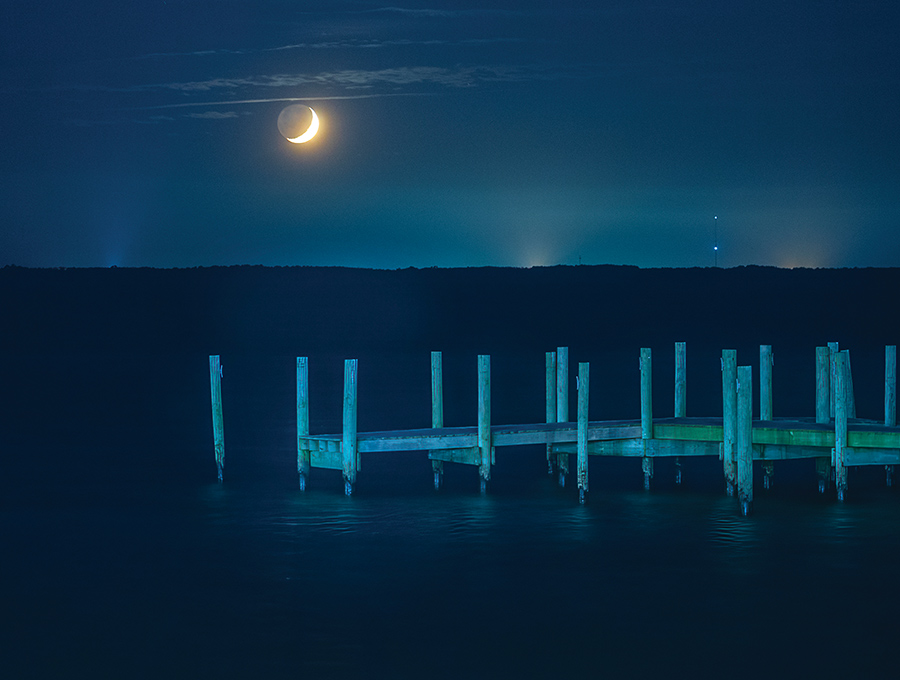 Eve Turek
My style:
"I label myself a mindful nature photographer. I realize mindfulness can become a cliché buzzword, but I haven't found a better one yet. I ask to be led to the images that are meant for me to experience and then to share. It's very important to me that I make connections – with wildlife, with the landscape itself. Photography is a spiritual practice for me, and photographing has become a visual way of prayer, of listening and receiving beyond myself."

I want to convey:
"How beautiful this world is. That even in the midst of trouble, anguish, sorrow, the hardest of times, nature offers us moments of sudden joy, deep beauty and calming peace – if we can take the time to notice. Photography invites me to choose where and how to focus – so I choose to focus on beauty, serenity and joy. Ultimately, I love what and where and whom I photograph, so I always hope the love comes through."

Dream shoot:
"White lions in Africa. I have had the honor to photograph one in a nature sanctuary for big cats, but seeing one in the wild would make my heart sing! I have loved lions ever since discovering Narnia in my teens and falling in love with Aslan. Aslan led me to faith, so that would be my first choice."
---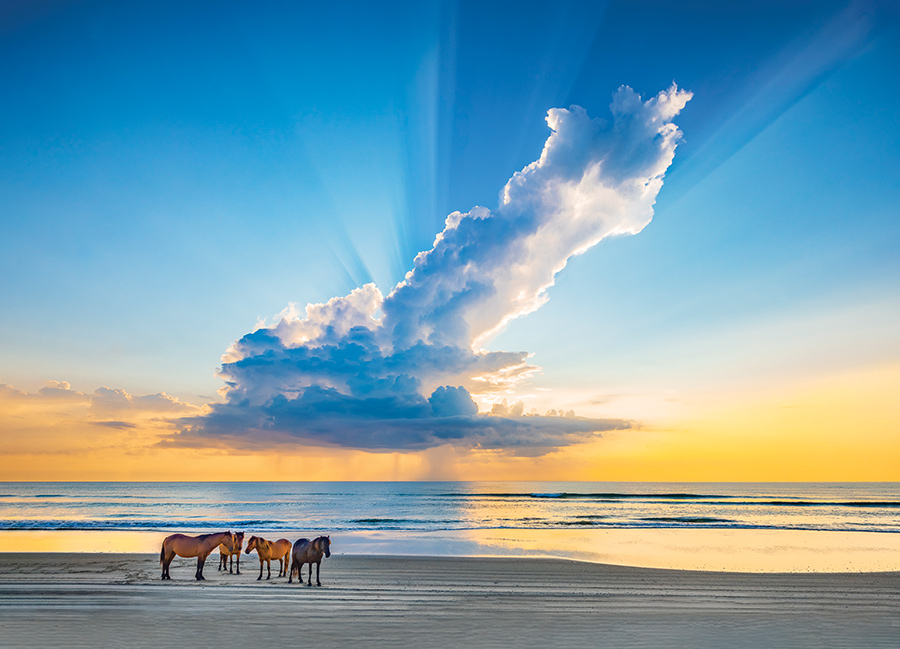 Dan Waters
My style:
"I am predominantly a landscape, nature photographer that is drawn toward dramatic and colorful images. One of the biggest compliments I have received from a customer is that my photographs have such emotion in them."

I want to convey:
"I try to convey the experience I had while photographing a scene. I'd like the viewer to feel that they were standing next to me when I pushed the shutter button. One of my favorite quotes by Ansel Adams is, "'There are always two people in every picture: the photographer and the viewer.'"

Dream shoot:
"I would go van camping with my wife to Frisco Campground on Hatteras Island. Frisco Beach is unique because it's one of the few places on the Outer Banks that the sun rises along the beach, not out to sea, allowing a different perspective."
---

Ray Matthews
My style:
"Generally, I like a less is more approach. I want to distill scenes to a strong single focus. I often use a long telephoto lens to eliminate peripheral distractions in the frame. And I tend to use slightly saturated colors to make images compelling. Of course, I do some black and white and infrared things too. For those, the composition and contrasts must carry the photos on their own."

I want to convey:
"I want to show other people what I find beautiful and dramatic in nature, and in the works of man too. I want to capture a fragment of time in the changing world that keeps going by so fast. By looking hard and picking a moment I get to study and really see a tiny bit of a wondrous world. Lastly, by doing the entire process from shooting an image to editing to building the frames and assembling the package, I get to feel I'm doing all that I can to give my customers something of myself that resonates with them. Corny maybe, but heartfelt."

Dream shoot: 
"I'll dream big. Put me in Earth orbit for a weekend! With a big window in the cabin. I can't imagine a better location. All the world's geography drifting by! But if space is out of reach, I'll take a helicopter over the Southwest and Rockies."
---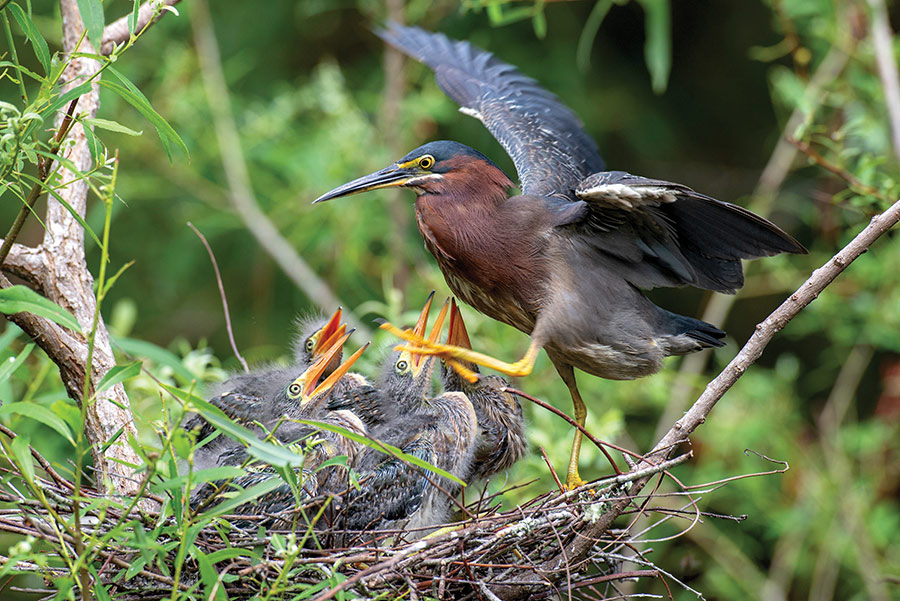 Michael Halminski
My style: 
"Much of what I photograph involves nature, but I don't care to be pigeon-holed as a 'nature photographer.' Although living immersed in nature, I'm spontaneously drawn to a variety of what surrounds me. That can include people, commercial fishing or abstractions. I have always had a passion for dramatic beach scenery and waterbirds. The subject matter here is endless."

I want to convey:
"I've operated my gallery for over 40 years, and each time I sell a print I'm gratified and hopeful anyone viewing the work is as affected as I am to take the picture."

Dream shoot: 
"I'm perfectly content to continue shooting from Hatteras Island down to Portsmouth Island. I love this coastal environment and most things associated with it. This is where I feel the most comfortable. Other than a diversion, why would I want to leave?"