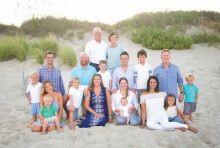 Miles of windswept beaches against a backdrop of ocean blue are often the first reason visitors choose to vacation on the Outer Banks. But for many, the decision to return each summer comes down to moments spent with family – from celebratory milestones in your favorite beach cottage to watching your children grow up in the space between sound and sea.
At 12th Street Portraits, co-owners and photographers Audra Krieg and Katie Foster live for that relationship between the Outer Banks and family. Both mothers themselves (with five children combined), they believe in creating timeless portraits that truly tell a family's story.
"We love capturing the way a baby grins at her mama," says Audra, "or the way that a couple who's been married for 50 years sits back and watches their family enjoy time at the beach."
The Outer Banks always felt like home to the photographer duo, who have countless memories of summers spent at the beach as children themselves. After studying photography in college, the friends who are often mistaken for sisters really had only one destination in mind.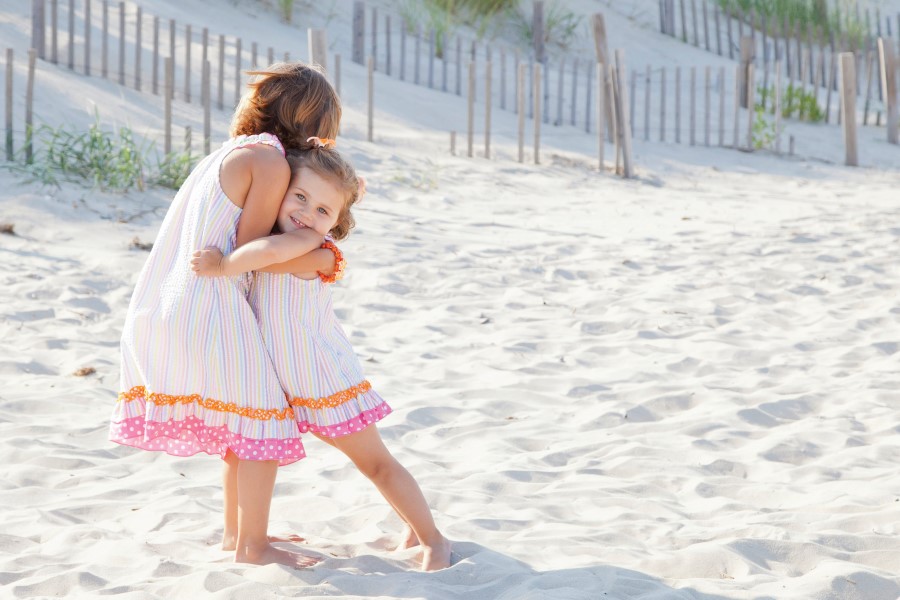 "Even before we met," says Katie, "Audra and I shared a dream, to make a life for ourselves on the Outer Banks. We knew we wanted that life to include raising a family in our favorite place, and now we are living that dream. We get to watch our children grow up here. It's almost like an endless summer for us!"
They had fallen in love with the outdoor, natural-light photograph and found the perfect backdrop in the rolling sand dunes, waves, and soft evening sunlight of the island they already knew so well – harboring a particular affinity for the wide-open beaches of Corolla. As the name suggests, 12th Street Portraits specializes in portrait photography, but Audra and Katie are always chasing those candid moments too.
"We like traditional portraits because they aren't trendy, and they will always have a classic and timeless look," says Audra. On the other hand, "We like candids because we love to capture the real moments and let a family have fun in front of our lenses so we can document the love and relationships between a family as it naturally occurs."
Upon first meeting clients, Audra and Katie provide a humorous and upbeat experience, from cooing at babies to running up and down the beach with children (and even cracking the occasional joke to make a dubious-faced teenager smile).
Throughout it all, the friends remember to give back to the place that means so much to them and their business by replanting dune grass to sustain the shoreline and giving a percentage of profits back to the community through charitable donations.
"Without this beautiful beach, we would simply be photographers," says Audra, noting how the natural landscape of the Outer Banks makes her job just a little bit easier.
She and Katie hope to continue capturing family portraits on the beach for another 30 years – looking forward to seeing many of the same families for seasons to come – before retiring right here on the sandbar.
"We've watched as families grow and have gone from capturing a small child's first trip to the Outer Banks to witnessing them develop into sweet big kids and beyond," she says. "We've watched couples get engaged, and then a few years later we're fortunate enough to capture their portraits as they add a new baby or sweet puppy to their family. That's an incredible gift to get to be part of a family's story year after year." 
12th Street Portraits offers one-hour photography sessions for unlimited group sizes, including both posed and candid shots.
---

Audra: (252) 489-7078
Katie: (252) 305-3179
12thstreetportraits.com