Over the past few years, more visitors than ever before have discovered the Outer Banks' beaches as their new vacation oasis. As evidence, Cape Hatteras National Seashore saw more than 3 million visitors last year, the highest number ever recorded.
Part of what is driving visitation to Hatteras Island and the Outer Banks is increasing publicity in trusted publications like Travel & Leisure, which recently named the Outer Banks as a top 10 travel spot, and Dr. Beach's America's Top 10 Beaches, which repeatedly hails these beaches among the best in the nation. These publications know what Surf or Sound Realty has known for decades: The Outer Banks is a world-class beach destination.
Established on Hatteras Island in 1978, Surf or Sound Realty has witnessed the ebb and flow of the island's tourism industry across decades and has seen the benefit of reinventing themselves along with the changing tides. 
Danny Register, the company's vice president of business development and a Hatteras Island homeowner himself, shares that as the number of visitors increases so do their vacation expectations.
"The island's visitors have wide-ranging vacation tastes," Register says. "Some families still prefer a cottage, but more and more people are seeking luxury accommodations."
Surf or Sound Realty has always offered a great variety of Hatteras Island homes, everything from single-family cottages to expansive oceanfront estates with a wide range of amenities. Those looking for luxury – think private heated pools, elevators, billiard rooms, home theaters and high-end furnishings – will easily find it among their listings.
But with all the new visitors on the island, Surf or Sound Realty is rebranding to meet the standards of their evolving customer base and better reflect their ability to offer an unforgettable vacation experience.  
"We have a new website on the horizon, a new office location opening up and a new logo that all speak to our coastal contemporary brand," Register says. "We want to present ourselves as the premier company that provides excellent service all around, and we feel that our new logo and look match our brand positioning. We've had to shift our focus and broaden our marketing efforts to keep up with the ways in which people want to travel." 
But after 44 years in business on the Outer Banks, the values at the core of the company remain. Surf or Sound Realty prides itself on being a locally owned and operated company, with a talented team that is based on Hatteras Island and able to provide unmatched service in its market. They put a focus on recruiting and retaining top talent from around the country to relocate to Hatteras Island and deliver top-tier service. Because Hatteras Island is so unique – geographically isolated, environmentally distinct and with a cultural heritage all its own – running a successful property management company requires a boots-on-the-ground approach. 
"At the end of the day, we need to also be able to keep ourselves rooted in what we are, which is a local Hatteras Island property management company," Register says. "We want to be able to tell people things like where they can get the best crab cakes. It's that simple!" 
Surf or Sound Realty operates with more than 50 full-time and over 300 part-time employees to manage 500-plus Hatteras Island vacation homes for their homeowner clients.
"Our homeowners are located all over the country, and they count on us," Register says. "We're the eyes and ears to their home, caring for their home, cleaning their home and making their guests' experience excellent. When they call, they want us to answer. When they send an email, they want a response. When they need contractors to update or repair the house, they look to us for recommendations. We're here, and we have the local knowledge and are continuing to expand those important areas. That really sets us apart from a homeowner standpoint."  
If delivering results to homeowners is one side of the coin, ensuring an amazing guest experience is the other. Guests get clean, comfortable accommodations and amazing amenities as well as local customer service. They get someone who can tell them how to get a beach-driving permit or tips for a day trip to Ocracoke. 
"From a guest standpoint, we want them to arrive and feel like they are getting exactly what they saw online," Register says. "The property is clean, they can check in on time with keyless entry, they get a response from us if needed, so they can just enjoy the week with their family. The guests are happy with the service, and it shows in the survey results. We have 13 times more Google 5-star reviews than our next closest competitor and have earned the status of Premier Host on Vrbo."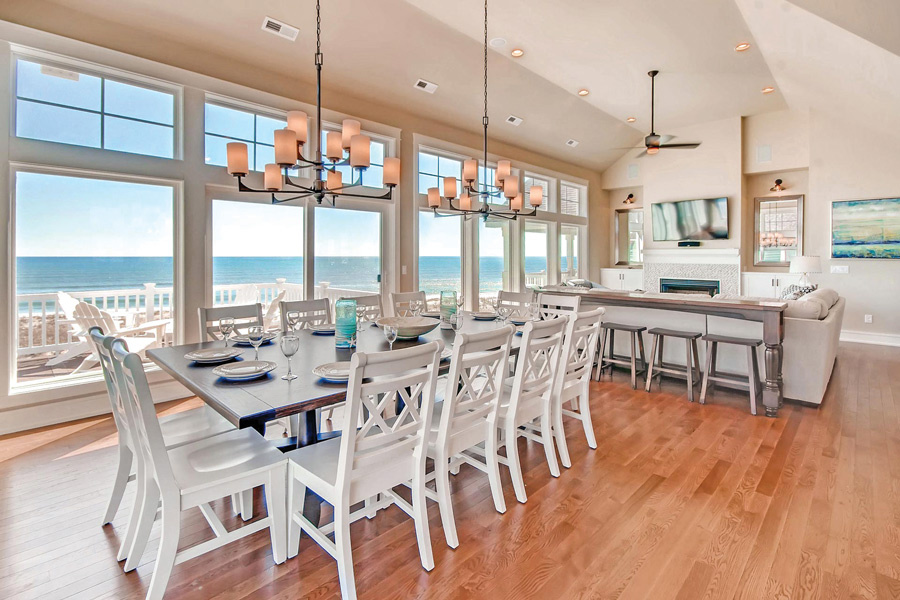 Another motivator behind the company's rebranding is to stay relevant in an industry landscape where more and more locally owned and operated companies are being bought out by national property management groups. Promising a personal, local touch gives Surf or Sound Realty a niche and sets them apart from the competition. 
With a fresh brand and premier service, the company plans to continue to elevate itself to accommodate the needs of homeowners and guests. Though the pandemic created an influx of first-time travelers to the Outer Banks and its Hatteras Island beaches, their return seems likely. Many may choose to forego the hassle of boarding airplanes, crossing time zones and exchanging currency for the convenience, romance, charm and rugged beauty of Hatteras Island. 
"We do feel like there are a significant number of folks who have fallen in love with Hatteras Island," Register says. "Probably by Monday or Tuesday of their vacation, family members look at each other on the beach or while sitting around the pool and say to each other, 'Where has this place been all of our lives?'"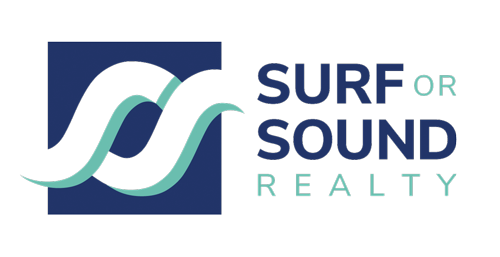 (252) 995-5801
0974 North Carolina Hwy 12, Avon, NC 27915
---