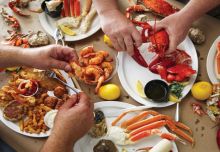 "Let us wow you with restaurant-quality dining in the safety of your vacation home." – Doug Combs, owner
Planning an event relies on endless moving pieces: There's the location, the number of people, the time, what people want to eat and more. And while plans can change, knowing that the catering company Clambake OBX will deliver the meal, no matter what, stays constant. With menu plans ranging from the aforementioned clambake to chicken Marsala to prime rib and beyond, this team of personal chefs brings every ingredient and 25 years of culinary experience to your kitchen to create a dining experience that satisfies anything from a small family vacation to a wedding reception with several hundred guests.
For diners who prefer the comfort and casual element of dining at home versus eating out, especially right now when people are acting more cautiously about social contacts, Clambake offers an avenue for hosting restaurant-grade cooking in your own kitchen. Similar to a catering company, they leave the event's menu up to the customers. When booking your event with them, you can browse through the dozens of meal plans on their online database. Select the ones you want for the event and include the number of people it should feed. These meals can accommodate any group size, from a household of eight people to 600, and prices are per head.
Perhaps the most popular order, Clambake OBX's show-stopping clambake dinner is complete with steamed clams, snow crab legs, shrimp, corn on the cob, kielbasas and – if you're feeling indulgent – lobster tails. They cook up more than steamers and seafood dishes, though. For the meat-and-potatoes folks, there's a prime rib dinner option with the much-loved baked potato bar accompaniment. And Taco Tuesday surges to new heights when they turn your dining room table into a full-on taco bar with the fixings. When you have kids and choosier eaters on your hands, Clambake can provide an additional children's menu or make vegetarian/vegan/gluten-free options available.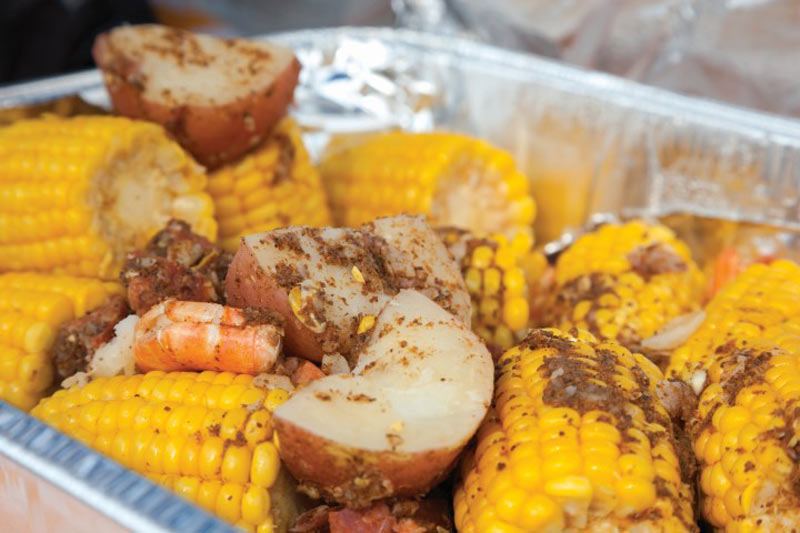 The meal doesn't stop at the main dish. Each option includes its own suggested set of sides, salads and desserts. However, don't be deterred if you don't see a side that you want. The customer gets the final say between Cobb salads or Caesars, cheesecake or brownies and so on.
Unlike many caterers, however, who bring the prepared food with them, Clambake's culinary team cooks everything onsite. They arrive with all the ingredients, prepped and ready to go and set to work in the kitchen of your vacation home or event site. Owner Doug Combs has yet to meet a kitchen that's too small and will break out his arsenal of outside gas cookers and mini-range cooktops with burners if need be. Your only job is to kick back, spend time with loved ones and rest easy that magic is in the works.
Preparing the food onsite is Clambake's way of guaranteeing quality control. Additionally, it allows the chefs to ensure that each diner's plate is cooked to their liking, depending on whether people want their fish seared or broiled, their steak rare or medium or their chicken meat white or dark. And, yes, that still applies when the meal serves eight people or several hundred.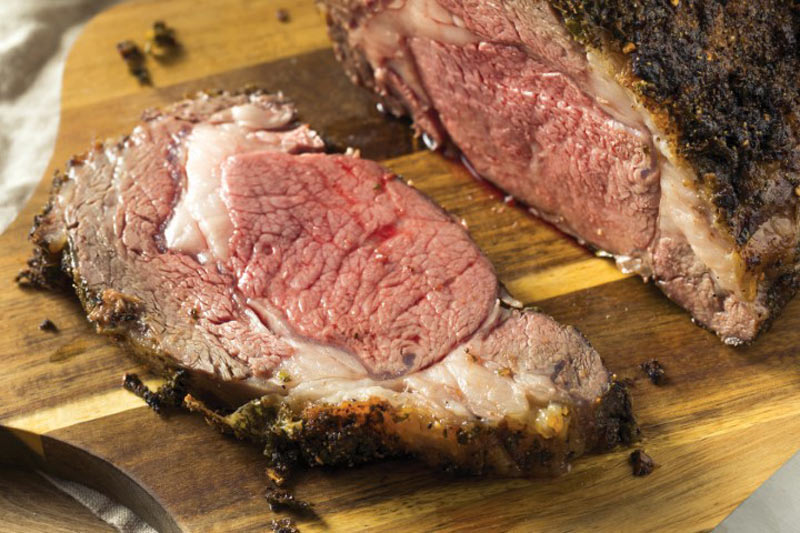 In addition to bringing chef skills into your kitchen, Doug and his crew bring in CDC-certified standards for COVID-19 safe practices for food service and preparation. They disinfect all products and clean ingredients before they enter your kitchen, wear protective gear and maintain social distancing during their visit. As you watch the team chef it up in the kitchen, you can rest easy knowing the lengths they take to ensure the safety of your household and their staff.
Setting up your meal is as easy as online grocery shopping (a service Clambake OBX also provides. In fact, they will go to the stores, sanitize the purchased items and stock your kitchen before you even arrive at your vacation rental home). Customers select their meal through the company's website and include the number of people it should serve, the location and date with just a few clicks of a button. And, as we said before, plans can change, but your order can too. As late as 8 a.m. the morning of the event, customers can make adjustments with Clambake's crew. So if the location of your event, number of attendees, dietary restrictions or food dislikes develop in the weeks and days leading up to the event, these guys accommodate.
It's a smart move to book events early with Clambake. With the increasing number of people enjoying meals at home instead of eating out, Clambake's crew anticipates the 2020 summer season to be one of their busiest yet! Even if your plans haven't solidified, go ahead and place your order with them – all you need to book your event is a date. Remember … there's wiggle room on the details!
Say hello to a vacation where you can stay at home and a professional team takes care of all your food shopping and preparation needs. Make this a year you don't have to swap family time with the grocery store or the kitchen. Get back to the family members on the beach, the reunion, the gathering or the reception, and relax knowing that a custom-order meal awaits in Clambake's hands.
---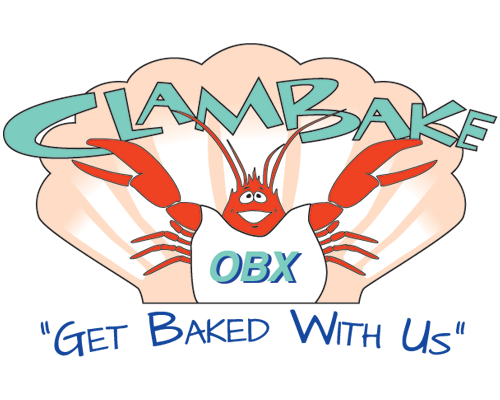 (252) 216-0196
outerbankscooking.com
---