Another Pretty Day!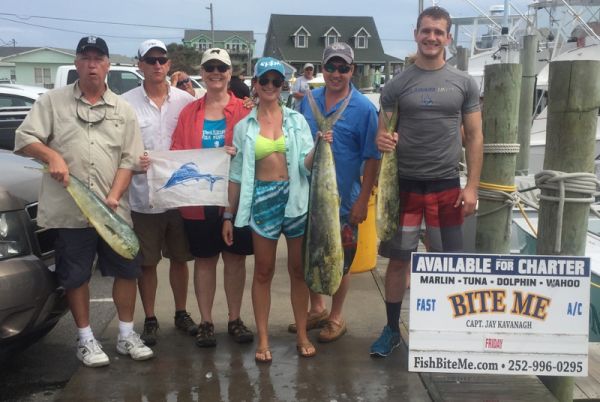 Offshore from Oregon Inlet
Offshore from Hatteras Inlet
Offshore from Ocracoke Inlet
Friends from PA on board today.
Really pretty day, just like yesterday.
Fishing was a little on the scrappy side for us.
We caught a couple of dolphin including a nice gaffer by Whitney.
Cathy was the lucky angler that hooked a Sailfish and quickly brought it to the leader for a release and NC Saltwater fishing citation!
Pretty sail lit up and jumping!
thanks guys!