Backlash Rides Again!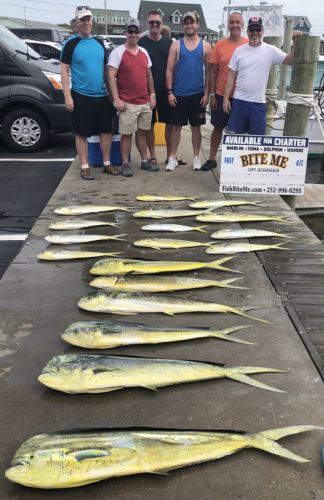 Offshore from Oregon Inlet
Offshore from Hatteras Inlet
Offshore from Ocracoke Inlet
A much needed day off yesterday, but back at it today.
Old friends on board today, these guys have not fished with us since Captain Jeremy Hicks was our mate.
Backlash Rides Again!
Although he was much less lethal today.
We caught a dolphin off and on all day, putting together a mess of mostly larger gaffer dolphins
Great to have the guys back on board the bite me.
[img]http://www.fishbiteme.com/pics2018/May%2030th%202018.jpg[/img]