Bailers!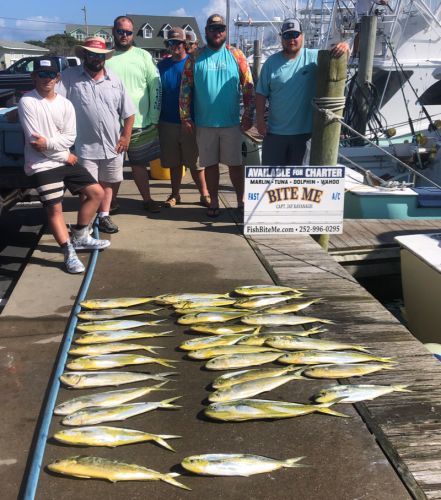 Offshore from Oregon Inlet
Inshore from Oregon Inlet
Corolla to Nags Head Piers
Corolla to Nags Head Surf
Corolla to Nags Head Sound
Offshore from Hatteras Inlet
Inshore from Hatteras Inlet
Hatteras Piers
Hatteras Surf
Hatteras Sound
Offshore from Ocracoke Inlet
Inshore from Ocracoke Inlet
Ocracoke Surf
Ocracoke Sound
Our Eastern NC crew on board today made quick work of a school of hungry bailer dolphin, catching a nice mess.
A few marlins around, we were not lucky enough to see one other than the big blue Marlin jumping behind the Brother's Pride.
Pretty day for a Gulf Stream Adventure!