Big Wahoo!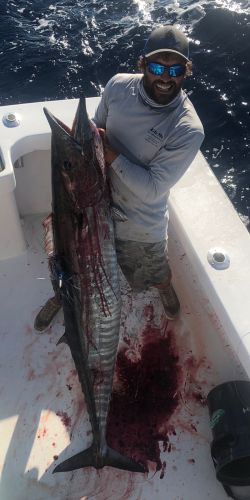 Offshore from Oregon Inlet
Inshore from Oregon Inlet
Corolla to Nags Head Piers
Corolla to Nags Head Surf
Corolla to Nags Head Sound
Offshore from Hatteras Inlet
Inshore from Hatteras Inlet
Hatteras Piers
Hatteras Surf
Hatteras Sound
Offshore from Ocracoke Inlet
Inshore from Ocracoke Inlet
Ocracoke Surf
Ocracoke Sound
Started out with the high speeds on the way out.
Josh caught a king, set back out then on the rock pile the high speed went screaming.
after an epic battle Brian successfully angled the largest wahoo ever caught on the Bite Me 105#!
Finally broke the triple digit!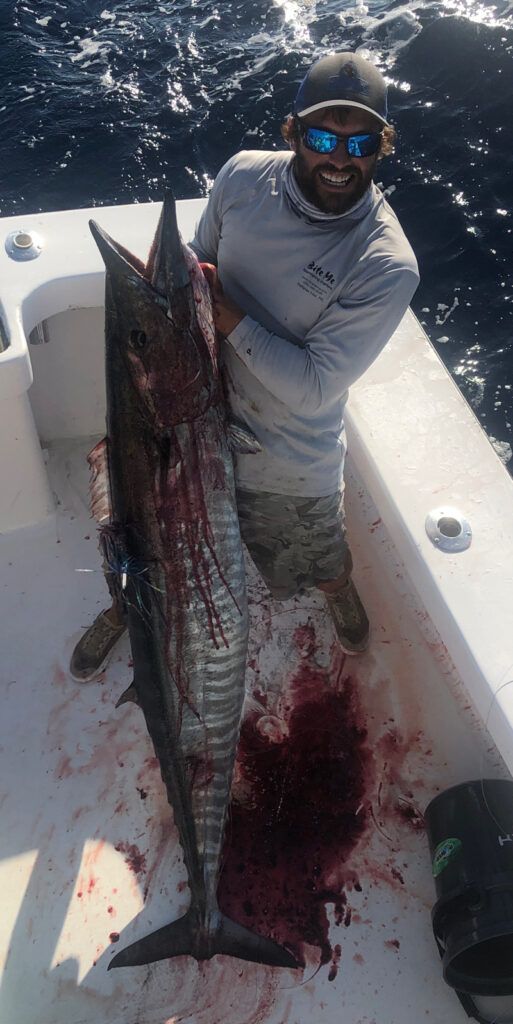 trolled around for a while catching a couple dolphin, blackfin and uncle Jimmy caught himself a Sailfish!
Thanks guys