Blackfins and Yellowfins!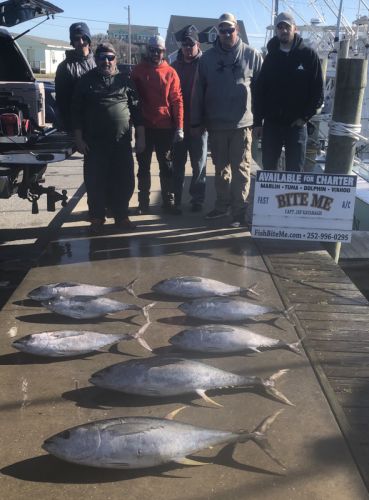 Sunday, February 18, 2018
Offshore from Oregon Inlet
Offshore from Hatteras Inlet
Offshore from Ocracoke Inlet
Kevin and the boys on board Sunday looking for some blackfins on the jigs.

The conditions were less than ideal for jigging, so we trolled a short spread and jigged when we hooked up on the troll.

Despite 20+kts of wind and 3.5 its of current, we actually managed to catch one blackfin and had several other bites on the jig.

All the rest of the tunas were caught on the troll, a couple of yellowfins and a hand full of blackfins made it in the box before increasing winds sent us home shortly after lunch.

Thanks fellas!