Couldn't Hang on to Them!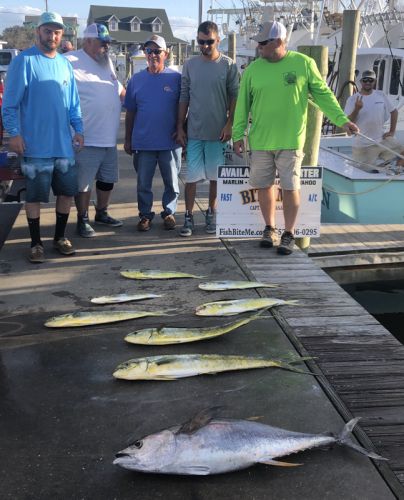 Offshore from Oregon Inlet
Inshore from Oregon Inlet
Corolla to Nags Head Piers
Corolla to Nags Head Surf
Corolla to Nags Head Sound
Offshore from Hatteras Inlet
Inshore from Hatteras Inlet
Hatteras Piers
Hatteras Surf
Hatteras Sound
Offshore from Ocracoke Inlet
Inshore from Ocracoke Inlet
Ocracoke Surf
Ocracoke Sound
Friends on board the bite me today, new ones and old ones!
Pretty day and we ran to where we have been having some good fishing.
Today was not our day, could not hang on to the wahoo bites. Probably had 12-15 wahoo bites but did not stay glued to one.
The fellas did catch a nice yellowfin and a handful of dolphin.
Thanks Guys, see you in May.