Dolphin - Pretty Day!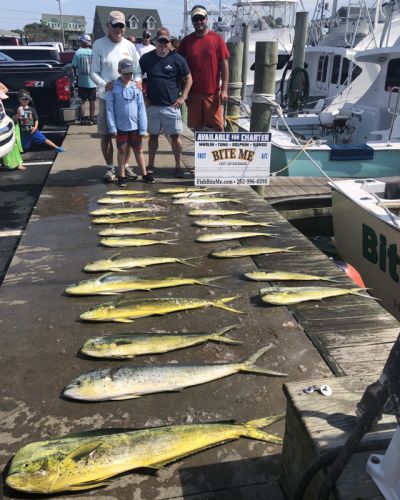 Offshore from Oregon Inlet
Offshore from Hatteras Inlet
Offshore from Ocracoke Inlet
Good friends on board today. 
Jason and Cam teamed up with Dick to make today happen.
I brought Joe along today, as baseball is finally over and he was available.
They made him part of the team and we had a great day catching a scattered dolphin throughout the day.
Some nice Gaffer Size in the mix.
We also had a shot at a sail but he came to the wrong rod.  Mine!
It was exciting, but I miss him.
turned out to be a pretty day as well.
Thanks Dick, Jason and Cam for making it happen!
[img]http://www.fishbiteme.com/pics2018/June%2022nd%202018.jpg[/img]