Dolphins and Kings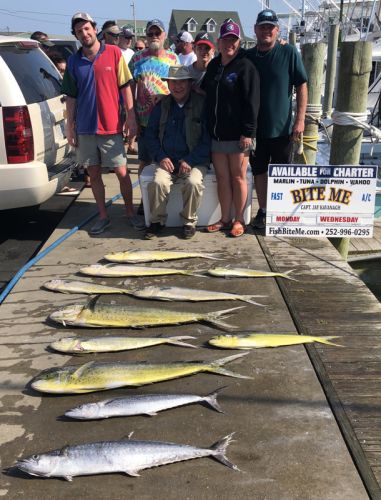 Offshore from Oregon Inlet
Offshore from Hatteras Inlet
Offshore from Ocracoke Inlet
My old friend Erin (from my VCU days) and her family on board the bite me today.
it was a little on the sporty side for us today. SW wind and no current.
caught a scattered dolphin through out the day, and a couple of kings.
spent the last little bit of the day looking for a Cobia, but no brown encounters.
Great to see you again!
[img]http://www.fishbiteme.com/pics2018/May%2013th%202018.jpg[/img]