Fishing / Hunting Report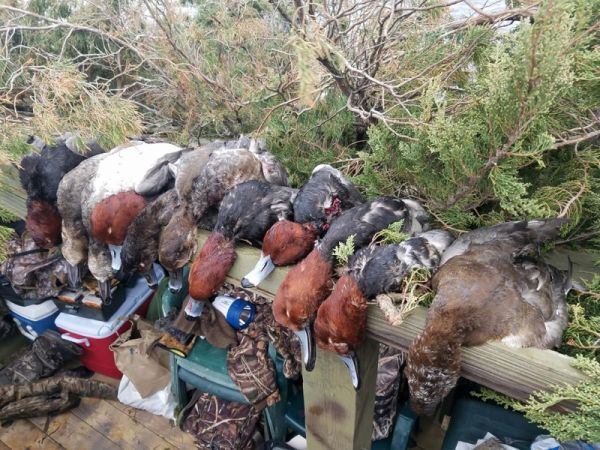 Offshore from Oregon Inlet
Inshore from Oregon Inlet
Corolla to Nags Head Piers
Corolla to Nags Head Surf
Corolla to Nags Head Sound
Offshore from Hatteras Inlet
Inshore from Hatteras Inlet
Hatteras Piers
Hatteras Surf
Hatteras Sound
Offshore from Ocracoke Inlet
Inshore from Ocracoke Inlet
Ocracoke Surf
Ocracoke Sound
John, Harrison, and Juan came to go duck hunting for a couple of days this weekend.
Slick calm in the sound on Friday so we decided to go hunt for some sushi.
Caught five nice blackfins in about an hour and came home!
It was blowin in the hot water!
John got himself a 23 pound citation blackfin!
We had tuna for dinner!
Saturday we were greeted with nearly ideal conditions for our spot on the reef!
We had good shooting with redheads early and some pintails later.
Lots of brant around but none gave us a look!