Found Em!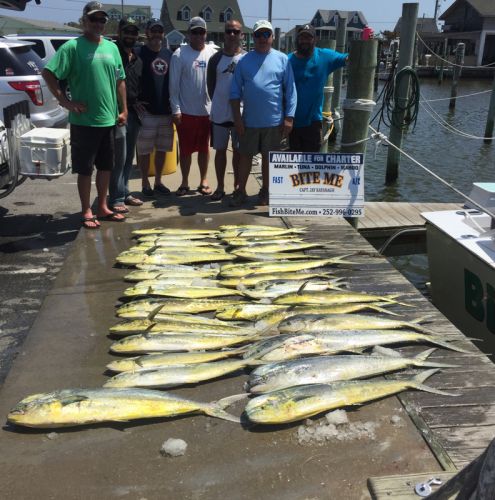 Offshore from Oregon Inlet
Offshore from Hatteras Inlet
Offshore from Ocracoke Inlet
McLemore Boys on board today.
Found em today.
Caught all the dolphins we cared too and looked briefly for a blue marlin before heading in early.
Saw a blue on eating dolphins while picking up to go home.
Always a fun fishing with the McLemores the last two days!
Thanks David and all the McLemores!