Great Day and Great Crew!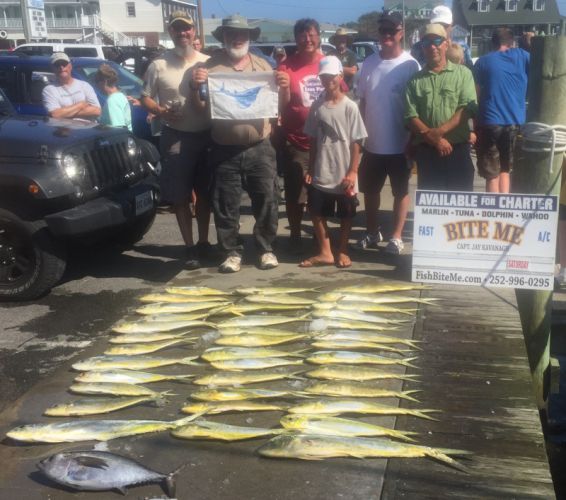 Offshore from Oregon Inlet
Offshore from Hatteras Inlet
Offshore from Ocracoke Inlet
Good fishing for our crew today.
Bailed a nice mess of dolphin right off the bat and caught a scattered dolphin throughout the day.
A nice black fin and a Sailfish for Bruce rounded out the day.
thanks guys