Happy Independence Day!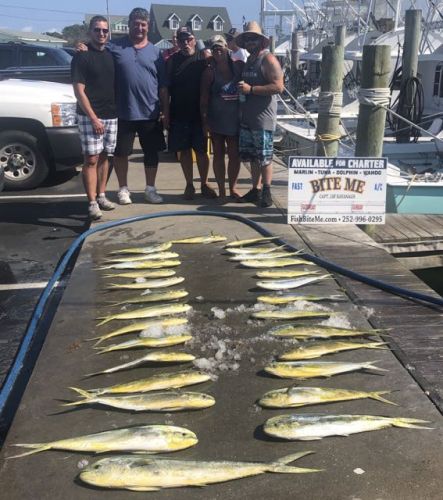 Offshore from Oregon Inlet
Inshore from Oregon Inlet
Corolla to Nags Head Piers
Corolla to Nags Head Surf
Corolla to Nags Head Sound
Offshore from Hatteras Inlet
Inshore from Hatteras Inlet
Hatteras Piers
Hatteras Surf
Hatteras Sound
Offshore from Ocracoke Inlet
Inshore from Ocracoke Inlet
Ocracoke Surf
Ocracoke Sound
Happy Independence Day!
Make up trip today through our marina, Hatteras Harbor Marina.
A make up trip is where individuals or small groups get together to share the boat.
If you don't have a full party, try a make up trip through hatteras harbor!
you can book it online!
https://www.hatterasharbor.com/makeup-charters
great group a group of two and a group of three all boat people and fisherman!
good mess of mahi!